Confidence
Why we need to get comfortable with the uncomfortable
There aren't many opportunities for us to slow the pace and truly listen to ourselves. Most of us are focusing on the future and moving forward, or running away from the past. We feel guilty for having a day to do nothing, and yet we're criticised for working too hard and not taking a break.
Right now we're being forced to face this discomfort. It's not easy, but I've learnt so much about myself in these last two months. How I work, what I need to do each day to stay happy and healthy, and how to continue living without the usual social distractions.
We need to get comfortable with being uncomfortable. Only when we stop and consider our wants and needs, will we fully understand ourselves. Whatever you're feeling right now, wherever you're at, know that it's OK to have a day or week when you can't continue the pace. It's OK to deal with this how you want to, but know that it's also OK for it to hit you like a tonne of bricks one morning, only to feel fine again a few hours later.
Understand what you need
During this time, I've learnt that for me to stay mentally well, I need to move my body regularly and get as much fresh air as possible. I like change, but a bit of routine is good. So regular, balanced meals and plenty of water throughout the day, waking up at the same time each morning, going for a walk and reading for an hour before bed are four key things I've come to realise I need to stay happy and well.
I've also had to face the reality of my coping skills, and that even I have a limit. Typically, I cope with discomfort or unease by staying as busy as possible. So these recent months have seen me working as hard as I can during the working day (potentially taking on more work than is achievable), exercising daily and going for a walk, making dinner, keeping up with friends, family and the news, all the while getting to bed for 10 pm.
It's no wonder that after a few weeks of this, I started to feel the effects. I wasn't allowing any time for myself to sit back, process what's going on and just breathe.
So that's what I did. Over the weekend, I made sure I took a slower pace. I woke up without an alarm and pottered about doing what I wanted to do, without guilt. This helped me to start the new week with a clear head, and without that feeling of fear looming over my shoulder.
What also helped me was to talk to people about how I was feeling. I spoke to close friends and had calls that had us laughing out loud, for a long time. I was honest with colleagues, that no, I wasn't fine and actually, just felt a bit rubbish.
But it was one particular conversation with a colleague that sparked the idea for this article. Humans are so comforted by routine and knowing what to expect, that when we are thrust into an unsettled situation with no set outcome, we fall apart.
So, how can we get used to being uncomfortable?
Let yourself feel the discomfort
Recognise the discomfort and face it head-on. No longer can we run away from our issues by keeping busy and hiding behind our daily jobs and social lives. For many of us, we're stuck at home – with a lot of time to listen to our own thoughts. It might not be pleasant or comfortable right now, but the things we learn about ourselves during this time will change us for the better.
Learn what works for you
We need to listen to ourselves and what works for us as individuals. It's easy to fall into the comparison trap, and social media right now is rife with people sharing how they're dealing with this "extra time", whether that be exercising more, learning a new skill and developing their life long dream. For some of us, what we need is a moment of quiet. We need to sit and stare out the window, and literally let the thoughts run free, without any external pressures.
You may not know yet what works for you. Only during this time have I learned what works for me, and what I need to feel I can keep going. Try new things, but ease the pressure and ease the guilt. Ignore what everyone else is doing and do what you feel like doing.
Make the most of the situation
Kirsty Hulse, founder of training and coaching company, Roar! explained it perfectly in a recent webinar, "Staying confident, feeling like you can have great ideas, remembering you are brilliant at your job is like… a sh*t show right now. You are not alone."
It's completely normal to be feeling this way, and you're not the only one. Take each day as it comes, and remove the pressure. But, if you're feeling the need for change, this shouldn't stop us from moving forward. Life, for many, feels like it's on pause, but that doesn't mean we can't focus on our future. In fact, this might be the best time to do so. Why not use this as a time to develop, grow and take chances?
If we were to go back to normal, would you want everything to go back to exactly the way it was? Or are there things you've learnt about yourself that actually, could be done differently, or could completely change your life for the better?
By facing these challenges and difficult feelings, we can learn so much about ourselves and reflect on what wasn't working previously. Many of us have been gifted this time to slow down and face what we're usually running from. By leaning into this time, we have the opportunity to grow, develop ourselves and our relationships, and put us in a better place for the future.
Consider asking for help
One thing I've learnt is that you don't need to be the strong one all the time. You, as much as anyone else, are allowed to have down days. And what might really help, is talking to someone. Whether that be talking to a loved one, your best friend, a colleague, your manager or even a professional – someone who doesn't know you – talking about how you're feeling can really help ease the pressure and help you understand what you need.
It may be that you are struggling to cope with this new way of living and your mental health is being impacted – why not consider speaking with a therapist? Online counselling is available and means you can get the support you need while staying at home.
Perhaps you or your partner has been made redundant, maybe your confidence has been impacted from the constant change and uncertainty, or perhaps this time away from the ordinary day to day of working life has made you realise that you are destined for another path – a new career. So why not use this time to explore online coaching?
This is a time that is incredibly out of the ordinary, and not everyone is fortunate enough to consider professional support. But please know you're aren't alone. If you need immediate support, please call the Samaritans on 116 123. You can also find plenty of information and advice on Happiful, from good news and recipe recommendations to the benefits of therapy.
Take it one day at a time
It's important we remember that there are going to be ups and downs. There will be days when you feel great and there will be days when you feel really low. It's OK to lean into the down days. Allow yourself to acknowledge how you're feeling, rather than running away from it.
If you can take a day off work to completely switch off and binge a box set, then do it. If you have to work, try to arrange your day and take it at a slower pace, schedule a call with a friend or have an evening with your favourite dinner and a book. Not all of us are able to take time away from work right now, and some of us are doing so without a choice. Whatever our situation, we need to continue practising self-care where possible, and give ourselves the time we need to process what's going on right now.
---
Listen to what you need and want right now. People have lost loved ones, many have been furloughed or been made redundant, and we're away from friends and family. The fear is yet to be removed from this situation, but we're doing the best we can to cope and continue living – after all, the world hasn't stopped spinning.
Share this article with a friend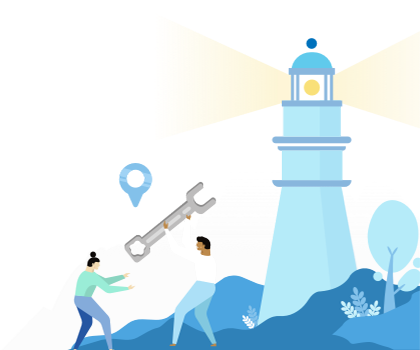 Find a coach dealing with Confidence