Not sure where to start?
The wonderful thing about personal development is that there are a lot of options to try, depending on what you need. The trick is navigating which option feels right for you. We know this can feel overwhelming, especially if you're new to the world of coaching.
We want to make the process easier for you, providing the tools you need to make an informed decision about your next step.
We're here to help. To start, simply choose where you are on your journey:
Is coaching right for me?
We understand that people may have reservations about contacting a professional straight away, without knowing how they can help or if it's the right step for them. To help, we have a range of resources.
To start with we have dedicated self-help and self-care sections where you can read more about ways to support your own development. Then, in our what is coaching? section we outline how coaching works and its benefits, while our FAQs page answers any question you may have.
Once you know more about both options (supporting yourself or seeking professional support) you might want to read our is coaching right for me? article which contains a PDF download to help you identify if coaching is the right step for you. 
You can find out more about the different types of coaching and what's involved in the process on our types of coaching section. These pages go into detail about the reasons why people look for coaching and how it can help. Many of our coaches and practitioners also provide expertise and insight, you can find this on our articles section.
To read about others' personal experiences of the coaching process, take a look at the Your stories section. Here you'll find honest, personal experiences from people who have participated in sessions to help them make a positive change in their lives.
All of the information we provide is designed to help you understand what coaching is and aid you in reaching a decision on whether contacting a coach at this time is right for you. It may take some time - that's fine, just take a break and come back if you start to feel overwhelmed.
I want to find a coach
If you have decided that coaching will help you achieve your goals, the next step to take is to find a coach that resonates with you. We have hundreds of life coaches, business coaches and NLP practitioners listed, all with different approaches and expertise.
You can learn more about the different coaching styles used to better understand how a coach may work. To find a coach or NLP practitioner, use our advanced search tool. You can refine your search by location, type of coaching, type of practitioner and any other keywords you feel are relevant, or search for a coach who offers online or telephone sessions.
Coaching isn't industry regulated by law, but to ensure everyone on our directory has professional training, we have created a proof policy. You can find out more about this on our Life Coach Directory policy page.
If you have any questions about using the site to find a coach, please feel free to contact us - we are here to help.
I want to further my learning
If you already understand or have experienced the benefits of coaching and would like to further your learning in the industry, we pride ourselves on being a resource. You can search for coaching and NLP workshops and events and filter by location and topic depending on your preference. If you're a coach or NLP practitioner (or looking to train as either) you can also search for training events.
Wherever you are on your journey, we want to be the hand that guides you towards happiness. Finally you can find out more about our mission on our about us page.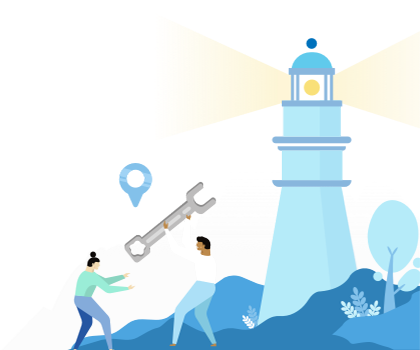 Find the right business or life coach for you