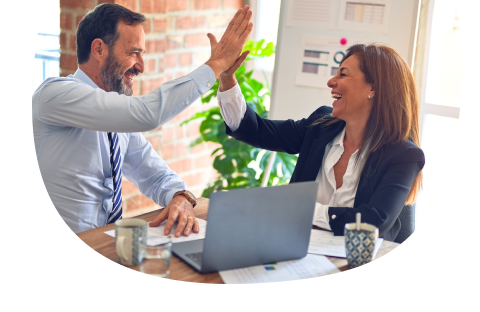 Find a coach for your business needs
Taking your business or career to the next level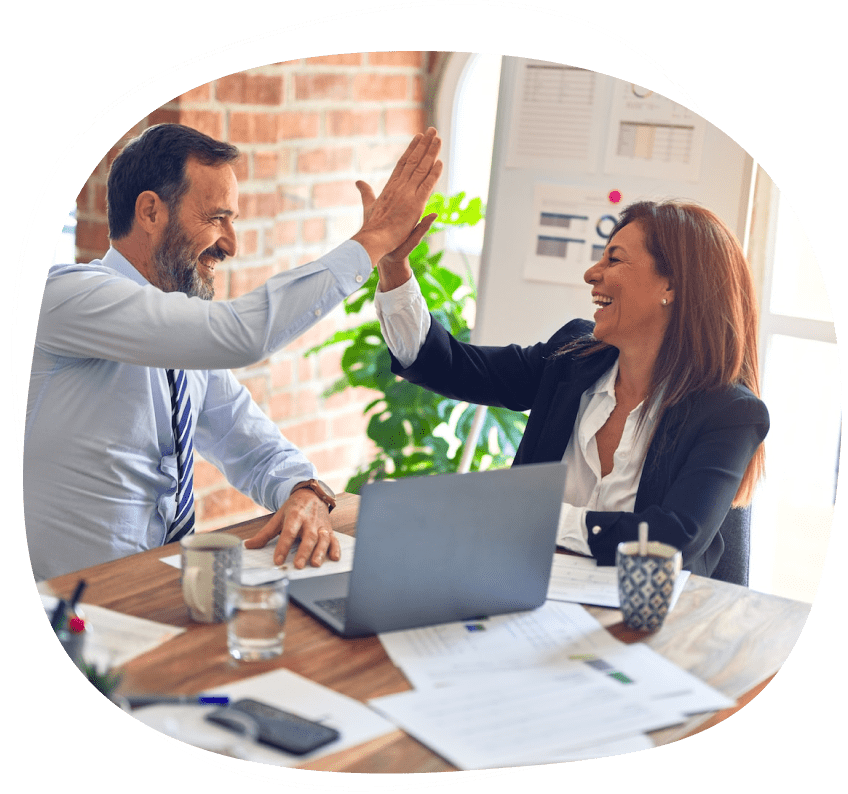 Why use Life Coach Directory?
Established in 2009, we are one of the UK's leading coaching websites. We're dedicated to connecting you with qualified business coaches, located across the UK and online.
Start your search
Verified coaches only
We're a directory you can trust. All coaches listed on Life Coach Directory have met our criteria for membership. Read our policy.
Guided search
We're here to help you. Our guided search makes it easy for you to start your journey and find the coach that is right for you.
Book a discovery call
Many of our coaches offer a free discovery call so you can learn more about the way they work. Simply book via the button on their profile.
The directory with heart
We're the only network of UK wellness directories that's certified BCorp, showing our commitment to our social and environmental impact.
Types of business coaching
Helping startups, business owners, executives and high-achievers take the next step
Meet some of our business coaches
A coach can help you to achieve the unachievable Our articles
Written to inspire, motivate and encourage change
Any questions?
We have you covered
What is business coaching?
Business coaching looks to help business owners and their teams thrive. Supporting both the working on your business (putting plans and strategies in place) and in your business (the day-to-day work), a business coach can help you move your business forward.
"70% of individuals who receive coaching benefit from improved work performance, relationships, and more effective communication skills" -
Institute of Coaching
What's the difference between a life coach and a business coach?
The term 'life coach' encompasses a range of areas. Within these areas, a coach may choose to hone in on a specific topic such as health or spiritual coaching. Business coaches have expertise in the professional world and therefore choose to coach individuals looking to excel in business. This could include entrepreneurs, company owners, CEOs or employees.
What are the benefits of business coaching?
Entrepreneurship can be a very lonely journey. Whether you're at the start of the journey or already have an established business, having someone to turn to for guidance can be invaluable. By working with a coach, you can gain an outside perspective to spot any missed opportunities, They can help you to work 'on' your business rather than 'in' it and develop the mindset you need to take your business forward - a coach can be a thinking partner for your decision making.

A coach will focus on your strengths, hone your skills, and uncover potential areas of improvement to guide you and your business to success.
Why invest in team coaching?
Team coaching is a type of coaching often undertaken between executives, managers, or members of a team. Together you will work with a coach to improve performance, efficiency, and cohesion, focusing on how you can best reach your shared workplace goals together.

The best investment you can make is in yourself and your employees. Working with a coach will help you to identify individual strengths and how best to work together as a team, as well as helping you to clarify your goals, build a winning strategy, and implement an action plan.
How do I know which coach to choose?
Having a good rapport with your coach is essential - after all, you'll be working with them closely and taking on board their expertise and guidance. And the best way to know if a coach is right for you is to look at their profiles and websites; see if their values align with yours, speak with them and trust your instincts. We encourage our coaches to include plenty of information in their profiles, such as their qualifications, the cost of sessions and the areas they specialise in.