Self-help
Many of us have areas we'd like to improve on. Whether it's learning a new skill, progressing in a certain area of our life or simply finding a way to accept ourselves as we are. Wanting to grow, develop and learn is what makes us human, and thankfully there are lots of ways we can do that. Here we want to talk about self-help specifically, where we take control of our own learning and development, and some of the resources available.
---
How self-help supports us 
If you've identified that there's something holding you back in life, self-help can be a great way to support yourself. You may find that through self-help alone you're able to overcome your challenges and move forward with what you want to achieve. 
For some, more support and guidance is needed. This is where professionals such as coaches can help. Even then, using self-help alongside this is a wonderful way to continue your development, and often, your coach will suggest certain self-help tools as part of your sessions and progress.
---
Self-help routes to explore
The self-help industry is booming right now and it can feel a little overwhelming to know where to start. It's important for you to find a self-help technique that works for you and your circumstances, so you may need to experiment to see what feels good. 
Speaking to others with similar interests to you can help too, so don't be afraid to ask for recommendations. Here we share our thoughts on where to start and offer some resources to explore. 
Reading, listening to podcasts and watching videos
Self-help books, podcasts and videos are all fantastic ways to learn more about a particular topic. Here are some quick recommendations to get you started:
Try a book from the Reading Well list.
Explore the self-help section on your podcasts app (may we recommend Happiful's podcast, I am. I have?).
Browse some TED Talks that look interesting to you.
Taking courses and attending workshops
Learning in any form is great for self-development. Once you know what you would like to learn more about, search online for a relevant course or workshop that may help you. This may take place face-to-face or online.
As you'll see, there will no doubt be lots available. Try asking your friends, family, and perhaps your online community for any recommendations.
Increasing self-awareness
Self-awareness is so often the first step to change. It can help us recognise and acknowledge when something feels difficult and what helps us feel better.
Here are some resources to get you started:
Making a change
When you're ready to take action and make a change, there are tools you can use to help you along the way. Take a look at our resources below that will help you take your next step and achieve your goals.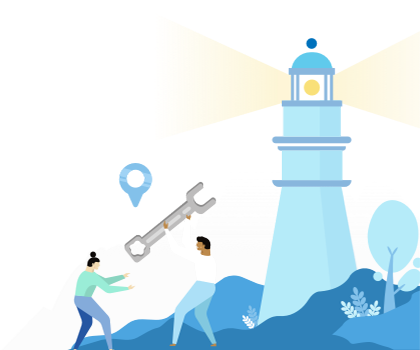 Find the right business or life coach for you