Relationships
Save yourself from Christmas blues and enjoy the season!
Christmas is approaching, and shops and streets are shining with lights and decorations. 'Tis the season to be jolly... However, for many people, this isn't the case.
It's quite common for people to experience anxiety or depression during the holiday season. This often relates to the image of the "perfect Christmas" with which media, shops, and institutions bombard us.
This kind of discomfort that, in some cases, can be very distressing, is generally known as 'Christmas blues'.


There are many factors that can cause the 'blues' of the season:
1. Stress
It's the end of the year. At work, most of the tasks must be completed by the 24th of December. In addition to that, the social pressure to buy presents, attend or organise social events, have our house "perfectly" decorated, contributes to raising our level of anxiety and brings discomfort.
2. Financial pressure
Buying gifts not only for our family but also for colleagues, teachers, neighbours etc, may be quite a challenge for our bank account. It also brings along the spectre of future economic sacrifices.
3. Comparison
For those who are alone, those who have lost someone or undergone difficult changes in the past year, Christmas is an occasion to look back and see what cannot come back. For them, the images of a happy family gathered around a turkey are a straight path to sadness and depression.
4. Negative thinking
We all may set, at the beginning of the new year, unrealistic expectations and unreachable goals. In December, when we look back at what we were expecting to achieve by the end of the year and realise that we are far from having reached that goal, we can be filled with great disappointment.

So, what can we do to address the "Christmas blues" and enjoy the festive season?

Plan in advance. At work, as well as at home, set your priorities and stick to them.
Live the present moment. Do not let your mind ruminate and think of how your Christmas is different to the stereotypes that the media propose and want you to believe. Practice mindfulness to experience a relaxed state of mind and feel better.
Set boundaries. People often try to impose their idea of Christmas and of how and with whom you should spend the festive days. Say no, if you are not in the mood to attend a social event or meet people you don't get along with. Do not be afraid to express what you feel and demand that others respect your wishes.
Do what you enjoy. Push yourself to go out and spend time with the people you enjoy being with. Try to identify what a "perfect Christmas" is to you and take action to make it exactly as you want.
Practice gratitude to increase your level of happiness. Research shows that people that list three things every day they are grateful for can significantly improve their well-being and become more optimistic about the future. Try not to get used to all the good things that life throws at you. Focus on them every day.
Don't forget to exercise regularly and have a good night's sleep. Exercising helps you brighten your mood and reduce stress.
Consider starting meditation. It lessens worries, stress, loneliness and sadness, and increases happiness.
If your depression is serious or your anxiety and low mood persist, it's advisable to seek professional help.
Coaching can help you to see a positive way forward and make changes in your lifestyle and mindset in order to avoid mental ill-health in the future. Find a coach to help you with feelings of depression.
But, for some people, counselling is a better option. Find out more about counselling for depression on Counselling Directory.
Share this article with a friend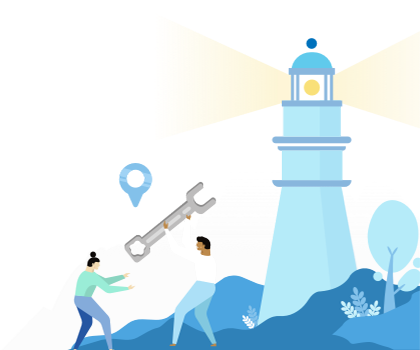 Find a coach dealing with Relationships