Coaching A-Z
Depression
Many of us will feel down from time to time. It's a normal part of life and a part of what makes us human. But, for some, feeling down can turn into something more. It can lead to an ongoing feeling of hopelessness or inadequacy. This, in turn, can lead to depression.
Depression is a condition that requires professional help and/or medication to treat. On this page, we will look at how coaching can help to address some of the issues caused by depression. We will also look at the differences between coaching and counselling, and how depression coaching could complement your treatment.
If you live with depression, you will already know how debilitating the symptoms can be and, left untreated, it can become very serious. It's important to seek help from a medical professional if you think you are suffering from depression. If your doctor diagnoses you with depression, there are a number of treatment options you can try, including psychotherapy and antidepressant medication.
Should I see a coach or a counsellor?
It's important to note that there is a difference between coaching and psychotherapy and, therefore, a difference between coaches and counsellors. Mental health conditions like clinical depression or anxiety disorders often require diagnosis and treatment from a mental health professional.
Coaches are not able to diagnose depression or any other mental illness - unless they have obtained additional qualifications to do so. Coaching can, by all means, be helpful for those with conditions like this, but it is generally encouraged to be in addition to (not in place of) talk therapy or other medical treatments.
If you think you would benefit from counselling or would like to explore it as a treatment option, visit Counselling Directory to find a therapist near you.
In some cases, a counsellor may refer a patient to a coach to help them follow through with therapeutic goals. This combined approach from counsellor and coach ensures all the needs of the patient get addressed.
How does coaching for depression differ from counselling?
Recovery from mental illness is an individual journey; no two people's experiences will look exactly the same. Some people will respond well to therapy, whereas coaching techniques may be better suited to others.
Coach and counsellor, Julie Crowley, explains:
Through the coaching process, you may or may not find the light bulb moment of the underlying reason for depression. Whereas, in counselling, that is the purpose and intention so that you can then make informed choices in future. With coaching, this element of looking back can be 'bypassed' - instead we focus on what changes can be made in the present and what outcomes we would like in the future.
Whilst coaching is not typically viewed as a treatment for mental health conditions, for many, coaching serves as a useful addition to their existing treatment programme. Coaching can play an important role in recovery, offering encouragement and support to those struggling to engage in day-to-day activities and to cope better with symptoms. For example, a coach may motivate you to take up exercise and improve sleep habits.
Many people find it useful to seek help from both a counsellor and a coach as they can help in different ways. If you are unsure which approach to take, speak to your doctor for further guidance and perhaps contact some coaches to learn more about what support they can offer.
If you haven't been officially diagnosed with depression, but recognise that you experience some of the symptoms, coaching can help you to change your outlook and tackle any issues that may be affecting your mental health.
Coaches who can help with depression
How can a coach help me overcome depression?
A big part of depression coaching is establishing what area of your life you want to work on and setting goals to move forward. Depression can lead people to have a tendency towards negative feelings and emotions, which can make it difficult to find motivation. If you have depressive symptoms, you may find yourself feeling lethargic and uninterested. Meeting regularly with a coach can offer a regular dose of optimism and energy.
This video, a collaboration by the World Health Organisation and writer and illustrator Matthew Johnstone, tells the story of overcoming the "black dog of depression".
It's important to remember that we are all more than our mental health; we are more than labels. Our well-being can fluctuate throughout our lives, often in response to changes that are occurring in our lives. Coaching can provide you with the techniques to deal with the ups and downs and to live the life you want to, free from the restrictions of mental health problems.
Every coaching session allows you the opportunity to focus on the 'new you' - on the 'you' you want to become. Together with your coach, you can work on removing negative and unhelpful ways of thinking. This helps to make way for more positive and productive ways of thinking.
Joe Roe shares her journey from mental ill-health to becoming a mental wellness coach:
Coaching has given me the opportunity to recognise my own patterns of behaviour and allowed me to make informed decisions about my life choices. I have adapted my daily routine to now include plenty of rest breaks and walks with my dogs.
Understanding what's missing in your life in terms of joy is important, to maintain good mental health in the future. A life coach can help you identify areas that may be lacking while helping you to find ways to fill these areas with more joy. This may include nurturing your relationships, finding ways to de-stress or even starting a new hobby.
NLP
Neuro-linguistic programming, or NLP, is the practice of harnessing the power of language to break down the mental barriers we unknowingly create for ourselves. At its heart, it combines elements of mindfulness and cognitive behavioural therapy, which can be helpful in overcoming anxiety and depression.
Working with a coach will allow you to really get to the bottom of underlying issues so that you can manage your life more resourcefully and move forward. Valuable NLP techniques will introduce you to new ways of thinking, which in turn, will bring balance to your life.
NLP Master Practitioner and Life Coach Yvonne Fernando gives her tips to overcome depression with NLP:
NLP can help us to uncover and understand the root causes of anxiety, stress and depression and identify changes that need to be made. It could be anything from dealing with fears and phobias and negative beliefs to resolving issues from the past or worries about the future.
Self-care
Self-care techniques and general lifestyle changes can help manage symptoms of many mental health problems, as well as help to maintain and improve overall well-being. If self-care isn't high on your agenda at present, a coach can help you to prioritise and make time for wellness activities of your own.
We can easily make excuses to avoid getting regular exercise or eating well when we're not feeling at our best, physically or mentally. But it's these activities that will help us not only to recover from periods of mental ill-health but to maintain good mental health in the future.
What will happen in a depression coaching session?
Before you begin your coaching sessions, you will be invited to meet or speak to your coach for an initial consultation. Here you get the chance to talk to your coach about what you hope to gain from the experience. At this point, it's important to tell your coach if you have been diagnosed with depression or another mental health condition. You should tell them of any treatment you are undergoing and any medication you are taking. This is just to ensure the work you do with your coach works with existing treatment.
You will then decide with your coach how your sessions will progress. It is likely that you'll meet weekly. Many coaches will encourage you to carry out tasks at home to continue your progress. The nature of this work and the work within your sessions will be tailored to your specific needs.
Online coaching
Online coaching is becoming an increasingly popular option. This involves speaking to a coach via email or on Skype. For those with depression and anxiety, this offers an opportunity to access support from anywhere and to engage at their own pace.
If you feel anxious or worried about going to see a coach in person, online coaching is another option you can try. Often coaches will provide self-help activities and offer feedback to help you stay on track with your treatment.
Would you like to provide feedback on our content?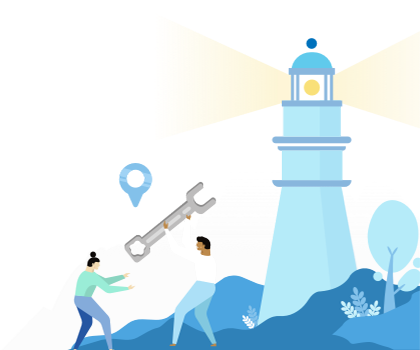 Find a life coach who offers coaching for depression