Career coaching
Is finding your purpose in life important?
I have frequent conversations with clients who are looking for greater meaning and purpose in their life. There are many approaches for exploring and identifying our purpose and there is no one size fits all approach. But what is purpose?
 
Simply put, purpose is a reason for being, a reason for something to exist.
 
Research has shown that people with a clear sense of purpose experience greater happiness, health and fulfilment in life. On the other hand, some people consider that life at its core is purposeless and that our sole purpose should be simply to enjoy the brief time that we have on Earth.
"Make your work to be in keeping with your purpose."  

- Leonardo da Vinci
One such approach to exploring purpose is the westernised version of 'Ikigai' (reason for being), appropriated from Japanese culture, shown as an intersecting   Venn diagram. This concept is orientated around our career and represented by exploring the four intersecting areas of:
what you love
what the world needs
what you can get paid for
what you are good at
The Ikigai process can be a very useful tool for taking stock of where we are in life. Indeed, if you have a job or primary occupation that hits all four of these areas, you are very fortunate. 
 
Three out of four aint bad you might say but it does create a gap. For example, how many of us have something we are good at and love doing, whilst meeting a need but struggle to get paid for it? Or those of us that find ourselves doing a job we can get paid well for doing well, the world does need, but it just does not light our fire?
 
In isolation the Ikigai process gives us a few clues as to why we may not be satisfied with aspects of our professional life, which we can then use as an invitation to step back and assess whether we want to make a change. From a coaching perspective the focus is very much on helping you explore what it is that you truly love (what makes you come alive) and on drawing out your unique gifts and talents.
A broader perspective
"True happiness… is not attained through self-gratification, but through fidelity to a worthy purpose."

- Helen Keller
Of course, what we do for a living is not the whole picture. To a native of Japan, the word Ikigai means something different, being more about appreciation of the small things in life, embracing our daily rituals, living in the present moment, connecting with nature and being of service to others. More broadly, for some people, simply acknowledging that their career is a means to an end is just fine and enables them to find meaning and purpose in other areas of their life such as in:
Raising their family and caring for loved ones.
Volunteering and being an active member of their local community.
Connecting with and protecting wildlife and the natural environment.
Tackling and advocacy against inequality and social injustice.
Indeed, for those without a career or job, purpose can be expressed in many different ways and usually involves a wholehearted commitment to serving others.
Letting purpose find you
As a life coach, I create a safe space for clients to explore new possibilities, whilst tackling mental blocks and obstacles - this usually means letting go of limiting beliefs, challenging our assumptions about life and transcending old stories and narratives that have created limitation or a sense of powerlessness or apathy. We can also innocently fall into the trap of complacency and living a 'comfortably numb' kind of life, but it does not have to be that way.
"As you open yourself to living at your edge, your deepest purpose will slowly begin to make itself known."

- David Deida
I see exploring purpose as a process of removing extraneous layers, simplifying and clarifying until what is left is a pure distillation of what is truly most important to us and that which gives us a deep sense of aliveness. Motivation and inspiration usually arise when we are fully aligned to our purpose.
 
In fact, our purpose may evolve and change over time and exploring purpose in itself can be a fulfilling means to an end if we are willing and curious enough.
"Your purpose in life is to find your purpose and give your whole heart and soul to it."  

- Buddha
Happy exploring, Laurence
Share this article with a friend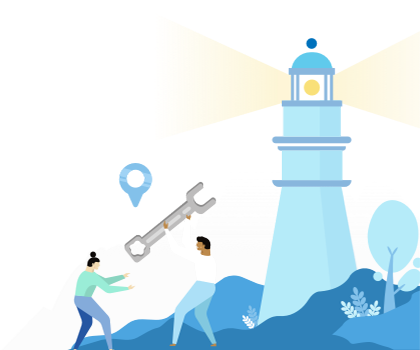 Find a coach dealing with Career coaching