Coaching A-Z
Career coaching
The aim of career coaching is to help you understand what you want, the skills you need and how you can develop. A career coach will support you in making these initial steps, setting you on your way to a more fulfilling working life.
Our world today is one that celebrates being busy. Being busy is something that we strive for, despite the feeling of overwhelm - the feeling of having no time like you're drowning. Surely, being busy is a sign of success?
Well, not necessarily. You can be busy, but be in a job that you hate. One that makes you dread each morning, or you're sat at your desk each day, bored and unfulfilled. You may be busy, but that doesn't equal happiness.
And recognising this isn't easy. With so many responsibilities, it feels as though we can't afford to consider a career change. We have bills to pay, families to support and homes to maintain, shouldn't we be thankful we have a job at all, regardless of whether it makes us happy?
We spend so much of our lives at work and we deserve to be in a place that we enjoy. If you're unhappy, over time this can become worse and may bleed into other aspects of your life. It can affect your relationships, your social life and your mental and physical health.
Friends and family are great advisors, but sometimes, we need something more. If you feel like something's missing, you're unsatisfied with your career or you simply want a bit of guidance on where to go next, career coaching is one option that may benefit you.
---
What is career coaching?
Career coaching can help you with your current job, establish your professional goals and support you in making a career change. A coach will never tell you what to do, but they can support you through decision making, and give you the time and space to talk about how you're feeling, and understand what your goals are.
Successful and fulfilling careers are the result of ambition, vision, planning and lots of determination. This may sound daunting, but when we take on this challenge, we take ownership of our professional development and our chances of building a satisfying career increases.

- Karin Mueller, development and career coach.
How can a career coach help?
There are many ways career coaching could benefit you, what you take away from it really is down to you and the reasons why you are seeking help. What you cover during sessions will depend on you and the coach, though common topics include:
improving your career progression within your current organisation
understanding your 'perfect career' and exploring your options
identifying and overcoming potential obstacles
learning to utilise your skills and experiences, and how to improve
interview coaching to help you stand out from the crowd
CV writing to help you get noticed
support in changing career paths
overcoming the feeling of being 'stuck' career-wise
positioning yourself for future opportunities
formulating a set of attainable goals and a plan of action
rebalancing your work and home life and manage personal priorities
returning to work after long-term leave or sickness
And you don't need to be in a full-time role to benefit from career coaching. You may be a school or college leaver who feels a little lost after spending so long in education, not knowing where to turn next. You may be a university graduate; you may have spent years studying a particular subject, but realise it's a career you no longer want to pursue.
Not knowing exactly what you want to do is OK and totally normal (trust us, you're not the only one) but know there are options available. Career coaching, or more suitably, youth coaching can help you recognise the skills you have, identify what jobs you are interested in and support you in achieving your goals.
Connect with a career coach
On the flip side, you may know what you want to do but have no idea how to get there. These days, it can seem as though the only way we'll be able to secure a job that we love, is through years of experience, training and education. But this isn't necessarily the case. Sometimes, the things holding us back aren't our age, level of training or experience, but our own self-doubt.
Are you ever going to be ready?
Cathleen Merkel asks the question, "Are you ever going to be ready?"
"We tend to hold ourselves back when it comes to making major decisions that we don't believe we are ready to make. The number of times my previous boss told me I can only be a coach when I am older; when I have more experience in life so that I can truly help people. Now, I know that all of this doesn't matter.
"Have belief in yourself and your abilities that if you take charge of your life, even though it can be frightening in the moment, the outcome and experience will result in much greater gains than if you waited until the time is right."
---
What to expect from career coaching
As mentioned, a career coach won't tell you what to do. They won't give you the answers, but they will help you understand how you feel and what you want, and support you along the way.
You may be unsatisfied with your role and feel like you want to leave your comfort zone, yet something keeps you from making the jump. You may be worried that a career change is irresponsible; what if it's the wrong decision? But the thing is, if your occupation is making you unhappy, you owe yourself the chance to find something better, something more fulfilling.
Career coaches are experts in listening. They will listen to you, and together, you will start to break down your current situation and understand your feelings. This is a very difficult thing to do by yourself; often we can achieve this by speaking to friends and family, but sometimes professional support is needed.
The advice you receive from your coaching session will totally depend on you and your situation, feelings, wants and needs. The coach will help you break down these feelings, not just about your current role, but about your life as well.
We can forget about the influence our lives have on our work, and vice versa, so understanding what's going on in your life and how to manage particular stressors is key. There may be something bigger going on that has influenced how you feel. It may be that actually, there's nothing wrong with your job, instead, it's your home or social life that is impacting your happiness. Work/life balance is so important, and when we spend so much of our lives at work, the two need to work together to keep us happy and healthy.
If you're unsure of what occupation would truly excite you, it may be worth spending some time researching the avenues that suit your passions and strengths. Think, what did you love as a child? Was there a particular hobby or skill you enjoyed? Is there a job opportunity here?
When you discover a role or industry that encompasses your passions, it's about understanding the skills and steps you need to take to get there. Speak to the people around you; ask them your strengths and weaknesses. Ask them how they would describe you, and consider how you describe yourself.
Then write everything down. Take this to your coaching sessions; your coach will work with you to identify your areas of improvement, the skills you have and any further training you may need. Together you can then build a plan of action and start working toward your goals.
---
Career coaching sessions
How you carry out sessions will be down to you and your coach. Some offer consultations over the phone or online, while others may offer face-to-face sessions. The duration of the course will also depend on your personal needs; you may need one or two, or you may need 10. Even if you were to come to the end of your sessions, if you or your coach believe you may benefit from more, then this can be discussed.
Your initial consultation will be the time when you can discuss what it is you're seeking help with and any concerns or questions you have. This is the time to get to know each other and to understand more about career coaching and what to expect from sessions. While the content and direction of your sessions will greatly depend on your situation and what you hope to gain from the experience, there are common topics you may cover. These include:
Exploring your skills and identifying achievements
There are so many skills or attributes you possess that you may not realise. What you think you're not great at, someone else may think you're excellent. Many skills we believe to be impressive to potential employers are ones that we think we lack when actually, we carry more skills than we think, it's just we can't see them. Career coaches are skilled in identifying these skills and attributes and can help you recognise them in yourself.
Ideal career choices
We can get very wrapped up in our lives; work, home, eat, rest and work again, without much time to sit back and think what it is we really want. Beyonce, Barack Obama and the person who inspires you have the exact same hours in a day as yourself, so why can they be so happy and successful, when it seems you have no time?
Career coaching can not only help you find this time but sit down with you as you work out the things you want from your job; what are your passions and what would make you happy? Only through making this time do you have the chance to explore new possibilities.
Is a career change the right choice?
There are many things that can affect your happiness. What you think is causing you unhappiness may not be the true cause, it's just that work is the easy answer. A coach can help you assess your work/life balance, and establish whether work is the problem, or if it's something else. It may be that some simple life changes can make a difference, or rather than a full career change, a move in your current company is the answer to improving your job and life satisfaction. The trick is to be open with yourself and how you are feeling, only you know how you truly feel and what you need to do to be happy.
Understand what's holding you back
Changing careers is a massive decision to make, and having bills and a family to take care of only makes it more difficult. But what else is holding you back? If money weren't an option, would the decision be easier, or would you still have doubts? Coaching can help you understand what is holding you back and work towards combating the fears and achieving your goals.
Assistance with CV and cover letter writing
We learn about CV writing at school and college, but after being in a role for a while, we forget everything we've learnt. If you've been in your role for a while, it's likely your CV is out of date and the idea of updating it can be pretty overwhelming. How can you stand out from the other applicants? What makes you the ideal candidate?
A career coach will be able to help you recognise your strengths, and understand what makes you, you. They will guide you through the application process, and teach you how to include not only your skills but your personality into your CV and cover letter.
Interview coaching and standing out from the crowd
Ah, interviews. So you've made the decision, you've found the job you want and now you've been called up for an interview. Great news! However, many of us will dread interviews; selling yourself in a short amount of time isn't easy. A career coach can teach you more general interview techniques, as well as helping you navigate the more tricky questions you may be asked.
---
Is coaching worth it?
Currently, we're working for an average of 50 years. From the day we get our first job, to the day of retirement, we're working. Think for a moment, how do you want to spend those 50 years? It really is too long to be stuck in a job that brings you nothing but misery. Of course, this isn't so easy for everyone, but if you have the chance to chase your happiness, do what you can to make it possible. It may be the best decision you ever make.
Would you like to provide feedback on our content?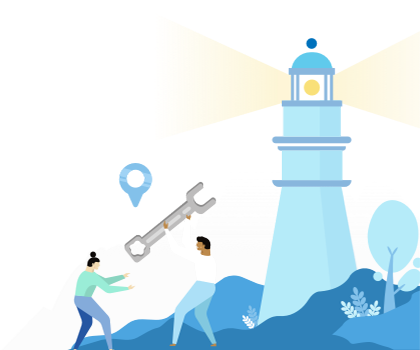 Find a life coach offering Career Coaching