Career coaching
Imposter syndrome: Your clue to excel
When I recently spoke about imposter syndrome, there was one big surprise. 
The audience included professionals at different stages of their careers. Yet all of them said that they had experienced imposter syndrome throughout their career.
Most people who have feelings or thoughts of self-doubt tend to believe they are not good enough. They think they are the only one who feels like this and, as one would expect, it is rarely a topic people feel they can talk about. Many guests wanted to talk to me individually rather than as part of the wider group.
Imposter syndrome has been a bit of a buzz term of late although it was first coined in 1978. It refers to when you feel you are wearing a mask, you cannot be yourself. You feel you are "winging it" or are lucky to have achieved something, or completed a new challenging task but will soon be found out. You find it hard to link success to your actual ability. Thoughts similar to this that make you feel more fraudulent than authentic can cripple progress and hold you back from your career potential. Your confidence takes a huge hit and can mean that the experience you have does not change. 
Most people will feel like an "imposter" at some point in their life. When we first start working as young adults, it can be scary and we may automatically think we are not good enough but we get on with it as best we can. Our minds can be unhelpful, however, making us question our abilities rather than focus on:
it is new
I am willing to learn
I have picked up new things before 
The mind tends to veer towards the unhelpful, meaning that we can quickly succumb to negative thoughts, or the "inner critic" as some like to call it. The more I talk about this, the more I am certain it is spontaneous but based on earlier experiences in life. Nobody wants to feel like a fraud but, in truth, we are often vulnerable - even as adults. Growing up in a society where we are expected to be strong does not help. Only now are we seeing more males, for example, showing vulnerability regarding their mental health.
Whatever stage you are at in your career, you are likely to want to progress. To progress means experiencing unfamiliar territory, stretching yourself and moving past discomfort. 
Imposter syndrome can last a while or it can be transient. Be curious about what you are experiencing  - whatever stage your career is at - and ask yourself whether it is a clue that you need support or that you are moving through discomfort to grow  (and thrive) in your career.
To help overcome feelings and thoughts of imposter syndrome or the inner critic, and to learn how to thrive, coaching can help. Get in touch today to learn more. 
Note from the author: This article is for information purposes only and reflects the views based on research and experience of the author only. 
Share this article with a friend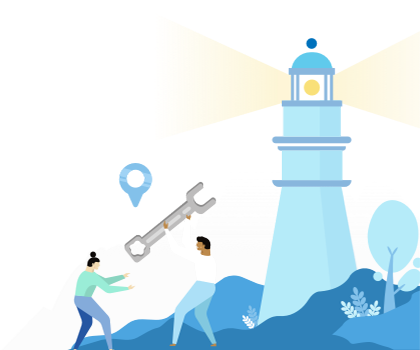 Find a coach dealing with Career coaching