Coaching A-Z
Spiritual coaching
The premise behind most models of spirituality is that we are all here for a reason. Uncovering this reason and living according to our desires is something many people feel leads to true happiness and well-being. This is something spiritual coaching can help with.
---
What is a spiritual coach?
All life coaches can look to create a plan tailored to your specific goals and desires, supporting you as you put the steps into action. Any time you feel demotivated or unsure, they will be there to guide you, providing valuable accountability.
Spiritual coaching aims to help you transcend any previous limits to tap into your higher purpose. Helping you to discover and embrace your true self, this form of coaching tunes into your own spiritual journey. Many people think the term spirituality relates to religion only, but it doesn't have to. For some people, exploring their spirituality simply means exploring their higher purpose.
Spiritual coaches may differ in their approaches and methods. Some may look to religion, others may look to energy, manifestation or even spirit guides. Many take a holistic approach, looking at every element of your life and noting the links between these and your purpose.
What can spiritual coaching help with?
Spiritual coaching looks to help in any area in your life where you're feeling unfulfilled, stuck or uninspired. It also looks to resolve problems that keep repeating themselves over and over again. Below are some examples of what spiritual coaching can help with.
feeling unfulfilled in your career
confusion about what you should be doing with your life
having a busy, stress-filled lifestyle
suffering from self-doubt and fear
feeling unable to achieve your dreams
longing to find a meaningful relationship
feeling lost or stuck in a rut
feeling as if you aren't reaching your full potential
feeling exhausted and burnt out
Even areas of your life that you wouldn't normally associate with spirituality can be addressed with this type of coaching. This is because many spiritual coaches see a connection between not fulfilling your higher purpose and areas of struggle in your life.
It is important to note that coaches are not the same as counsellors or therapists. If you believe past experiences may be accounting for your feelings today, it may be beneficial to see a counsellor who can help to uncover this and heal from within. Life coaches (including spiritual coaches) generally look at your present situation to help you craft a better future.
---
What is the difference between spiritual coaching and life coaching?
All coaches will work with you to explore what you want out of life and create a plan to help you achieve your goals - so what is it that makes spirituality coaching different?
Discovering who we are and what we are here to do is an integral part of our lives. Spiritual coaching puts life into the context of this journey, connecting with the wisdom and power of the spirit as a guide. This enables you to draw on inner resources you didn't even know you had to transform.
Coaching, in general, is all about looking within, building confidence and finding the motivation to realise your dreams. Spiritual coaching looks at forces both internally and externally to help you get there. The aim is to align your inner resources to allow you to reach your goals and achieve transformation.
In this video, coach Alex Bowman highlights some of the key benefits of coaching.
How can a spiritual coach help me?
In today's world, we are bombarded daily by messages via the Internet and social media. These messages tend to tell us what we 'should' be doing to be happy and successful. We may be confused and unsure about what it is we really want and need to be happy.
A spiritual coach will help make these messages fade into the background, allowing you the time and peace you need to connect to your inner voice. This helps you understand what your core desires are and what your true purpose is.
You have to establish what is truly important to you. Once you know this, your coach can help to tailor an action plan to achieve whatever it is that you want. Part of this may include identifying any obstacles that may be holding you back, such as fears, limiting beliefs or old habits. Tapping into your own spiritual power, your coach can help you overcome these.
Another key aspect of spiritual coaching is to help you believe in yourself. When you doubt yourself or have low self-esteem, it can be difficult to make progress. This can lead to fear, something that commonly holds people back from achieving their true potential.
Your spiritual coach will use motivational tools to help you develop inner confidence. Motivation comes thick and fast when you have unshakeable confidence in your abilities.
Uplifting you, offering a supportive hand and encouraging you to experience everyday joy are other qualities many spiritual coaches possess. Feeling positive about life, even when things work out differently from how you expect is paramount.
A key aim for most spiritual coaches is to help you live harmoniously with your life's purpose. This means understanding what your purpose is, eliminating any stumbling blocks you've come up against in the past and realising your inner power. Once this is achieved, amazing things begin to happen. So, what are you waiting for?
Intuitive coaching goes much deeper into the source of a problem than traditional coaching... It makes you realise, who you are in your core as a person, as a spiritual being, which further leads you to discover your true purpose in life.

- Life Coach Paulina Tejs writes in What is intuitive coaching?
How to find a spiritual coach
What is important is that you find someone who resonates with you. If you make an appointment with a spiritual coach who believes in something you don't, it may be difficult for you to stay motivated. Look for a coach who has a similar outlook to you, someone with who you feel you can build a relationship of trust with.
To find the right spiritual coach for you, use our easy search tool. To search for professionals in your area, enter your full postcode. You can use the distance filter to increase the search area - depending on how far you are able to travel. Alternatively you can search for a spiritual coach who works online.
Click on a profile to find out more about them, including their contact details and fees. You'll likely get a feel of who you resonate with, however, the best way to really know if a coach is right for you is to make contact and get talking!
Would you like to provide feedback on our content?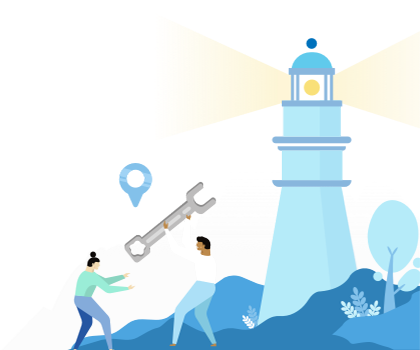 Find a spiritual coach to help you reach your higher purpose