Coaching A-Z
Relationships
Relationship coaching can help address problems in a range of relationships, including our relationships with romantic partners, friends and work colleagues.
Relationships are one of the most important parts of our lives, bringing meaning, comfort and happiness to our everyday. When we reach the end of our lives and reminisce, it's usually the connections we've formed with others that we remember and define ourselves by.
Good relationships are something we all strive for. They can provide love, support, happiness, friendship, advice and guidance. However, if they break down they can cause problems and emotional turmoil.
People seek relationship support for a number of reasons, and though commonly thought to only involve intimate connections, there are many types of connections that may benefit from help, including:
family members
married couples
romantic partnerships
friendships
co-workers
---
Relationship problems
We all experience relationship problems at some point in our lives: the problems could occur with a family member, a friend, a lover or even a work colleague. If a certain partnership or connection isn't fulfilling your expectations, you might find your overall happiness being affected. Over time, if relationship problems are not dealt with, negative emotions can develop leading to other areas of your life remaining unfulfilled.
Everyone copes with and reacts to emotional situations differently, but when the issue isn't discussed, it can be difficult to know how to treat a problem or understand how it started.
Relationship problems might start with a person feeling trapped, confused about the relationship direction or unsure about how to move forward. They might be facing divorce or separation, dealing with infidelity or feeling insecure or frustrated with the loss of connection.
Common relationship problems include:
wanting to improve the current relationship
feeling betrayed
trying to understand someone better
fear of confrontation
lack of boundaries
Whilst there are many reasons why a relationship may be going through a rough patch, with patience and understanding, many will be able to get back on track. For some, complex issues may signal the end of the relationship, be it intimate or between friends.
Connect with a relationship coach
---
Who needs relationship coaching?
The term relationship is commonly used to describe intimate connections with a partner or spouse. However, the term covers any connection between two or more people: we make different connections with people through all walks of life, whether they're quick meetings or lifetime associations.
These connections usually refer to the relationship between two people, but it can mean the connection between many: the leader of a country needs a strong relationship with their people and a teacher needs a connection with their students.
Unfortunately, any form of relationship can break down. If a team (or two people) can't work together, the unique dynamic of the connection will begin to fail. Relationship coaching is therefore open to anyone struggling to build or keep strong, positive connections.
---
How can relationship coaching help?
A relationship coach can help you identify what your vision of a successful relationship is, what your expectations are and help identify any needs that are not being met. A strategy can then be discussed to tackle the problem, helping you to reach fulfilment in that particular area, or recognising the end of the relationship.
There are many reasons why people seek relationship coaching and the sessions can help in different ways. Some people may be lacking confidence in their relationship, they may doubt themselves and their ability to connect with others. They might be struggling to cope with the anxiety of going through a relationship problem or conflict. A relationship coach can show you different ways of coping with difficult situations, how to remain calm and not pass the blame.
A relationship coach or life coach specialising in connections with others can help with a host of difficulties surrounding relationships, including the following:
Identifying the problem
It can be difficult to accept that there is a problem in the first place. In some cases, a relationship coach is needed to help and encourage recognising the issue itself, especially if one person doesn't accept there is a problem.
A relationship coach can encourage you to listen to each other and communicate, something you may have been lacking. They will listen to the issues in the relationship, help you to understand the cause and if they can be resolved. If the relationship has reached its end, a coach can support you in moving on.
Marriage coaching
If you're having trouble in your marriage, it doesn't mean your marriage is failing. There are many things you can try to get things back on track. Partnerships, and the challenges that come with them, are a perfectly normal part of life. As humans, we strive for an intimate connection with a partner that we love. If things aren't going well, it can be particularly difficult for everyone involved.
A relationship/marriage coach can work with you both to realise and resolve your challenges, teaching you effective skills that can help you in the long term.
Couples coaching
Why the honeymoon period ends
Dating support
The world of dating can be intimidating. With the increasing popularity of online dating sites and phone apps, it's becoming easier to get to know people. However, for some, it's a struggle and they may benefit from some support.
Confidence can play a big part in the dating game, as can our busy lifestyles. Despite the time-saving apps now available, we seem to have less 'free' time to take for ourselves. Many of us feel torn between the pressures of our work and personal life. Whilst it is important to make a living, it's healthy to make quality time for our partners, friends, family and ourselves.
In terms of dating, you need to make time to meet the person and get to know them, but you also need time to rest, relax and rejuvenate your own mind. Not getting enough time to yourself can end in stressful situations and overwhelming feelings.
A relationship coach can help you prioritise self-care, create strong boundaries and identify what you truly want from a partner.
Friendship support
Many of us first make friends at school, but maintaining long-term friendships and making friends as an adult can be tough. A relationship coach can help you identify the underlying problem, whether that's to do with your confidence levels, lack of communication or needs not being met. Just like in romantic partnerships, friendships require work from both sides.
Helping you figure out if your friendships are serving you or not, coaching can help you surround yourself with people who truly light you up.
Friendship coaching
The art of friendship maintenance
Family support
Sometimes it's our closest connections that can feel the most fraught. Whether it's a difficult relationship with your parents, or a desire to cut ties with a sibling, you're not alone. Relationship coaching can help you set goals around your family connections and help you find ways of moving past conflict or distancing yourself where necessary.
Workplace relationship support
Workplace relationships can be challenging at times, but positive relationships with your colleagues can help both career success and overall job satisfaction. Making an effort with your team and company will build trust, earn you respect and friendship, and will make for a more positive and productive environment.
Focus on taking the time to really listen to your colleagues and clients and see how people will positively respond to you in return. Active listening is a skill worth consciously developing as you will find that it will help you quickly gain people's trust.

- Read more tips for building positive relationships at work
If your relationships at work need some support, a relationship coach can help you unpick the root cause of the problem and help you move forward, rebuilding and strengthening your relationships with your colleagues.
---
How to find a relationship coach
If you've decided you're ready to work with a relationship coach, you can use our search tool to find the right coach for you. Coaches work in a variety of different ways, so it's helpful to read through their profiles to learn more about them and the way they work.
You can then set up an initial consultation or clarity call where you can share more about what you hope to achieve through coaching. This gives you the chance to get to know the coach better and understand how they could support you before committing to working with them.
Related topics
Would you like to provide feedback on our content?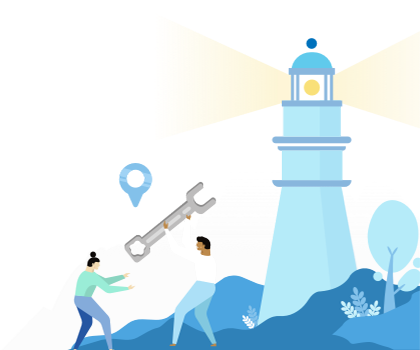 Find a life coach offering Relationship Coaching