Work/life balance
Think it's time for a new job?
January Blues rearing their head?
As we start to settle into the New Year, it's often the time people contact a coach to see if they can help them get a new job.
Others are thinking "I want out, but it's probably safer to stay where I am." Whatever the reasons for feeling unhappy and dissatisfied about work, the truth is if you do nothing about it you're effectively saying "my work life is making me miserable, I'm going to be stuck in a rut and I'm ok with that." This does not need to be the case! It's time to review, refresh and change the situation.
Here's 2 tips to get you started:
1. Review your past 12 months – What has gone well in your work? What have you learnt? What is it specifically that is contributing to your current feelings?
2. Are there ways you can put the spark back into your role:
Sign-up for some professional development
Suggest a project or a new way of working that could be useful for the organisation and gives you something to sink your teeth into
Adjust your work commitments – is there opportunity to work from home or work flexible hours perhaps?
Ask for feedback from a work colleague or mentor – what are you doing well that is important to the organisation and how do they perceive you?
Seek help with any specific difficulties e.g. workload, difficult colleague relationship(s), unrealistic expectations, work-life balance
Is there a way you can share your knowledge and experience with others by becoming a work mentor yourself, offering to hold "lunch n learn" sessions or simply by looking out for colleagues who could use some help and being there for them?
No-one likes someone who moans without being constructive. Finding positive ways to make a difference to how you feel about work, the way you work and the organisation, then sharing these suggestions using positive language with senior managers or HR perhaps, could make all the difference.
If however, you really feel that it is time to move on it's important to do this on your terms, making sure you have all you need in place to make it a successful move. Coming from a view that "the grass is greener on the other side" could mean ending up with a new job on the rebound, which quickly loses its attraction.
By being clear about what you want, what you are good at and how what you offer is valuable to your current or future employer, you really can change your situation.
Share this article with a friend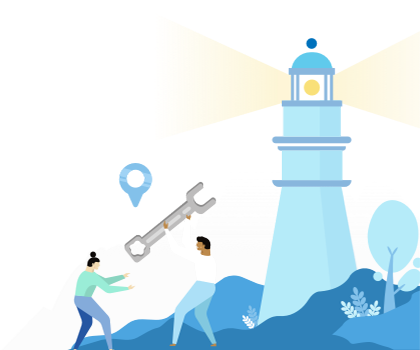 Find a coach dealing with Work/life balance