Personal development
How do I continue my personal development as I age?
Are you an ageing adult? To be honest, we all are - as long as we live, we age. But when we are young, we don't consider ourselves to be ageing negatively - ageing is positive. We can't wait to be old enough to drink legally, drive, leave home, own our home, etc. However, there is a tipping point when ageing is no longer positive, and we start to worry that our future might not be as bright as it once was.   
Our children are older and need us less. Our parents are older and need us more.
The balance of life has shifted, and this shift can be really uncomfortable, a touch depressing. We start to lose the sense of newness and can start to feel stuck in our lives with nothing much to look forward to. Every day can seem the same and not much to punctuate it.  
Looking in the mirror and seeing another fine line appear on your face is not fun.
Having to take a moment before jumping out of bed is not fun – your back is stiff; you need to stretch before doing anything.
Work has become mundane and just something you need to get through.  But when you get home, nothing much is exciting for you there either. You spend the day wishing the day away but then you just get home, eat, you watch TV and go to bed.  And then repeat.
Our self-esteem can also take a drop as we age as we feel we are no longer relevant or necessary in society.
Are you wishing you hadn't started reading this article?
It doesn't have to be like that! Personal development does not need to stop when you reach a certain age.
Ageing is a gift.  
...we should continue and also look for new challenges and activities that keep us young at heart, if not in body!
We all know that the alternative is much worse. It is estimated that by 2050, one in three people worldwide will be aged 60 and above (United Nations, 2010) so we are in good company!
So how do we start to look at the positive aspects of ageing and look forward to the final phase of our lives?   
It's all about planning and reframing any anxieties into positive action.
Easy to say, of course, but it can be done.  
One of the best ways of looking forward is to take up a new challenge. Newness is so refreshing and can really change your mindset.
I am now 55 and have recently done this – I have started practising aerial yoga! I actually did it by mistake as my daughters and I decided to go to a yoga class in Turgutreis in Turkey while we were there in the summer, and we were presented with hammocks…My first instinct was that I couldn't possibly do that and would just watch but with the gentle encouragement of our wonderful teacher, I was able to invert (hang upside down) in the very first session and six months later, I am still working on it back at home with an equally wonderful teacher.
I look forward to every session and find I am able to go into many poses that seemed impossible at the start. It's fun and we laugh a lot when I get completely tangled up in the hammock. Today we did the "flying swallow"! I don't think I looked that elegant, but I felt great when I achieved it.
What is it that is scary about getting older? The main thing is that we feel our best years are behind us, but they don't have to be.
We spend so much time working on our careers when we are younger, we forget that we should spend the same time working on our retirement years. There is no reason we cannot do this, and we definitely should.
Life will change as we get older, but we shouldn't put barriers in our way.  Unless bad health stops us doing the things we love, we should continue and also look for new challenges and activities that keep us young at heart, if not in body!
If you would like time to explore your fears about the future, you might like to chat to a life coach and plan for the future.
We might even get you swinging upside down on a hammock!
Share this article with a friend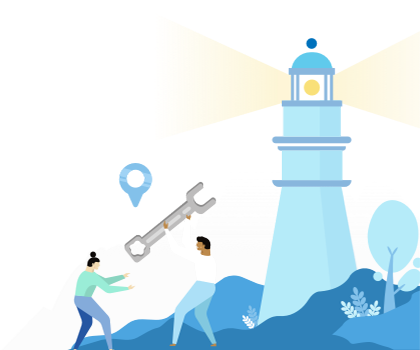 Find a coach dealing with Personal development