Coaching A-Z
Retirement
On average, in the UK we work for 3,507 days in our lifetime. It's no surprise then that, after all that work, retirement can feel like a much welcome rest. For many of us, it is exactly this; time to reassess what's important to us and how we want to spend our days without the pressures of a day-job.
Understandably, however, this time of transition can bring challenges and concerns. Will we still be 'us' without our jobs? Will we lose touch with friends? Rather than an exciting new chapter, it can feel overwhelming and leave us lost and confused. This is why many turn to coaching at this time.
Working with a coach can help you navigate challenges that come your way and find your way again. Here we look at the challenges and opportunities that can come with retirement and how a coach can help you make the most of this time.
When can I retire?
As we get older, this is a question that comes up again and again: when can I retire? In the past, there was a set age of retirement (65) which was enforced, whether you wanted to retire or not. This has changed and now there is much more flexibility around when you retire.
You can choose when you retire, however, there is still a set age when you will be able to claim your state pension. This is under review so may change and the age of retirement will depend on when you were born.
The government has a tool you can use to check your state pension age, which will give you a clearer idea of when you can retire.
Planning for retirement
While we are now able to retire at a time that feels 'right' for us, how do we know if and when the time is 'right'?
In the midst of stressful times at work, many of us have joked about looking forward to retirement age and living the life of luxury. While the life of luxury may not be on the cards for all of us, we are advised to begin investing in pensions and retirement funds early on to make the transition more comfortable.
Often, however, very little thought is given to the personal aspects of retirement, and how this huge transitional period that will no doubt affect us on a psychological and emotional level.
While retirement does offer an opportunity to make big lifestyle changes for the better, many of us have an idealistic picture of what it will be like, which may differ from reality.
Challenges of retirement
Adjusting to a new lifestyle and letting go of something that's been a part of your life for decades can be difficult for some. Here are some challenges that may come up during the transition:
Loss of social relationships
For those who work with others on a regular basis, whether in a team or with clients, work can provide a nourishing source of connection with others. Even if we work in an environment where we don't talk much, the feeling of being around others and interacting with them is a comfort that we may not experience at home on our own.
When we retire, we may miss this sense of connectedness, not only with the people but also with a shared vision and common goal. Changes in lifestyle and schedules can make it difficult to maintain work-based relationships and, for some, can lead to losing touch.
Being intentional about staying in touch with those you want to remain in your life can make a real difference. As with many transitions, it's expected that some people will fall away. Try to focus on those who bring real value to your life and seek out new connections.
Joining groups, learning new skills or getting more involved with your community during retirement can help you regain that social support as you navigate this new chapter.
Health concerns
As we get older, many of us find ourselves up against more health concerns than when we were younger. Combine this with a dramatic change in our day-to-day routine when we retire, and it's no surprise some fall into a more sedentary lifestyle.
While there are some health concerns we can't prepare for or avoid, by living an active and health-promoting lifestyle we can give ourselves the best chance of feeling energetic and motivated. This may be as simple as getting outside for a walk or some gardening every day, learning more about our changing nutritional needs or even joining a fitness class and trying something totally new.
Family and marital relationship issues
Retirement shifts the dynamic of a family. Maybe you'll be joining a spouse in retirement, or you're retiring first. Being together for long stretches of time may feel wonderful for some and restrictive for others. Perhaps others in your family don't understand the emotions you're encountering.
Whatever your circumstances, spending some time talking through the changes with those who'll be affected by your retirement can be helpful. You may not be able to plan for how you'll all be affected, so it may be helpful to have regular check-ins once you have retired to see how everyone's feeling and what's needed.
Loss of identity
Though our jobs don't define who we are, they do reflect our interests and passions, and often get interwoven with our sense of identity.
The majority of us strive to do well in our positions and often look to our jobs to provide respite and a distraction from other areas of our lives. When you take all of this into account, it's no surprise that when we withdraw from the workforce, some feel they have lost a sense of their identity and purpose.
Understanding who you are outside of work is key here. You still have an identity and now may be the perfect time to explore other aspects of that. Your purpose may stay the same or evolve alongside you but, either way, there are other ways besides work to fulfil this.
Retirement isn't the end it used to be considered as, but a new beginning of the life you want to live and a chance to really live your dreams now!
How can I ensure a fulfilling retirement?
If retirement is on the horizon and you're feeling anxious then it may help to start giving this some thought and making a retirement plan. This can help you feel more prepared and less like you're at a loose end when the time to stop work comes.
Creating a new routine is key, factoring in any of the challenges mentioned above and how you can negotiate these. Below are some suggestions of ways you could spend your time whilst introducing structure and routine.
Consider volunteering
Volunteering is an extremely rewarding way to spend time, especially if you want to make new connections and give back to your community.
You'll have the added benefit of life experience as well as a specialist skillset built up during years of employment to bring to the table. There are volunteering positions out there to suit everyone, from befriending schemes or working on environmental projects through to a regular position at a local charity shop. This offers a platform for socialising and meeting new people while being immensely gratifying.
If you're interested in volunteering and would like to find opportunities in your area, visit Direct Gov's volunteering page.
Look into part-time employment
Whether you want a little extra disposable income, or you simply miss the environment and challenges of working life, part-time employment is a great option. A part-time job can provide routine, stability, challenges to keep your mind active and the opportunity to meet new people, all without the responsibility and pressure of a full-time role.
Find a hobby or learn a new skill
Retirement is a fantastic opportunity to start doing all of those things you've wanted to do but never got around to doing before. From travelling the world to taking up ballroom dancing, hobbies are a great way to socialise whilst spending time doing the things you love.
Physical hobbies such as golf, swimming and cycling will help you stay physically active, while creative hobbies such as gardening, photography and arts and crafts will challenge the mind.
Remain socially active
If you live alone or with just your spouse then make the effort to put yourself out there and socialise with others. From organising a weekly supper club with friends to joining a local book club, widening your social circle can really contribute to a happy retirement.
The transition stage, where you are experiencing confusion and chaos and asking for help can feel tough, but is essential.
How can a coach help me plan for retirement?
Preparing yourself for life changes like retirement is one of the best ways to ease the transition, and this is where the expertise of a coach comes into play. Whether it's supporting you with making a retirement plan or helping with ideas of how to spend your time when you stop working, having a little guidance can help.
Coaches can also help you unpick any fears you may have about retiring and prepare you for the change. Working together, you can also create new goals that will help you feel fulfilled and happy in retirement.
Helping you establish a clear vision of what it is you want to do in this new chapter of your life, your coach may begin by asking a series of questions such as:
What are your feelings towards retirement?
How do you want to spend your retirement?
What expectations do you have?
What lifestyle changes would you like to have when you are retired?
The answers you give will help your coach understand how you feel and what you want from retirement at that moment in time. This will form the basis of the framework with which you'll move forward.
Regular coaching sessions in the lead up to your retirement, or during your retirement, could help you to identify any fears or worries you may have so they can be resolved. Coaching can also help you to understand your key motivations, values, skills and interests so you have a clear picture of what you want from your life after retirement.
If you want support in this new chapter, use our tool to find a coach you resonate with.
Would you like to provide feedback on our content?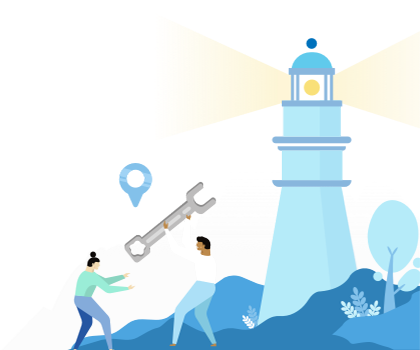 Find a life coach offering Retirement Coaching