Relationships
Had a breakup? Get your zest back!
Spring is round the corner and with it comes new beginnings.
This article is all about the new beginnings after the end of a long-term relationship and bringing a sense of hope to your new beginning.
When a long-term relationship ends there can be an overwhelming sense of loss for the hopes, dreams and the life you imagined. There can be anger, pain, hurt and a sense of wondering 'what if', as well as relief, happiness, and peace, it's a soup of emotions often conflicting ones that can make us feel thoroughly confused and ungrounded.
After a breakup, you can often wonder what's next with life. There can be a sense of feeling like you've lost your identity. Life can feel flat and dull as well as feeling even worse by being surrounded by coupled-up happy people.
This time of change and transition though hard, can also be a time of huge personal self growth and development - "how?" I hear you ask, can breaking up with someone bring about growth? It can and it does, with every end to every not quite right relationship, it is a chance for us to spread our wings and grow into a better version of ourselves.
But how to get hope and direction back into life? Here are a few ways to get you back on track:
Be kind to yourself - Give yourself time to pamper and recover from the loss of the relationship, even if it was you who ended the relationship, within all relationship endings there is sadness for what has gone by. So now is the time for putting yourself first, this can be as simple as cooking nurturing, nourishing meals to being kind with the internal self talk.
Ask yourself - 'What life could I fall in love with, regardless of a partner being there?' often we can get focused on what life would be like with a partner and how the partner is the key to fulfilling our dreams. When actually by focusing on making a life you love - regardless of whether you have a partner - opens up a sense of freedom and takes the weight off of finding someone, as life is fulfilling as it is.
Have a big declutter - Now is the time to get rid of all the things that aren't serving you, or that remind you of your previous relationship(s).
Look around your home - Is it a place of rest and retreat or a place that needs some love? Having a home that is restful and allows a sense of peace, gives us a strong foundation to go out in the world and explore new things in life.
Create a list of all the great things about you - Often our self esteem and confidence can take a battering after a breakup, by creating a list of all the things unique and great about you it helps remind you that you are a catch and have lots of lovely qualities for the right person.
Find a dream you want to fulfill and pull together the list of steps to get you there, then take the first step and focus on it- have a dream board to remind you of your end goal.
Try something new - It doesn't need to be big, it can be as simple as going to the cinema on your own or planning a day trip to a place you've always wanted to visit. This all helps to build up experiences that don't involve your ex and help you start to create new memories.
The aftermath of a relationship is challenging, but believe me, there is always hope and by creating a life you love you are opening yourself up to new possibilities and new adventures that you'd never thought would be possible. This all helps to open us up to the possibility of new love.
Share this article with a friend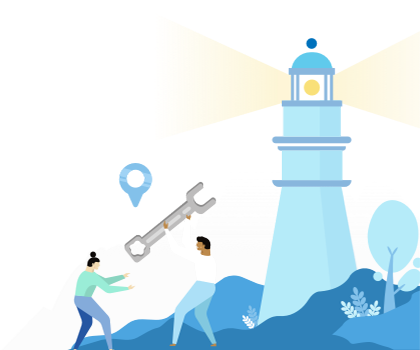 Find a coach dealing with Relationships