Relationships
Christmas cheer or Christmas fear?
Christmas is almost upon us - actually it isn't, it is one twelfth of the year away still, but those lovely retailers would have us believe its next week. You can breathe for a little while longer at least!
For some Christmas can be a struggle, for others it's exciting and festive, but even then it often comes with it's own dose of stress. 
A short burst of coaching can really help at this time of year to clear your mind and prepare for the month ahead. Whether you'd like to enjoy everything without feeling more frazzled than the bacon on top of the turkey by the start of the Queen's speech, or if you'd like to find a bit of space and positive calm to do things your way, just a handful of sessions over the next few weeks could really give you the boost you need.
In the mean time, lets look at a few things that often create tension at Christmas:
Family ties

We are constantly being told that time with family is one of the best things about Christmas and if that is the case for you, that's great. If however you are climbing the walls after an hour of being in the bosom of your family, you might need to take a mental step outside and see what is going on with new eyes. There is nothing like family to fast track us back to an old argument or lead us down a well trodden path of dismay. A mistake we often make is not wanting to think about it until we really have to. The problem then is that the button has probably already been pushed and the old issues are chiming out at full volume.

If you take the time to deal with how you feel about just one or two key things before they arise, you can really head them off at the pass and ensure that you are in the very best place to deal with it. Coaching could help you get rid of some old outdated feelings and allow you to sail through family gatherings in a way you had never thought possible.
Loneliness

Christmas can really highlight a sense of loneliness. We are bombarded with images of people enjoying themselves and if that isn't how we feel, both the build up to it and the event itself can be a sad and lonely time. It may be that you live alone or, even though you have people around, the loss of a loved one can make us feel isolated or upset. It is really important to look at the cause or reason for the loneliness in order to change things. Often a sense of loneliness can go hand in hand with feeling down or unconfident. If we can deal with these things first, we will be in a much better place when Christmas comes to help ourselves. There's plenty of time at the moment to ensure that we are behaving in ways which boost our confidence rather than feeding the worry monster up until Christmas day, to explode in all its misery. Often you'll need a strategy to get through the festive period, whether that is deliberately making plans rather than sitting back and waiting to be asked, or doing something special to remember a loved one in the best way possible, it's all very achievable. Coaching can help you get that strategy together and make sure you are in the best frame of mind that you can be when the big day comes.
Feeling overwhelmed

With the massive barrage of advertising reminding us at every turn that Christmas is on its way, it is easy to feel the pressure. In fact, that is exactly what the marketing campaigns are aiming to do, make us feel pressured into ordering enough food, purchasing the best (and often expensive) gifts, wearing the right outfit, you name it, they are selling it. On the one hand whipping up a frenzy, on the other, feeding on insecurities. Well, you might wish to purchase some of it physically, but what you choose to buy into mentally is entirely up to you. It is important not to slip into old patterns (that idea of "I always leave things until the last minute" for example), we need to recognise them and actually do something different instead.

For those of us that 'don't like' Christmas, that's fine, I don't like bananas but I don't spend much effort trying to avoid them. It is possible to be neutral about something, which can cause a lot less angst than spending your energy hating something. Coaching can help you identify your stress points and old ways of thinking and behave in a new and better way that suits you. This means that we can all enjoy it, whether that's being at the heart of the festivities or getting mentally away from it all, enjoying the relative peace and quiet.
Whatever way you want to approach it, Christmas can be exactly what you want it to be. Own the time and make it yours. If you think you'd like a helping hand to gain some clarity and approach things in the very best way for you, just three sessions with a coach could be enough to make a real change this year. Don't let those advertisers win, it's time to do things your way!
Share this article with a friend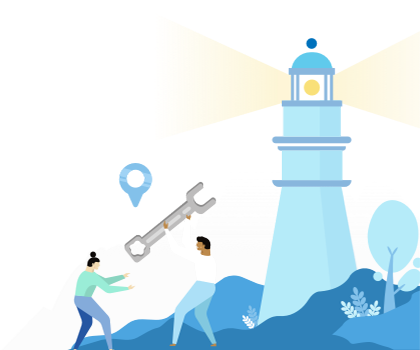 Find a coach dealing with Relationships