Types of coaching
Business coaching
Business coaching looks to help business owners and their teams thrive. Supporting both the working on your business (putting plans and strategies in place) and in your business (the day-to-day work), a business coach can help you move your business forward.
Starting and running a business is a learning experience for everyone. Getting support, guidance and accountability along the way can make all the difference.
Business coaches help their clients explore their strengths, build on their weaknesses and learn new skills to help them excel in their fields. Here we'll take a closer look at the world of business coaching and how it can help.
How can a business coach help me?
A business coach could help you by offering an external, objective and constructive perspective of your situation. Business is a diverse subject and you'll find different coaches specialise in different subjects. Where one might be an expert in public speaking, another might be more accomplished in strategy and management. Before you hire a coach you should make sure they have experience in the subject you wish to address.
Here we look at some reasons you might decide to hire a business coach:
You want to develop your public speaking skills
Whether the thought of speaking in front of others brings you out in a cold sweat or simply want to turn an interesting presentation into an inspiring one - a business coach could help. A coach with a solid background in public speaking could teach you tools and techniques to manage your nerves, make an impact and perform at your best.
You want to improve your communication skills
Communication skills are paramount in business. How do you negotiate a good deal, get colleagues to trust you and impress seniors without them? Good communication skills don't come naturally to all of us, however. Shyness, low self-confidence and feelings of inferiority can hold people back in business. A business coach can help to unpick the root of your communication difficulties, help you navigate self-doubt and help you feel confident and clear as you communicate.
You want to start a new business
Start-up business coaching offers much-needed support, guidance and expertise for new entrepreneurs looking to start a business. Start-ups can be risky with nearly half failing within the first three years. With an experienced coach on board, you'll have guidance and support along the way and any fatal mistakes could be minimised.
Connect with a business coach
You need help managing a team
Managing a team can be incredibly hard work. Firstly, you have to be very perceptive - how do you identify and utilise everybody's strengths? How do you get everyone to work as well as they possibly can together?
Secondly, you have to be confident and seen as a leader. If you appear unconfident and uncertain then you're unlikely to gain the trust and respect of your team. Some coaches specialise in leadership skills, helping you to support the progress of your team and the business.
You need to make key changes and decisions
For businesses to merge, expand, relocate or change in structure, careful decisions are necessary. Often, it can be hard to see your business as a whole, especially if you have an emotional bond with the business. Staying true to your original aims is important, but recognising when changes need to be made is also essential.
As well as supporting you during the transitional period, business coaching aims to offer an unbiased and completely objective outlook. Sometimes a decision is easier to make if an impartial perspective can be considered.
You want to improve your interviewer skills
Interviewing potential employees can be daunting. How do you know how to get the best out of someone? What are the right questions to ask? How do you know if an individual really will fit into your company? A business coach can make the whole process clearer and less nerve-wracking by teaching you practical skills to become an effective interviewer.
You need help with setting boundaries and your work/life balance
It's easy to get carried away at work, especially if a tough project demands lots of time and effort. If you're finding it difficult to find a healthy balance between work and home life, then a business coach could help. By prioritising tasks, implementing time-frames and developing time-management skills, you could soon find you have time to give your family, friends, hobbies and work the attention they're due.
Learn more about how to achieve a good work/life balance.
You need motivation
The problem with motivation is that it can be short-lived. We might wake up on Monday raring to go and get started on new projects, but by Wednesday that enthusiasm can begin to wane. For new entrepreneurs, having the motivation to keep going even when things start to go wrong can be incredibly difficult. Business coaches can help motivate you to keep going by introducing short-term goals and encouraging you to see the daily successes you might otherwise have dismissed as unimportant.
A coach can also teach you ways to motivate yourself, so when things become difficult, you can find the strength to get up, get out and get going with the day.
Feeling stuck in my creative business
How to tackle self-doubt
How long does business coaching take?
Different coaches practice different methods, so the number of sessions needed will vary from coach to coach. The number of sessions you have will also depend on what you're seeking help with.
Generally, though, business coaches work with their clients from between six to 18 months. The sessions end when all the goals have been reached, or whenever the client wishes. Coaches aim to work at their client's pace and shouldn't rush any decisions, or take longer than necessary working on a project.
How do I know which coach to choose?
It is essential to have a good rapport with your business coach - after all, you will be working with them closely and taking on board their expertise. The best way to know if a business coach is right for you is to look at their experience, see if their values align with yours, meet with them and trust your instincts. If you have any doubts about the intentions, integrity, or values of the coach you choose, then don't hesitate to choose another.
How much does business coaching cost?
The price you can expect to pay depends on a number of factors, including:
Location of your business - if your business is located in the centre of a city, coaching fees may be higher.

The complexity of your needs - if you're hiring a coach to come in and help you re-organise your multinational corporation, it's going to cost you more than needing a short session to go through some presentation skills.

Experience of a coach - if you're looking to hire a world-famous coach with expertise coaching the top-dogs in business, it's likely that it'll come with a much bigger price tag.

The number of clients - group coaching is likely to be cheaper than one-to-one coaching.
Usually, your introductory consultation comes free of charge. This is a short conversation for you to discuss your needs, goals and get to know the coach and their way of working. And take your time choosing your coach, after all, it's for the benefit of your career, your business and you. There is no rush to achieving your goals - the fact you're seeking support is something to be proud of and a huge step in the right direction.
Related topics
Would you like to provide feedback on our content?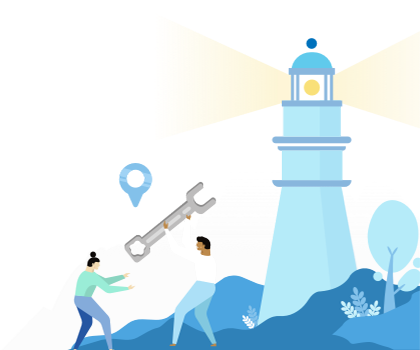 Find a life coach offering Business Coaching