Career coaching
Coach spotlight: Mark Anderson
I'm married with four teenage children, so that keeps me busy! We live on the south coast of England in a small town called Worthing and it's lovely living by the sea. Originally, I'm from south London and I still call London my home even though I've lived away from there for over 25 years. My parents came to London from Jamaica in the late 50s and I'm very proud of my Caribbean roots.
Hi Mark! Can you start by telling us a little about yourself?
I've been a career coach for adults for 10 years but I've also been providing career advice and guidance for young people in schools and colleges for the past 20 years.
I'm heavily involved in a local church where I often play saxophone in the worship band. I love sport, especially football and I'm a huge Manchester United fan, like my dad was when he arrived in the UK.
What led you to the coaching industry?
When I was employed as a careers adviser, I went on a short introduction to coaching course for six days. I loved the principles of coaching and the approaches that I was introduced to. I loved the fact that it focuses on the individual in a holistic way and felt it was the missing skill in my toolbox. This prompted me to sign up for a coaching diploma and the rest, as they say, is history.
You mentioned that you work with young people, can you tell us more about what this involves?
I love working with young people and discussing their hopes and dreams (or lack of!) with them at the beginning of their career journey. I spend three to four days a week going into a range of schools across Sussex but also, in this new world we live in now, some of my work is from home by video call. This means that I've had the flexibility to work with schools across London and the south east.
I conduct one-to-one guidance sessions with students who are going through a transition, for example taking GCSEs or A levels, helping them to be aware of their options and make good decisions about their future. My work may also involve running small group sessions, attending parents evenings or giving an assembly talk. In addition to having a knowledge of the options available to them, I am able to use my coaching skills to help them move from where they are to where they want to be.
What would you say is the first step someone should take if they're unhappy in their career?
I think the first step is to talk to someone. This could be a colleague, friend or relative. The main thing is that it needs to be someone who you can be open and honest with. A simple conversation can help you to gain clarity and help you to decide what the next best step is.
It sounds simple, but many people are afraid to express concerns about their career because they've invested so much time and money into following a particular path and they may feel they are letting themselves or other people down if they feel it's not right for them.
What should someone expect from a coaching session with you?
They should expect us to start by taking a step back and delving into what makes them tick. We look at an individual's values, personality style, skills, experiences and passions because understanding oneself is vital before we start to look at possible options. I ask lots of questions and, at the end of each session, the individual will have devised a clear action plan for their next steps.
There will also be interesting and fun tasks to complete in between sessions, all with the aim of helping an individual to understand who they are, what they want and how to get it.
What is one thing you wish more people knew about coaching?
Coaching results are down to the individual rather than the coach. You see, coaching isn't about telling people what they should do. Yes, I may have specific knowledge and expertise in careers, but coaching is about asking insightful questions to help an individual to identify their own evaluated solutions. This is far more empowering. Sorry, I think there's more than one thing there!
Finally, where can our readers find out more about you?
They can find out more about me on my Life Coach Directory profile and at kickstartcareers.co.uk.
Share this article with a friend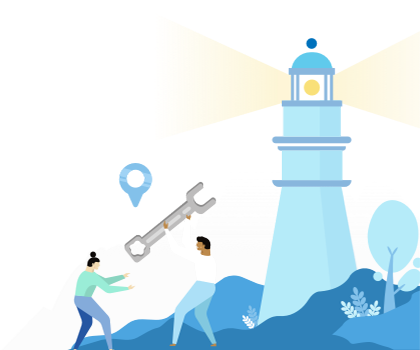 Find a coach dealing with Career coaching