Coaching A-Z
Youth coaching
Youth coaching is designed to encourage personal development in young people while providing guidance for their future.
Sometimes young people can feel like they're stuck on a never-ending rollercoaster. The expectations they have for themselves, as well as the pressures of fitting in, growing up and planning a future, can make it hard for them to cope.
Youth coaching can help young people develop life skills and learn how to manage some of the stresses that come along the way. This can include:
building confidence
setting and achieving goals
managing stress
discussing difficult issues
As a parent, you probably worry about your teenage child. You may wonder if they're happy and hope they're doing well at school. It can be difficult as a parent as, sometimes, despite your worry, teenagers simply do not want to discuss their personal lives. After all, they are trying to break free and grow up, while a part of you likely wants to hold on.
If you want your child to receive extra support, one solution can be to hire a youth coach. Youth coaches do not aim to stand in as parents, teachers or friends. They are there to offer impartial, trustworthy support without any judgement. A youth coach can give a young person the chance to vent freely and confidentially about anything they want. This may include school and family life, friends or anything else that happens to be on their mind.
Youth coaches who can help
---
Why hire a youth coach?
While the adventure of growing up can be a wonderful and exciting time, young people, as well as adults, can experience difficulties in life.
The teenage years can be a strange and difficult time for everyone involved. During this time, the family dynamic can change dramatically. Teenagers begin to fight for their independence and parents fight to maintain control.
Every young person can respond to difficulty in life differently. Where one child may express their thoughts and feelings, another may act out. A young person going through stress may repress their emotions; their behaviour may start to change as they may not feel they have anyone to talk to.
When going through these changes, it is important to let your child know you are there for support. However, they may not feel confident enough to discuss their issues with you. This is where a youth coach can help – they are an impartial source of support who can listen and understand the challenges your child is facing.
A youth coach can be hired to:
help troubled teenagers get back on track

encourage a better work ethic

help young people deal with difficult or embarrassing issues

discover potential and set goals to reach it

help improve the family dynamic
---
Youth coaching benefits
Coaching for young people can be a useful solution when they are experiencing difficulties. It is normal for both parent and child to feel overwhelmed during this time of growth and learning. There are a lot of changes happening and many "big decisions" that need to be faced.
Benefits for teenagers
During any transitional point in our lives, it can be easy to lose a sense of who we are, what we are worth and where we are heading.
The transition between childhood and adulthood is fuelled by hormone imbalances, mood swings, heartbreak and bewildering bodily changes. All of these make everyday problems all the more scary and taxing. For young people who are feeling overwhelmed and under a lot of pressure, a youth coach can give them the chance to recognise and voice their worries. With a youth coach, the teenager can discover what is most important to them, what they really want to do and where they want to be.
There are many things a young person feels they need to know and achieve by the time they are leaving school. You may hear your child say, "Everyone expects me to..." or "I should do this..." rather than "I want to...". This stage of life can be a balancing act, young people are learning who they are, as well as trying to make friends, family and teachers happy.
Talking with a youth coach can help a young person say, "I really want to do this" confidently, proudly and without guilt.
Young people who visit a youth coach can benefit in the following ways:
They get the opportunity to talk about difficult subjects, such as bullying and relationships.
They are encouraged to see the world from a fresh perspective.
They can begin to set goals for self-improvement.
They learn to handle and manage emotions.
They get the support of an objective and non-judgemental mentor.
They learn to build confidence and social skills.
They will leave with a new sense of motivation and a boost of inspiration.
A youth coach will work with them to identify their needs and discuss their concerns. They will act as the support beside them while they jump the hurdles toward a stable future. While some will need a hand held throughout the journey, others may only need to be pointed in the right direction.
Benefits for parents
Youth coaching can also have a great many benefits from the perspective of a parent. While you'll always want to be there for your children, sometimes, the best thing you can do is accept that in some situations, it simply can't be done. The fact is that some teenagers believe certain parts of their lives need to be secret and cannot be shared with their parents.
We know this can be difficult to accept. Time goes quickly and suddenly your small, innocent child is grown up and wants to discover the world. You can't control the things they may encounter and you may know that part of your role as a parent is to stand back and let them learn on their own. What you can do as a parent is to ensure there are enough measures put in place to give them the best chance possible.
How can your teenager enrolling in coaching sessions benefit you as a parent?
A youth coach can approach any subjects your child feels unable to talk about with you, such as sexuality, body-image issues and sex. Even though you may not be able to help them personally, you can rest easy knowing they have someone to talk to.
A youth coach will help your child develop mature ways to deal with conflict, stress and anger, which could potentially make family life easier.
Coaching can help your child to better understand the emotions they are experiencing and how to manage them. When a child appears to lash out or react aggressively, they may be battling feelings of worry or fear. Youth coaching helps young people understand and control their confused emotions, encouraging an easier parent-child relationship.
---
What to expect in a youth coaching session
It is important to first discuss with your child their options and find out if they would like to consider working with a youth coach. If your child agrees, the next step is to find a youth coach that both you and your teenager trust and feel confident with. The coach is there to help and it's important that your child builds a good rapport with the professional.
After attending an initial meeting, your teenager will be invited to attend a series of sessions. During the sessions, the youth coach will ask a selection of questions to get an idea of where any problems lie, establish what kind of attitudes and values your child holds and work out what actions are needed for them to move forward.
Child safety and protection
As a parent, you will want to be sure that the youth coach you and your teenager choose holds the relevant experience, training and insurance. All youth coaches should be DBS checked (previously known as CRB) to ensure they do not have a criminal record.
---
Youth coaching methods
Every youth coach will have their own specialised way of working. However, some common youth coaching methods include:
Journaling – Sometimes writing things down helps people express the feelings they find difficult to put into words. A youth coach might encourage clients to get into the habit of journaling their thoughts, feelings and worries instead of holding them in. A youth coach may also suggest sketching.
Interviewing – It sounds scary but, actually, it is just an opportunity for the young person to talk and the coach to get as much information as possible. Many youth coaches will ask carefully-phrased questions designed to get the client talking. The coach will consider the young person's responses and body language to build a strong relationship and develop a richer understanding of the problem.
Games and activities – Youth coaches may use light-hearted activities and exercises to build a strong, trusting relationship with the client. This method is often used to allow the teenager to express their concerns about subjects they find too difficult to discuss during the interview method.
Youth coaches may offer face-to-face sessions, telephone coaching or online coaching.
The main purpose of a youth coach is to give the young person the confidence to realise their potential. Through achieving this, the two will work together to devise strategies to achieve their ambitions.
---
Frequently asked questions (FAQs)
What does a youth coach do?
A youth coach can help with many different things. Typically, youth coaching aims to help encourage personal development in young people (usually teens or young adults, but also children) while also providing guidance for their future. With the help of a youth coach, young people can work towards developing life skills, increasing confidence, learning how to set, manage and achieve goals, as well as how to talk about difficult or issues.
What is the role of a youth coach?
A youth coach provides guidance and mentorship to young people. Rather than giving them a set answer or single 'correct' way of doing things, part of their role is to guide young people towards figuring out their own solutions, learning how to tackle life challenges, and setting their own goals and milestones to help them grow, achieve, and succeed.
What is adolescent coaching?
Adolescent coaching or teen coaching are two other names often used interchangeably with youth coaching or youth mentoring. Aiming to challenge and inspire young people to discover their own potential and continue to grow, an adolescent coach may help adolescents learn how to build their self-esteem, improve their communication skills, work on goal setting, or identify areas in which they are particularly keen to continue to grow or study.
Related topics
Would you like to provide feedback on our content?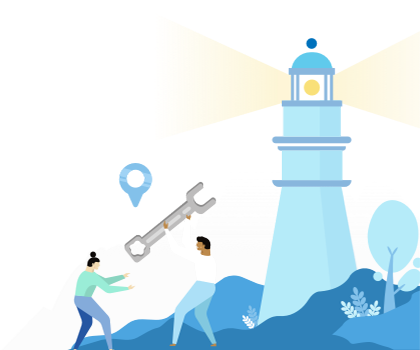 Find a life coach offering Youth Coaching