Career coaching
How to write fantastic content and get more clients
Perhaps one of the easiest ways to acquire new clients, in any industry, is through online tools and resources, such as a website or blog. Creating content that not only attracts and engages new clients but also improves knowledge, is one way of ensuring customer loyalty.
But, what makes your content so different?
Well, coaching is an industry that, by the very nature of the work, means taking a special interest in your clients; their business, personal projects or changes that occur in their lives. It's about how you harness this, to separate your content from the competition.
In this article, we'll explain the key tips you can follow to write prolific content – and to help you generate new coaching clients.
1. Focus on quality
Research has proven that clients are more attracted to valuable and digestible content rather than meaningless infographics and texts. To achieve this, quality is key to generate leads. Marketing and promotion techniques are salient to communicate the quality of the content to the clients.
According to Kimberly Mueller, Head of Content Marketing at SolidEssay, the idea of quality depends on how conversant the writer is with the subject at hand; that is, clients, require a variation of answers related to their questions.
For example, some may find brief and concise content quite reassuring while others prefer long and detailed posts. In both instances, the content addresses the customer's needs. Quality of content generates traffic to a website since it creates a relationship with clients, who in turn share this content across various platforms.
2. Client knowledge
Before writing content, it is good to determine your preferred client base. To attract clients, especially for coaches, information that highlights common issues and how to address them can manage client expectations.
Whether you specialise in health and lifestyle, business, career, relationships (or anything else in between!), make sure you play to your strengths. Undertaking these niches is one way of acquiring the appropriate target clients. As argued by Austin Cassidy, CMO at ConfidentWriters, "The trick is to know your audience and match your content to their interest."
3. Content curation
Curating relevant content from relevant sources is one way of writing fantastic content. Interacting with the audience at a personal level helps to acquire the necessary information needed to create content. Engaging clients, offering them personalised experiences forges trust and consequently leads to generating data.
Content creation can also give other authors the opportunity to share your content, hence creating a larger network for interaction. It becomes a conventional marketing tool for content creators because it promotes information growth and provides consistent clarity to consumers on the related subject.
4. Update information regularly
Creating and editing content is one of the crucial jobs of any content creator. Advances in technology have allowed content writers to post frequently or at scheduled times (in the case of blogs), so as to keep in tune with prospective clients. Providing new and trending information related to life experiences and coaching expertise is one way of keeping clients up to date.
By regularly flexing the writing muscles, trust is created. Conscientiousness and determination communicate the passion and inspiration of the writer. The content should be engaging and provocative to the client to make them look forward to any new and original content that the writer has in store.
Remember, above all, creating original and engaging content that is valuable to the client is the paramount ingredient you attract the right clients for you.
Share this article with a friend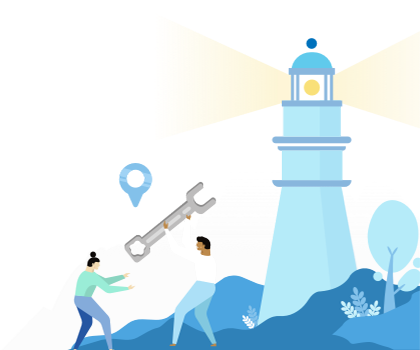 Find a coach dealing with Career coaching