Coaching A-Z
Health coaching
Living a healthy, happy life is something many of us want to achieve, but what does it mean to live healthily? Generally, it refers to the practices we use and the choices we make to improve and support our good health. If a person lives a healthy lifestyle, they may actively follow a balanced diet, exercise regularly and care for their mental and physical well-being.
With the growing health and wellness industry, it's now very easy to find information on and offline, but much of this is conflicting. While many people will be able to make healthy choices and maintain a healthy life on their own, others need some guidance.
Food and health are always in the media and many of us will lack understanding - a professional health coach can help you understand what it means to live a healthy lifestyle, and guide you through the changes you want to make.
What is a health coach?
While most health coaches are not qualified doctors, they can often supply you with the motivation and support required to live a healthy life. Health coaches are supportive mentors, who work with you to help you feel your best, through food and lifestyle change.
Health coaching is a development of life coaching, so a health coach will often also be able to support you with other issues associated with healthy living, such as weight management, career development, relationship issues and stress management.
Health coaching differs from personal training and counselling, by promoting you as the expert in the partnership. This means focusing on improving your quality of life, rather than addressing an emotional or physical problem. A health coach will typically refrain from giving advice, prescribing or diagnosing an issue and instead use their expertise to devise an action plan and provide you with the tools to achieve your goals.
What does it mean to live a healthy lifestyle?
Healthy living is essentially making healthy choices in your daily life. When you think of behaviours that put your health at risk, you will typically think of alcohol and substance abuse. Yet it's also the seemingly mundane habits, like an unbalanced diet, lack of exercise and sleep that are just as harmful.
While both sets of behaviours are detrimental to your health, it's the everyday habits that can be dangerous in the long term and lead to health problems. There are some lifestyle choices you can make, which when they become habits, appear easy and have a positive impact on your daily life, including:
following a balanced diet
drinking plenty of water
exercising regularly
maintaining a good sleep schedule
socialising and nurturing positive relationships
having a good work/life balance
practising self-care
While this can seem obvious, making these changes and knowing when to ask for help can be daunting. We understand how important it is to feel comfortable on your journey, so we're here to help. Visit our not sure where to start page for more information.
Stress management
Stress occurs when you feel too much emotional or mental pressure and cannot cope. While it is a healthy part of life and can motivate us to try new things and challenge ourselves, it can also be inhibiting. We all deal with stressful situations differently, and not all of us will be able to manage stress as well as others. Because of this, it's important to know when to slow down and when to seek help.
We all live very busy lives and stress can be caused by many situations, from leading a presentation at work, to dealing with money problems and relationship issues. When stress builds, it can have a negative effect on both physical and mental health. Work-related stress, for example, may stem from having too much work and too little time, a poor work/life balance or in-office bullying. If unmanaged, it can leave you worrying outside of work, feeling unmotivated, lacking productivity and even become unwell.
A health coach can support you with stress management techniques, with the aim of creating a sense of peace and knowing when something is getting too much. They may be able to support you through a career change, help navigate challenges or simply aid with motivation and understanding good work/life balance.
Self-help techniques
Sometimes you wake up wanting a lifestyle overhaul, or something may have triggered the need for change, such as sudden illness. Whatever the reason, remember that you don't have to go it alone - help is available. Saying this, there are some steps you can take to address these issues and join the path to a healthy lifestyle.
Eat a balanced diet
Making healthy choices and eating the right foods is vital in managing your health. A balanced diet is important and seems easy, but there is so much conflicting information available. The wellness industry continues to grow, but with that comes a lot of dietary contradictions.
If you're looking to change your eating habits, it's important you seek advice from a qualified nutrition professional. They can help you know what to eat and what your body needs to function. The key thing to remember is everybody is unique and all of us require different things.
A health coach can help you stay on track and motivated. They can keep track of your eating habits and hold you accountable, as well as push you to try new things.
Move your body
We're very good at starting new habits, but sticking to them is where many of us fall. A health coach can help you stick to your plan, or even encourage you to try new things. If you hate running, stop forcing yourself to do it and instead find a class you love. The benefits of exercise on the body are endless, so now is the best time to start. If you feel you don't have the time or don't know where to start, a health coach can support you and work with you to schedule your workouts into your week. You'll be surprised at how much time you have!
Sleep well
Sleep plays an integral role in your well-being and following a healthy regime can affect physical and mental health, and improve quality of life. We understand that life can get in the way, and sometimes losing a few hours is inevitable but it's important to try and keep a healthy sleep schedule.
Ensure you're getting 7 to 8 hours of sleep each night. Try and avoid screens (computer, television and phone) an hour before getting into bed and encourage sleep by relaxing in the evenings. Set aside time to rest, have a warm bath and read, this will prepare your mind and body for the night ahead. Lack of sleep can lead to a number of short and long-term mental and physical health problems. It's a common issue, but sleep is a necessity and neglecting it is just as harmful as not eating enough. If you're suffering from sleep problems, such as insomnia, despite changing your habits, speak to your doctor.
Practise self-care
Our mental well-being is often overlooked when on the topic of a healthy lifestyle. We focus on our physical health and appearance, but mental health is just as important and shouldn't be forgotten.
As busy as we all are, try to schedule time in the week to focus on you. Whether this is drawing, going for a walk or watching your favourite film - make sure you do what you love. Many of us will find this difficult and even feel guilty for spending time alone. But it's important to be selfish every now and then. A health coach can assist you with this, helping you understand that it's OK to say no and focus on yourself.
Related topics
Would you like to provide feedback on our content?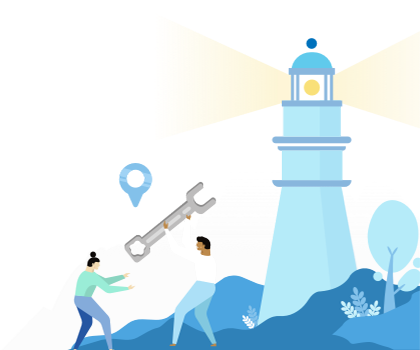 Find a life coach offering health coaching