Relationships
Show your love this Valentine's Day
With Valentine's Day just around the corner, we picture the commerce industry rubbing its hands gleefully. Each year, we tell ourselves "this year will be different" and we won't partake in the commercial hype. But, somehow we still end up running out to the shops, or browsing online through the recommended 'gift ideas for your loved one'.
If you feel like you're missing a trick, and wonder if you could show your love in a more thoughtful, considered way (but ensure you still end up in their 'good books'), here are five alternative ways to show your love for someone on Valentine's day.
1. Give them a sentimental gift
Get your favourite couple selfie printed on a canvas, or print it yourself and put it in a simple frame. Having happy memories visible around the house all year-round is a sure way to remind them just how much you love them.
Mixtapes might be a thing of days gone by, but we can still achieve the same level of sentiment. Make a playlist of their favourite songs, or songs that remind you of them, and listen to it together. We can be romantic, even in the modern day.
2. Explore other cultures
Try broadening your horizons together, and educate yourselves about other countries and the ways they show love. There are some fascinating ways that Valentine's Day is celebrated around the world. So, show your love in a different way this year, and learn something at the same time. Who knows, you might feel inspired enough to book a romantic trip away together – to explore a culture you haven't experienced yet.
3. Have a group date
If you're not into Valentine's Day, but don't want your loved one to feel as though they're missing out, why not invite other friends to go on a group date with you? You'll have fun, your significant other will feel special, and it's a good excuse to have a get-together!
If you're single, invite your other single friends around and do something fun together. Throw an alternative Valentine's party, eat your favourite foods, watch your favourite movies – indulge in your friendships and make the most of singledom!
4. Volunteer to help people that need some love
Valentine's Day can be awfully lonely if you're without someone to share it with, particularly if that's someone in a vulnerable or less-privileged position. Why not consider volunteering, or doing something good for other people? You could donate your time, money, or something you've made to a good cause – it'll make you feel good, and help you to share the love.
5. Celebrate on a different day
If it's the hustle and bustle of the restaurants that have got you heaving a sigh over Valentine's Day, why not celebrate on another night? Fancy, romantic set menus can be pricey – and, sometimes, it's not even food you would choose to eat. Why not save your celebration for another day and go to your favourite place to eat – when it's less crowded, and special for the two of you.
Let us know how you celebrate Valentine's Day in the comments below!
Share this article with a friend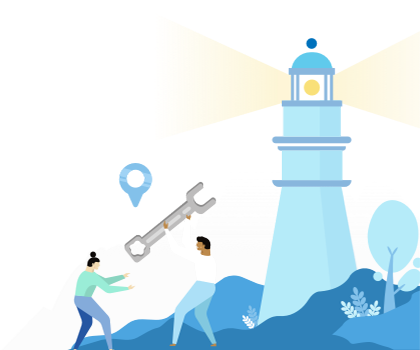 Find a coach dealing with Relationships