Confidence
The importance of small talk
Many of us have grown to dread small talk and even avoid it at all costs. Talking about the weather with a stranger can be slightly awkward, let's be honest – but have you ever thought about where this small talk could lead? Take a look at these benefits of small talk:
It can help you make a good first impression
Small talk helps us read the atmosphere of the environment we're in. When we're meeting someone influential for the first time it helps us to test out different things (for example the person's humour), enabling us to understand them better and make a more positive first impression. The next time you meet someone for the fits time, think about breaking the ice with a little intentional small talk. 
It can enhance your career
Striking up small talk with someone you don't know can lead to great things in your career. Chatting about more mundane subjects could lead to you discussing your work or aspirations. In some cases the person you're speaking to may have useful connections to push you further in your career. Remember, it's not about what you know… it's about who you know!
It can lead to a lasting relationship
All relationships start somewhere, whether they're platonic or romantic. Making small talk with someone new is just another way of meeting people and widening those friendship circles. Start with a light chat and see where it takes you.
How to make small talk
Now you know why small talk is so important, here are some tips for chatting to strangers:
Break the ice – preferably with something relatable. Discussing the weather may be stereotypical but it works! Alternatively, lead with a compliment – a quick question about where they got their watch from could spark a conversation.
Remember to introduce yourself – when you're making small talk it's easy to forget common courtesies, so be sure to introduce yourself if a conversation develops.
Keep building – listen to what they have to say and keep a mental note of any interesting facts about them. If the conversation lulls, draw on these facts to ask further questions.
Exchange contact info – if you connected to this person, don't let the conversation go to waste. Offer your number, email or business card and tell them it was a pleasure meeting them.
Building the confidence to start conversations with strangers can be hard for anyone, no matter what the potential benefits are. To build confidence in all areas of your life, consider hiring a life coach. To find out more, please see our confidence page.
Share this article with a friend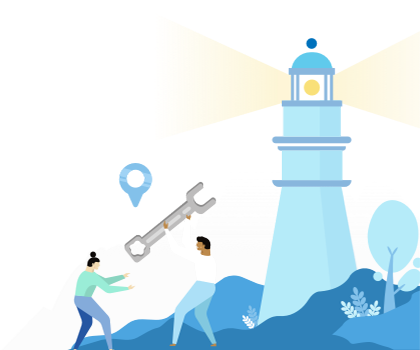 Find a coach dealing with Confidence