Personal development
How to get over those post-holiday blues
Tackle low moods after your holiday in five easy steps.
So you've spent a week or two lazing in the sun, exploring new cultures and eating out every night, and while you had a fantastic time – the holiday feels like a distant memory when you return to work and your daily routine.
For many of us, coming home from a holiday can make us feel a little down when we should be feeling relaxed and rejuvenated. So how do you ditch the post-holiday blues and make the most of your return to reality?
1. Let yourself feel bad
After all, it's only natural. The key is to set yourself a time limit and not to spend weeks wallowing. Give yourself 24 hours to feel bad and then pick yourself up and move on.
2. Find new things to look forward to
For some people a sure fire way to banish the post-holiday blues is to book another holiday, but it needn't be as extreme or expensive as that. Simply find yourself something else to get excited about – plan a weekend away, scout out local food/music festivals, throw a dinner party, anything to get that diary filled up with things to look forward to.
3. Find happiness in every day
While your everyday routine may not compare with your latest holiday, there are plenty of small things you can find to smile about in life. Maybe the first sip of your favourite coffee brings a smile to your face, or perhaps it's being able to sit in the sun on your lunch break – whatever it is that makes you happy throughout the day make sure you cherish it.
4. Assess your goals
Breaks such as holidays often give us space and time to think and reassess our goals. When you get home, write yourself a to-do list of steps needed to achieve these goals and start afresh.
5. Make your working environment a nice place to be
If you're returning from holiday to a dull and depressing workspace, you're bound to feel low and unmotivated. Take this opportunity to spruce up your desk and make it somewhere you want to be. Put up some uplifting pictures, get yourself a potted plant or simply change your computer background for a quick and easy refresh.
For many people, consulting a life coach is a great way of staying motivated and positive. For more information on how they could help and to find a life coach near you, please see our Motivation and Energy pages.
View and comment on the original Yahoo article.
Share this article with a friend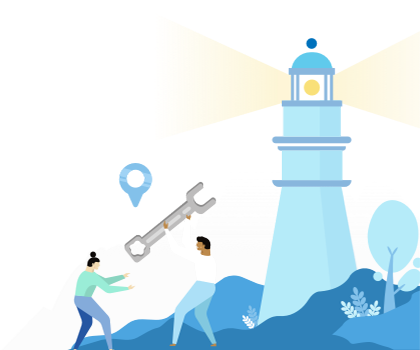 Find a coach dealing with Personal development