Career coaching
Working from home: rising to the challenge
Do you find it difficult to work from home? How organised are you? How well can you concentrate? And what about the social isolation away from your colleagues?
People choose employment over self-employment for many reasons; job security, being part of a team, the prospect of promotion, having somewhere to go in the morning away from their own environment and overall, having a structure to each day.
Now all this has gone, unless you are a key worker or otherwise and are continuing to go into work. Here are some tips to help you get the best from remote working:
Set up your environment
Everything has been decanted from your office and nothing is where it was, and you find yourself needing to create a working space:
Create a pleasant workspace for yourself, with natural light if you have it or sufficient electric lighting over your desk.
Ensure everything you need is close by so you don't have to go between rooms and you have space for confidential items.
If there are others at home whilst you're working, make them aware this is your workspace and you'll need quiet to be able to get on. This is made more difficult, of course, if you have young children – try using headphones to cut out the noise.
Make it comfortable, a place you'll enjoy working – add a plant or photos if you choose.
Give your day a structure
It helps to have a framework, for example:
A time to get up and get ready as if you're going out to work.
Early morning patterns such as get up, breakfast, organise with the family/others & get ready by 9 am.
Planned breaks for morning coffee, lunch and in the afternoon.
A fixed time to speak to your manager/members of staff.
Times to speak to customers/clients/suppliers.
A time to sign off and finish your working day.
Go for your goals
It's vital to keep your motivation going when you're working away from your manager and colleagues:
Make a list of your short-term, medium-term and long-term goals and an achievement date for each.
Be clear about your goals for the week ahead and where applicable discuss them with your manager.
Set clear, manageable goals for each day.
List all the tasks to achieve each goal.
Schedule in when you'll do the tasks to achieve these goals.
Be a top time manager
Each morning check your emails and messages and update your to-do list accordingly.
Estimate how long each task will take you.
Organise your day so that you do your priorities in the morning.
The end of each day is the time to make a to-do list for the next day.
Use a year planner to plan your medium and long term goals.
Keep connected
Now that you're working away from your manager/colleagues/team, it's vital to keep connecting and have regular interactions throughout the day. These include:
Ideally a daily check-in first thing in the morning with the team - your manager/staff and colleagues - to forward plan for the day and share information and ideas.
Some regular, scheduled meetings and times to talk by phone or video.
Unscheduled interactions such as seeking advice or help or giving it, responding to requests and providing information.
Coffee chats with colleagues, a break in the morning and afternoon.
A daily check out at the end of the day to update colleagues and share information.
These also enhance the structure of the day.
Summing up
Creating and maintaining patterns and routines is key to the success of working at home. It also requires being assertive with yourself, and with others, along with excellent time management. We will all need to adapt to and create ways to enjoy this new way of working for some time to come.

If you need some help combining home and work life, consider speaking to a professional life coach for support. Many therapists offer online and telephone appointments and can work with you remotely to help you manage these changes.
Share this article with a friend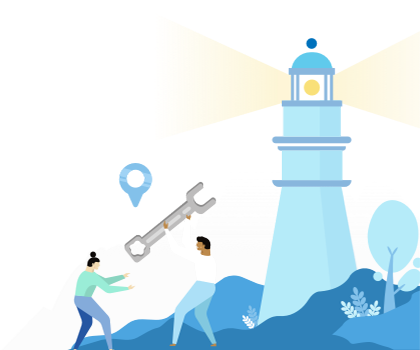 Find a coach dealing with Career coaching