Career coaching
What is burnout?
I've probably read in excess of 20 articles relating to burnout and each time I get a different answer.
It does appear that burnout was first recognised as a problem in 1974 by Herbert Freudenberger, a German-American Psychologist in a psychology-related journal titled 'Burnout'.
He shone the spotlight on the workplace, which highlighted the archaic practice of businesses, which lead to extreme stress, mental illness and in some cases, suicide.
Burnout in the workplace
Many businesses are now understanding that there is a problem with burnout and are changing working hours and introducing employee benefits. But for many, simply offering staff perks such as free coffee and yoga is not the answer. This is because it can become part of the office culture that glorifies 12 hour working days, and an expectation to answer emails and messages at anti-social hours and on weekends.
According to a UK wide survey in 2018 by the Mental Health Foundation, almost three-quarters of more than 4,500 adults surveyed - 74% had, at some point over that year, felt so stressed they were "overwhelmed or unable to cope".
I consider that I have experienced burnout twice during my working career to date, which is why I now work for myself.
In 2013, I was a Lawyer with a young family at home. I was supposed to be on a flexible working contract, but my Line Manager wasn't empathetic to working mums and didn't feel it was fair on the rest of the team to delegate my work to them on the day I was out of the office. As a result, I found myself working 12 hour days, several days a week, just to catch up. I would work through my lunch breaks, because if I dared to take one I would get that devil stare from my Line Manager from across the room. It wasn't long before my performance started to suffer and my Line Manager had great pleasure in telling me this.
Despite having worked for the company for 14 years and having a very good reputation there, I soon lost this, felt useless, and it wasn't long before I made a simple human mistake - I sent an email to the wrong client. Even though there was nothing confidential attached to the email, I had breached data protection. I was frog-marched out of the building, suspended on full pay for over a week while a full investigation took place.
During my suspension, the stress became so bad because I was unable to sleep, unable to eat, I hit the bottle, I stopped exercising (which I loved usually), and I shut myself away. I convinced myself that I was useless and I was going to lose my job, and that if I did I had thrown my whole life away because I'd been a failure.
At the disciplinary hearing, I was given a final written warning, but my Line Manager made it clear to me that 'we are not humans, we are robots'. I've never forgotten that statement because from that day on I started to have panic attacks, but I couldn't tell anyone, because I felt ridiculous at the time and didn't know what was happening to me. I was so scared of making another mistake that I ended up collapsing and being rushed to hospital.
I was unable to return to my job due to the stress, and even worse, I couldn't even go near the centre of Bristol for another 3 years without having some form of anxiety attack. I had to get a job closer to home for far less pay, but in hindsight, this really didn't matter, because in time I found me again and everyone around me appreciated this too. It was clear that I had suffered a breakdown.
In 2016 I was headhunted for a fantastic job back in the centre of Bristol. By now I felt strong enough through the self-care methods I had taught myself to accept the position and quite enjoyed the job for the first 9 months. I even claimed a prize of Employee of the Quarter in the first 3 months of my employment, which boosted my self-esteem.
To help with my anxiety of going into Bristol I would cycle to work every day, but in 2017 I suffered a serious cycling accident, which left me with a 20% chance of survival. I had to take around 6 months off work due to my physical injuries. When I returned, the process of burnout started again.


I was constantly being asked when I would be fully better and back to full speed. All of my work needed to be checked and was criticised every day; there was a complete lack of empathy and understanding of the injuries I had sustained. This increased pressure to get physically better from my extreme injuries made my panic attacks return and had an impact on my sleeping, eating and general mental health.
The business made it their pledge to support employees who were struggling with any form of mental health. However, as soon as I was diagnosed with episodic depression as a result of the trauma I had suffered and the stress at work, I was told I was too much of a risk for the business and basically told to leave.
Since leaving I have made it my mission to tackle burnout and work with both individuals and businesses to fix this.
How do I know if I'm approaching burnout?
How can you pause and do something about it before burnout sets in? Consider these questions:
Has your mood changed?
Have you noticed a change in your eating or drinking habits? Are you drinking more caffeine?
Have you stopped exercising?
Is your sleep affected?
Are you drinking more alcohol?
Has your social life been affected?
Are you working longer hours - may be taking your work home?
Are you working into your personal time?
Do you have a to-do list as long as both arms?
Is work always on your mind?
If you have answered 'yes' to at least two of these questions, this might be early signs of burnout.
What to do?
Don't be hard on yourself - there is no one right way to prevent burnout. You have to develop a list of strategies and try them out before you work out what is best for you and your lifestyle.
Admitting or accepting that you're experiencing burnout is not a sign of weakness. It's also not an excuse. What can be done to help prevent burnout is self-care. Self-care is often deemed as selfish because it can mean putting yourself first, which most of us are not great at doing. Do something for you every day; even if it's just 10 minutes and have a break from the screen, especially at lunchtime.
Both individuals and businesses play their part in preventing burnout.
Businesses need to be able to respond proactively to the needs of their employees, systems and structures that are contributing to burnout in the first place. When employees are more focused, engaged and have more confidence, they will have more mental and emotional space to look after themselves.
Employees should have goals. They should consider doing more of something, less of something, start something and stop something. As an individual you have control. The greatest thing we have control over in the world is ourselves.
A crucial tip to prevent physical and emotional burnout is prioritising healthy eating, exercise and better sleeping habits. It is possible to fit exercise into your daily working routine. You don't have to go to the gym to be active.
Set boundaries at work and learn to say 'no'. You can't do everything, but you can also say 'yes' to the things you want to do.
The important thing is to get support when you are feeling overwhelmed or stressed. Employees need to feel comfortable that they can talk to someone at work about this and not be judged or discriminated. A mental health issue should not be dealt with any differently to a physical health issue. Employees need to know they can trust someone and this is where Mental Health Awareness training in the workplace is so important.
Finally, remember that you're human - no-one is perfect. Write down what is most important for you to achieve and get into the habit of prioritising those tasks.
"Do not confuse my bad days as a sign of weakness. Those are actually the days I am fighting my hardest" (unknown)
Share this article with a friend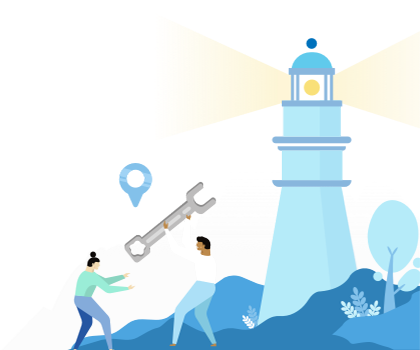 Find a coach dealing with Career coaching