Career coaching
What does it mean to commit?
I have come to notice that a lot of people really want a successful career, deep relationships, financial freedom, but don't want to commit. They want the best outcome, but they don't want to do the work that is needed to achieve this. Most people are too lazy to fully commit and therefore achieve poor results and wonder why.
I mean, can one expect to go into a Prada shop and then pay the same price for a bag you would buy at Primark? No. You usually expect to pay much more for a well-made classic bag which is going to last a very long time and may even include a guarantee, than you are for a bag that you know will fall apart in a few months' time. If you want to pay less you get cheaper things, you pay more you get better quality.
The difference between people who achieve great success in the main areas of their lives compared to the people who don't is the degree to how much they commit to themselves and their dreams.
Commitment is about how much you are motivated to get the desired results. It's the difference between waking up before dawn to pound the pavement and lazing around the house all day. If it is a deeper more loving relationship with your partner you want, then how motivated are you to achieving this. Are you willing to do what it takes to turn the idea into reality by giving 100% to being more loving and finding ways to build a deeper relationship?
Commitment is about the amount of self-belief you have in yourself, the amount of confidence you have in yourself and your ability to do things successfully. Do you believe you really deserve what it is that you really want to bring into your life?
Commitment is also about self-discipline. Commitment begins with a decision and the determination to finish, backed by discipline. Self- discipline is the thing that keeps you moving forward when times are hard and things don't go your way. There may be times when your job is demanding and the workload is heavy, but you really want to get that bonus at the end of the year which will help you to pay for that new car you want. It is at these times when your discipline to stay focus and determined will carry you through the hardship.
And lastly, commitment is about how much you are willing to challenge. Challenge yourself to move through the obstacles, challenge yourself to move forward, challenge your self- limiting beliefs and willingness to challenge anyone's negative views about you.
If you look at any role model; Beyoncé and Jay-z, Bill Gates, Richard Branson, and Oprah Winfrey, you will notice that they all do more in a day than most off us do in a month… They are committed!
Try talking to a couple who have been in a long term relationship and ask them the most important thing in their relationship and how have they made it work. I guarantee it is because of the commitment they have to each other and to making their relationship work.
Now, are you prepared and willing to commit to making sacrifices - studying, learning, working your socks of? Will you put in the necessary effort and make a determined and concentrated focus?
Let me tell you this right now… if you really want that big house, successful career, loving family then you better be ready to commit yourself 100%.

By Ayesha Giselle Life Coach

If you would like to work on any of the areas mentioned within this article then feel free to email me ayesha@ayeshagiselle.com for a free consultation.
Share this article with a friend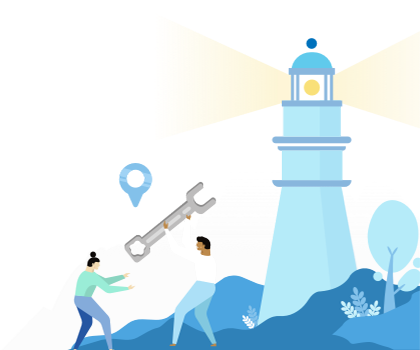 Find a coach dealing with Career coaching