Relationships
The joy of forgiveness
Positive psychology - the science of happiness - places great emphasis on the role of forgiveness as an essential part of achieving a complete sense of well-being. But this is not a new concept. All the major religions preach the importance of forgiveness; and many of the greatest thinkers, philosophers and people who have changed the course of history have reached the same conclusion.
For example, Nelson Mandela, remembering the day he was freed after 27 years in captivity once reflected: "As I walked out the gate that led to my freedom, I knew if I didn't leave my bitterness behind, I would still be in prison".
We all think we know what "forgiveness" means but sometimes it can be a surprisingly difficult term to pin down. This is because it can mean different things to different people. So it might be best to begin by understanding what forgiveness isn't to a positive psychologist - and Sonja Lyobomirsky has provided a useful checklist in this respect. To her, forgiveness can overlap with but should not to be confused with:
Reconciliation: restoring relationships to the same as they were before.
Pardon: a legal term that means that no punishment will be served.
Condoning: tolerating the action that caused the upset (saying it doesn't matter or doesn't matter very much).
Excusing: saying it was not their fault because of one reason or another (such as drunkenness or because they were angry).
Forgetting: literally removing the action and the hurt it caused from the victim's memory.
If it is none of these things, what then is forgiveness? The central characteristic is letting go of the hurt and the desire for personal vengeance – no longer basking in anger and thinking of ways of getting your own back or hoping or making the transgressor suffer in return for what they have done. It can also mean no longer playing the part of being a victim. In many relationships, forgiveness involves not banishing the other person from future social interaction, for example by never talking to them or by excluding them from invitations. Crucially, forgiveness involves calm communication and accepting an apology if it is offered – but not relying on receiving an apology if it isn't offered.
A letter of forgiveness
A good way of practicing forgiveness is to write a letter telling the person concerned that you have forgiven them. The letter should begin by describing in detail the injury or offence that was done, together with examples of how you were affected and continue to be hurt by it. Then state what you wish the other person had done instead. Finally, end the letter with an explicit statement of forgiveness and of understanding why they acted the way they did. It is not necessary to send the letter once it is written, although you might choose to do this.
Sometimes the best letter of forgiveness is the one you write to yourself.
How coaching can help
When a person has been deeply wronged or even worse has been the victim of verbal or physical abuse, it can be incredibly difficult to even think about forgiveness. At such times, talking things through with a coach can really help the situation. Coaching offers the opportunity to talk about what happened in a safe and confidential environment with someone who is completely on your side, but has no vested interest in the outcome. But even more importantly, coaching is all about the future. The primary aim of any coaching relationship is to assist you to create an action plan that will help you move forward in your life with renewed confidence and a true sense of inner peace. 
Share this article with a friend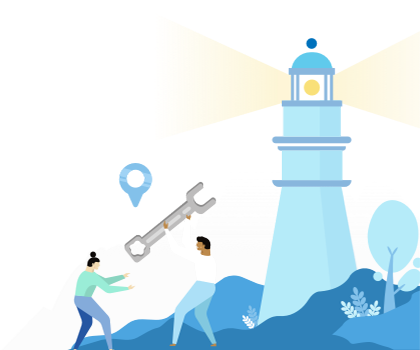 Find a coach dealing with Relationships