Confidence
From Sporting Success to Life Success
If you were watching the many sporting events on this weekend, then you will have seen success and defeat and all the emotions that go with them. The thrill and excitement of winning and the utter disappointment of coming second was there to be seen in the Wimbledon finals for example.
Andy Murray has been striving for the majority of his life to reach the ultimate goal of being Wimbledon champion. Let's take a moment to see what we can learn from his success and apply that to our own lives. Let's look at the key ingredients that enabled him to reach this ultimate goal;
1. A dream and a clear vision that he's been carrying in his head since he was a young boy.
2. Self belief. This is the first year we have seen him truly have the belief that he could win. Without this, self-doubt creeps in and gets in the way.
3. Role models who have achieved the same dream. In Andy's case, having Ivan Lendl as his coach must give him a daily reminder of what he wants. I'm sure there are many others Andy would name that have been in his life, but Ivan's presence of the day was key.
4. Hard work and determination - oodles of it! Eating, sleeping and drinking tennis every day. Success doesn't happen without this.
5. Natural talent. Not everyone can be a Wimbledon champion, but everyone has their own unique natural talents. 
6. A strong support network. His family are always very present along with trainers, coaches, physiotherapists etc. They call it 'the entourage', and we all need one! We need people who believe in us around us to guide us, encourage us and see us through the hard times.
Now, could you apply this to any part of your life that you want to really succeed at? Ask yourself these questions daily to help you along your way:
1. What do you want? What is your vision? What does it look, feel and taste like?
2. Do you believe you can achieve it? If not, why not? Lack of self-belief can seriously hold you back so you need to to shed self-doubt.
3. Who can you look to that already has what you want? This may be more than one person - it could be aspects of lots of people. Talk to them, follow them on Twitter, learn how they did it, ask for their help.
4. Are you prepared to work for what you really want? Gutsy determination is needed. Find your energy and apply it where you need it.
5. Are you doing what you are naturally good at? What are your strengths and are you using them as much as possible? If not then things will be more of a struggle than they need to be.
6. Do you have a strong support network around you? If not, why not? Who do you turn to who believes in you and will offer their support and encouragement? Who can help you do the things that you are less able at so that you can focus on what you love?
Whatever your goals are, these questions are a great booster. Thanks Andy, you're an inspiration!
Share this article with a friend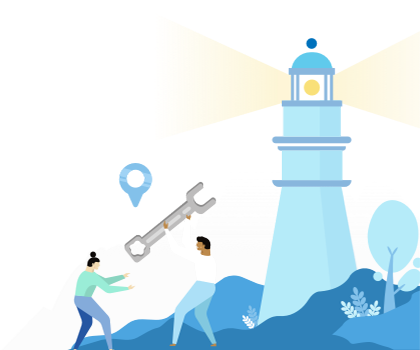 Find a coach dealing with Confidence