Career coaching
Coaching focuses
Coaching focuses on building future successes. Executive coaching extends that into the business, management and career environments, especially by taking a systematic, yet flexible client focused approach. In this sense the coaching methodology adopted should be adaptable according to the different learning styles and needs of the client.
Such an executive coaching system normally starts by considering and understanding the key milestones of the client's development to date. This might include assessing the client's qualifications, training, competences, abilities and talents, which all form the basis for starting to understand and clarify the client's current business context (their work place environment), their current role and also how they have progressed to arrive in their current position.
This assessment forms the basis for clarifying future aspirations, direction and options for the client, not just personally but also for their business and organisation. During this process the client has the opportunity to - and consequently begins to - express their life story and, through an empathetic coach, become understood for the unique personality they are. This enables the coach to begin to understand the interplay and interface of the client within their organisation.
Another interplay takes place in the coaching relationship. This guided and insightful conversation, together with the coach's training, experience and their combined attention to the client's world, the client's story and personality forms the raw inputs into the coaching process.
In turn, this systemic approach enables the relationship between the coach and client to become one of confidence and trust, so that goals and key areas for personal development (or change) can be identified and attached with a plan to shape old and develop new skills in order to meet those goals.
As part of the process for supporting the client in achieving their goals, one aim will be to identify the return on investment (ROI) that will be achieved form the coaching relationship. In addition to the goals, this ROI forms part of the output from the coaching process. It's not unusual to identify the ROI before the coaching program starts.
Very often clients will be confident and ambitious enough to want to understand their personal impact more clearly and will undertake some form of personal assessment, such as their Emotional Capital Report (ECR), which can be enhanced if it is extended to include 360 degree feedback; this is where the client asks selected peers, friends, managers and staff to complete a questionnaire. This kind of practical, designed and processed approach leads to informed feedback.
This not only enables the coach and client to gain an understanding of the client's learning styles, but also of the way in which the client is viewed in their current environment and the strengths (or capital) which they can build on and build up to be even more successful.
The process of data gathering (the raw input) and information assessing is processed through coaching and becomes the way in which coaching focuses on the output of success.
Share this article with a friend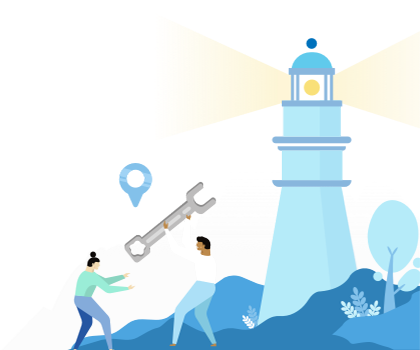 Find a coach dealing with Career coaching