Career coaching
Coaching and mentoring in the workplace
During the past two years, we have experienced, felt, and seen the changes that have taken place in UK businesses. We only need to visit our local supermarkets, shops, and restaurants to feel the difference in our experience to see the turnover that is happened and is still happening.
The dilemma for the business world is twofold, the company needs to recuperate some of the lost revenue after covid. How do they do this when trained and qualified staff are in short supply? Some staff have moved on into different sectors as a need to survive, leaving skills gaps in the workforce. We are now experiencing gaps in employment and staff retention difficulties. Retention of staff is low because new staff are often recruited and not given the tools, skills and confidence that would help them to develop and carry out their role successfully.
Fewer experienced staff are available in the workplace across many sectors. As a result, a company has limited performance, workforce capacity and capability. New employees can feel a lack of confidence, and if not fully trained on the job, they could decide to leave, feeling undetermined and not fully capable to do the work that they were employed to do.
 
Coaching and mentoring can capture the skills of the most experienced of employees. By using the skills of experienced staff to share their skills knowledge and experience with a wider group within the company.
 
A company can achieve additional benefits by developing staff internally. Cost efficiency is one benefit, by eliminating the need for expensive external training provisions. The company is also creating a system that plans for the retirement of the most experienced staff in the workforce.
Here are 10 ways of maximising the company's existing skills and experience:
Appoint 'Skills Champions' across the business - people who can be trained to deliver on-the-job experiential training. These are people selected with the experience skills and knowledge that the company requires.
In each department of the business, appoint a skills champion who can lead the way for developing less experienced staff.
Consider multi-skilling job roles in functional areas, to cover for staff on leave. Creating a multi-skilled workforce has many benefits.
Create a comprehensive (CBT) computer-based training, induction programme for all newly appointed staff/employees. This programme should contain generic employee information about the company, hours of work, policies, and procedures, as well as a departmental sign-off, relating to individual, on-the-job skills training.
A career structure will emerge that the company can consider for promotion and revision of terms of conditions of employment, staff appraisals, and reviews.
Annual staff development awards to reward people who maximise their skills and knowledge and share them with others on the job.
Ensure that each job description and employment contract incorporates staff development and sharing of skills.
Training staff in the basic elements of coaching and mentoring with a business coach/supervisor who would be required periodically to support coaches and mentors.
Create a learning environment by ensuring that there is a 'no blame culture' asking, 'what can we learn from this experience?'
Create cross-the-company think tanks that address specific gaps in production and employment.
By giving all employees a voice to share and develop their skills the company is establishing staff and employee confidence, creating positive staff relationships.
Giving workplace champions coaching skills enhances workplace conversation and creates a learning environment. All these aspects of development can result in a workforce plan and a multi-skilled workforce ensuring that the experience of long-serving staff is retained within the company.
Coaching and mentoring can affect people in the most positive way leading to greater work satisfaction. These positive benefits can be felt by the customers and suppliers. The value of gaining relational confidence internally and externally is never underrated by the client customers or suppliers. Overall, benefiting company reputation and stability.
 
By making it a long-term, aim to develop a fully multi-skilled workforce, giving people training and encouragement to be competent in their work, and maximising the company's workforce and competitive edge.
 
In a nutshell, capitalise on the skills, experience, and knowledge you have within by creating a coaching and mentoring culture.
If you would like to find out more feel free to reach out to me.
Share this article with a friend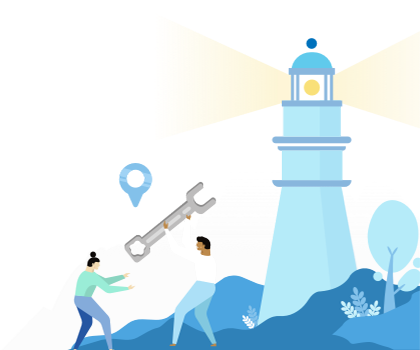 Find a coach dealing with Career coaching