Career coaching
Changing your career during Covid
In the unprecedented times in 2020, it's easy to make assumptions about what is and what isn't possible. One area where these assumptions run rampant is in the career space, specifically when it comes to thinking about making a career change.  
"The world feels upside down, it isn't the right time to make a career move."
"Companies are cutting jobs; it is better to stay where I am."
"I emailed my CV to many recruiters and haven't heard back, there are no jobs available."
The list goes on and on. If you're someone who has made these, or similar, assumptions, it is time to shift your mindset. There will always be a reason you can tell yourself why you shouldn't make a change. It's up to you to be honest with yourself about if it really isn't the right time or if it is good old fear talking. If it's the latter, it's important to challenge your thinking.   
Challenging negative beliefs 
Here are some thoughts to counter the negative beliefs around career change during Covid.
1. Negative belief: "The world feels upside down, it isn't the right time to make a career move."
This is of course a common (and understandable reason) not to make a move. And it may be that this really is not the right time for you. But maybe it could be. Even though 2020 has been a strange year, there will always be some external events beyond your control that can impact your decision to change career. It's entirely your choice how to respond to these events. You can choose to let them stop you, or you can act despite what is happening.  
Consider the possibilities: there are more opportunities now to work remotely than ever before.  That creates all sorts of new options. What if you did look for a job and found something perfect for you? Why not make the move? Carefully consider your reason and challenge yourself on your beliefs.
Also remember, if you are unhappy in your career it's always the right time to at least consider what's next, even if you choose to wait a bit longer to ride out the storm.  
2. Negative belief: "Companies are cutting jobs; it is better to stay where I am."
No one will argue that there aren't jobs being cut as a result of the pandemic. But (and there is always a but), there are still jobs out there and there are even companies that are hiring. Many people I know personally have left their employment for a better opportunity this year. While there is always a risk when taking a new job, it is important to weigh the risk against the rewards.  
For example, you may be hesitant to leave your comfortable job for something better because of fear of starting over and, if there are cuts, you may be first in line. While that could happen, it could also happen in the job you're currently in. There are really no guarantees (pandemic or no pandemic). Instead of letting assumptions rule your thinking, use information instead. It's important to do your research when changing jobs to get a sense of the risk and how the company is performing before making a move. This will allow you to make an informed choice to stay or go.  
3. Negative belief: "I emailed my CV to many recruiters and haven't heard back, there are no jobs available."
Sending yet another CV, eagerly awaiting a response, and not hearing back can be mentally exhausting and a bruise to the ego. As a result, it's easy to want to give up and just assume there aren't many opportunities available. It simply is not true. It just depends on what jobs and careers you're seeking. If you aren't hearing back from recruiters or possible future employers, it's time to re-think your approach.  
Find a way to stand out  
While submitting your CV online may be the simplest and most straightforward path to a new job, it is also the most common. Think about other ways you can get to where you want to be.  Have you spoken to anyone in the job or field? It is so important to connect with others, even if it can't be face-to-face.
Many of my significant career moves came through personal or professional connections. Keep in mind, when you do reach out to contact someone, try and take the pressure off yourself and the conversation. Use the time to really connect and learn about the other person too. So many of us have an agenda, it is nice to slow down and build relationships. You will be thankful you did.   
This year is like no other. First and foremost, take care of yourself. When it comes to making a career change, you may decide it really isn't the right time for you. It is perfectly fine to take a pause and focus on your well-being. If you do find that you are ready to make a change now, understand that while it may not be easy, it is entirely possible. Don't get discouraged and keep moving forward.  
Something will go your way.
Share this article with a friend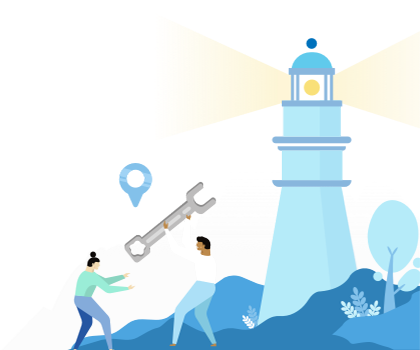 Find a coach dealing with Career coaching