Career coaching
A-Z guide to finding work you love - V is for vision
Welcome back to the A-Z guide to finding work you love. In this article, we'll be exploring vision.
If you're interested in sport, you'll hear many athletes and coaches talk about visualisation techniques. This is where the athlete creates a clear image in their mind of how they want the match to pan out, how they'll deal with pressure and challenging situations, what victory is going to feel and look like, the reaction of the crowd, family and friends.
Basically, they create a very clear image in order to help them to prepare mentally for the actual event. You'll even hear athletes say that when they win, they're not totally surprised because they've played the event so many times in their minds beforehand. This technique can be used in many areas of life where you may be facing a challenge.
When you're thinking about doing work you love, it's also important to have a clear idea in your mind of what great work looks like. This is usually one of the first activities that I do with my clients as it creates a clear foundation for the work we do together.
Of course, at this stage, you may not have a clear idea about what that specific job is. This is OK because there are a number of key ingredients that go into a great job and you don't even need to have a specific job title in mind to understand these ingredients.
So, you can start by thinking about the following:
the skills you want to be using
the impact you want to make
the impact on your mental well being
your ideal work environment and job sector
the type of people you want to be working with
what the job will allow you to do outside of work
the experience you want to walk away with at the end of a successful day
To help you do this, perhaps think about the opposite of what you get from your current or most recent role if you're unhappy.
Once you've done this, it's not enough to simply have this picture in your mind. You should also write it down. You can even get creative and draw images using colour or create a mind map. You can use the internet to find plenty of examples of a 'vision board' too.
You may need to tweak it from time to time as you come up with new ideas or receive new information. It may even need a complete overhaul as you complete and reflect on it. The main thing is that you start the process by creating a vision in the first place. The clearer the image you have, the more motivated you'll be to achieve your goal. then keep it somewhere prominent so that you have a constant reminder of what it's going to look like.
There is another important ingredient for your ideal visualisation activity, but you'll have to wait for the letter W for this. I know, I like to tease!
Watch the video version of this article below: 
Share this article with a friend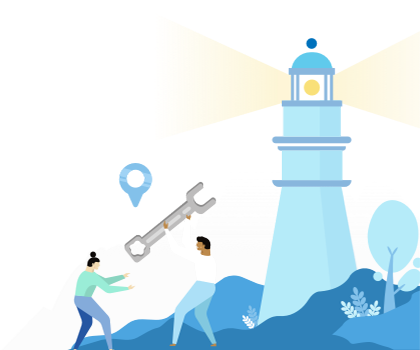 Find a coach dealing with Career coaching