Home

>

Tracy Clark - Personal Development, Business & Career Coach
Tracy Clark - Personal Development, Business & Career Coach
07703570541 / 07703570541
About me
Empowering Dynamic People To Achieve Exceptional Results
- Have you lost the zest for your job and are feeling frustrated and in need for significant change?
- Do you feel like you are not fulfilling your potential in your job and your business and that you want to achieve more?
- Are you at a crossroads in your professional life and feel confused as to which way to turn and lack the confidence to take the next step?
I work with motivated and determined individuals who are currently at a crossroads in their career and business; they are seeking change and growth and they feel frustrated by a lack of clarity, confidence and direction.  They want to find a new approach to ensure they have a fulfilling career or business which will enable them to grow, shine and make a positive impact on the world.
I think of the coaching journey as if it is an exciting treasure hunt where you will gather gems of clarity, inspiration and – most importantly – you will find your own life compass.  I tailor the journey to your needs, so you discover empowering tools and learn how your mind works; this will expand your thinking and make you feel in control of your journey. You will gather life treasures that will enable you to reach the dream prize you are seeking: a new job, a new career, a significant promotion or business expansion.
Does that sound exciting?
If so, let me tell you more about some of the gems you might find along the way to your dream destination:
Clarity, direction, confidence, resilience, perseverance, goal setting, greater emotional intelligence, personal awareness and expanded thinking. All of these will enable you to achieve and think into results!
Imagine waking up each day and going to work with a spring in your step, excited about what you are doing.  You feel so confident and powerful, interacting with your colleagues and clients skillfully.  You are smashing your targets and incredible results are rolling in.  New unexpected opportunities are opening up and life has never been better.  You are inspired and your energy levels are sky-rocketing, which means you have time for your family and your partner.  Doesn't that feel amazing?!
Call: 077035 70541 or email me on tracy@tracyclark.london
What Clients say:
"When I was in the process of looking for a leadership coach there were plenty of people to choose from; many of them had great credentials and certificates from very reputable schools, however the thing that set Tracy apart was her strong business acumen.
The fact that Tracy has extensive business experience and runs her own business outside of coaching has been hugely beneficial for me as a leader, but more importantly, it has been transformational for my organisation.
Her insight on all areas of business including, setting your vision, getting the best out of your teams and how to manage difficult situations/clients has most definitely made be a better and more confident leader.."
Simmi Woodwall, Chief Executive, The Honey Pot Children's Charity
"I started coaching when I was at a stage where I knew I wanted to start a business, but I had almost no clarity as to what that looked like and I was growing ever more frustrated.
In what has professionally been one of my toughest years, my sessions with Tracy have been wonderful pockets of self-discovery, clarity and hope that have not only kept me afloat, but have helped keep me on track towards my goals of freedom and fulfillment, at a time when it would be very easy to abandon what is most important to me.
Tracy has a beautiful way of holding space as a warm, supportive cheerleader whilst very willing to challenge you on any thoughts and beliefs that may be holding you back. A great listener and the perfect mirror. I know I have benefited greatly from Tracy's real yet optimistic and kind approach. I grow more clear about who I am, what I am looking for and where I am going with every session.
I would absolutely recommend Tracy as a coach."
Emma Morrison, Managing Director
"I was keen to start my coaching journey as I wanted practical support within my work and personal life.
Tracy has made my coaching journey a brilliant one! She listens and adapts the sessions to suit me and different situations which occur and then focuses this around proactive solutions for them.
As a result of coaching I have been able to gain a greater understanding of my behaviour and personality which has helped me become more self aware. The Emotional intelligence and resilience report have been both fascinating and extremely useful! They map out key behaviours of your personality and then offer development suggestions to work on! I also find it a great insight into how my leadership skills can be strengthened.
In my sessions Tracy often lends me books to read or articles look at which really enhances my development not just in the sessions but out of them too!
I would highly recommend Tracy to others -in fact I already have! She makes the sessions very bespoke to the individual and gives me support and has hugely helped my confidence within my workplace as a manager and general life.
With a busy life there is something magical about have this space and time to focus and reflect on your ideas. Then translate these ideas into goals for the future! Tracy thank you for going above and beyond and also encouraging me to grow."
Rachel Lamb, Lead Stylist, Matches.com
Why should you choose career and leadership coaching?
Coaching is a catalyst for change and growth.  Your current way of thinking is getting you the results you currently have.  To get new results you need a new approach, a system of success and a new way of thinking.
I work with dynamic individuals who strive for continuous personal development.  They seek coaching when they:
-        Feel frustrated and want to find clarity on what steps to take next
-        Are at a crossroads in their careers and they don't know which way to turn
-        Feel like they are not fulfilling their potential and really want to achieve more!
-        Are seeking inspiration and courage to take a step into the unknown
-        Want to build their confidence and resilience to reach new levels of success
When I work with clients, I am always keen to ensure I give them an understanding of how their wonderful mind works.  I believe that this awareness provides them with the key to their freedom and empowerment.  How great would it be if this was taught in school?!  When you understand these principles, you can achieve anything.  Of course, we are all different, so all my sessions are tailored to the individual – I look at their specific goals, raising their awareness and empowering them to take action to achieve them!  My style is warm, enthusiastic, honest and direct.
My commitment to you:
One of my missions is to make sure that I am always serving my clients efficiently and in the best way possible, so that they can reach their goals and make their dreams come true.  I love reading books and acquiring new tools, techniques and insights to ensure my clients get access to the latest tools that will support them throughout their journey.
I am fully confident that when you understand the relationship between your conscious and your subconscious mind and follow the system of success that I will teach you that you will achieve your goals.
The combination of your and my commitment to get you the changes that you want will bring you transformational results.
The gems I have found on this journey have been life changing and I look forward to sharing them with you.
Contact me
If you'd like to find out more, give me a call and we can talk through your situation and come up with a plan.
Call: 077035 70541 or email me on tracy@tracyclark.london
Are you ready to take a bit leap forward? Get in Touch
For an complementary conversation do give me a ring on 077035 70541 or email me
I am committed to empowering you to make the changes you want and achieve your goals.
I look forward to hearing from you and sharing this growth journey with you
Tracy
Training, qualifications & experience
To complement my 20 years in business and as MD of a leading event company with extensive hands on leadership and managment experience, I have a diploma in Transformational coaching from a leading UK coaching company. I am committed to delivering exceptional service so I am always learning, studying and exploring new areas to support my clients to thrive.
I have in depth knowledge of the power of the mind and how we can elevate our thinking to transform results. Bob Proctor, Napoleon Hill and Earl Nightingale's work have had an incredible impact on me and as such I have become a Proctor Gallagher Consultant so I can facilitate and coaching my clients through their highly acclaimed programs.
I also have a CPD in Positive Psychology and an Accreditation in Emotional Intelligence. I have received the accreditation as a Associate Certified Coach (ACC) from the International Coach Federation (ICF)
I am also a mum to two wonderful teenagers and am happily re-married so my knowledge and experience goes wider than the board room. I look at your whole life with you to increase effectiveness in every area!
Areas I love to coach around include:
Emotional Intelligence
Elevating thinking - transforming mindsets to deliver results
Confidence, Awareness and Resilience
Personal Development
Effectiveness
Career Progression
Work/ Life Balance
Finding your true vocation
Leadership and Management
Effective and dynamic relationships
Motivation and empowerment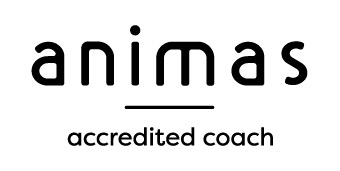 Areas of coaching I deal with
Other areas of coaching I deal with
Resilience
Effectiveness
Choices
Mindset
Emotional Intelligence
Self Esteem and Confidence
Mindfulness and Awareness
Managing Change
Finding your true vocation
Effective and dynamic relationships at home at at work
Fees
Fees and packages are tailored made to meet personal needs. Do call me for an initial complementary consultation. Guide Price is £100 per session with packages of 6 recommended.
We can discuss what suits your needs to as to whether the coaching is:
Face to Face or By Skype or FaceTime
Further information
My clients describe my style as warm, positive, solution focused and encouraging. I provide a safe environment for you to explore your thoughts, feelings, challenges and dreams and go outside your comfort zone to discover what else might be possible and to achieve the transformation you really desire.
I am committed to working with you to deliver results and to empower you to live your life to the full and maximise your potential!
Please visit my website for more information:
Or give me a call on 077035 70541 or email me
Type of session
| | |
| --- | --- |
| Online life coaching: | Yes |
| Telephone life coaching: | Yes |
| Face to face life coaching: | Yes |
Practical details
| | |
| --- | --- |
| Sign language: | Unspecified |
| Other languages: | None |
Availability
Evenings, Fridays and Weekends