Home

>

Tracy Clark - Personal Development & Career Coach
Tracy Clark - Personal Development & Career Coach
07703570541 / 07703570541
About me
Empowering Exceptional People
Do you want to super charge your career?
I am a career and leadership coach with in depth training in Emotional Intelligence.
I love empowering executives to build their Confidence, Awareness and Resilience to fulfill their potential and get the best out of their careers.
Did you know that we only fulfill 10% of our potential – so let's set to work and unlock the other 90%!
I work with executives and leaders like you who want to shape their future, unlock their unique super powers, strive for personal development so they feel like they feel a sense of fulfillment, achievement and renewed purpose.
Clients say that one of the things that sets me apart is that I am also MD of a thriving events company which gives me hands on relevant and hands on experience.
Do you live life in the fast lane with little time to think?
When was the last time you sat quietly and thought about what you want from your career, your life and your future?
What Clients say:
"When I was in the process of looking for a leadership coach there were plenty of people to choose from; many of them had great credentials and certificates from very reputable schools, however the thing that set Tracy apart was her strong business acumen.
The fact that Tracy has extensive business experience and runs her own business outside of coaching has been hugely beneficial for me as a leader, but more importantly, it has been transformational for my organisation.
Her insight on all areas of business including, setting your vision, getting the best out of your teams and how to manage difficult situations/clients has most definitely made be a better and more confident leader.."
Simmi Woodwall, Chief Executive, The Honey Pot Children's Charity
"I started coaching when I was at a stage where I knew I wanted to start a business, but I had almost no clarity as to what that looked like and I was growing ever more frustrated.
In what has professionally been one of my toughest years, my sessions with Tracy have been wonderful pockets of self-discovery and hope that have not only kept me afloat, but have helped keep me on track towards my goals of freedom and fulfilment, at a time when it would be very easy to abandon what is most important to me.
Tracy has a beautiful way of holding space as a warm, supportive cheerleader whilst very willing to challenge you on any thoughts and beliefs that may be holding you back. A great listener and the perfect mirror. I know I have benefitted greatly from Tracy's real yet optimistic and kind approach. I grow more clear about who I am, what I am looking for and where I am going with every session.
I would absolutely recommend Tracy as a coach."
Emma Morrison, Managing Director
"I was keen to start my coaching journey as I wanted practical support within my work and personal life.
Tracy has made my coaching journey a brilliant one! She listens and adapts the sessions to suit me and different situations which occur and then focuses this around proactive solutions for them.
As a result of coaching I have been able to gain a greater understanding of my behaviour and personality which has helped me become more self aware. The Emotional intelligence and resilience report have been both fascinating and extremely useful! They map out key behaviours of your personality and then offer development suggestions to work on! I also find it a great insight into how my leadership skills can be strengthened.
In my sessions Tracy often lends me books to read or articles look at which really enhances my development not just in the sessions but out of them too!
I would highly recommend Tracy to others -in fact I already have! She is makes the sessions very bespoke to the individual and gives me support and has hugely helped my confidence within my workplace as a manager and general life.
With a busy life there is something magical about have this space and time to focus and reflect on your ideas. Then translate these ideas into goals for the future! Tracy thank you for going above and beyond and also encouraging me to grow."
Rachel Lamb, Lead Stylist, Matches.com
"I was considering an MBA at Insead and wanted to speak with someone about the reasons why it would be a good idea versus the reasons against it.

My reservations were around thinking I already knew the answers and what benefit I would get from the career coaching sessions. These reservations were quickly dismissed within the first few moments of my first chat.

The sessions have given me a clearer understanding of what I want from life and how my career fits around those goals. In the ten years I have been working I have never taken a step back to review where I have come from and what path I was on. Changes I have seen are around knowing the type of company I want to work with in full time employment and my consultancy roles. Other benefits are reflecting what I deem important onto my marketing / PR team at MyLocalPitch.

I liked the 'Create Your Vision for Your Successful Career' exercise. It made me slow down and think what I deem important and the best way to achieve these targets.

Yes I would recommend you, for sure. The sessions were recommended by a friend and I wouldn't hesitate to do the same. I have even already done so to a friend who is considering a career change.
I found the process of answering some questions challenging at times, but very rewarding. No one has ever really dug a little deeper into my career and why I have made certain decisions. It was good that all the exercises completed can be revisited to see if I am still on the right path. Another element was confirming a lot of what I thought I knew around what makes me tick, giving me confidence in my abilities."
Will Chrimes, Head of Marketing & PR, mylocalpitch.com
Contact me
If you'd like to find out more, give me a call and we can talk through your situation and come up with a plan.
Call: 077035 70541 or email me on tracy@tracyclark.london
How does Career Coaching work?
Our coaching sessions will involve deep exploration to gain clarity on what energises you, what makes you jump out of bed in the morning and what will bring you a true sense of direction, achievement and purpose.
As well we will review your emotional intelligence (EI) profile and set a plan of action to build it as EI is developable!  We will also explore relevant models and techniques as well as mind sets and limiting beliefs that clients find bring them magical 'Aha' moments, clarity and direction!
EI is proven to be the differentiator between average and superior performance. According to Lombardo and Eichinger, 75% of the reasons for career derailment can be attributed to a lack of Emotional Intelligence (EI).
From working with my clients, I am seeing a recurring pattern that by developing 3 core elements of their EI they are getting promotions and new jobs and are having a greater leadership impact on their teams which leads to higher productivity.  These areas are.
Confidence - Awareness - Resilience
Get in Touch
For an complementary exploration call do give me a ring on 077035 70541 or email me
I look forward to hearing from you and to working with you
Tracy
Training, qualifications & experience
To complement my 20 years in business and as MD of a leading event company with extensive hands on leadership and managment experience, I have a diploma in Transformational coaching from a leading UK coaching company. I also have a CPD in Positive Psychology and an Accreditation in Emotional Intelligence. I have received the accreditation as a Associate Certified Coach (ACC) from the International Coach Federation (ICF)
I am also a mum to two wonderful teenagers and am happily re-married so my knowledge and experience goes wider than the board room. I look at your whole life with you to increase effectiveness in every area!
Areas I love to coach around include:
Emotional Intelligence
Confidence, Awareness and Resilience
Personal Development
Effectiveness
Career Progression
Work/ Life Balance
Finding your true vocation
Leadership and Management
Effective and dynamic relationships
Motivation and empowerment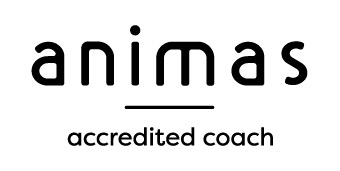 Areas of coaching I deal with
Other areas of coaching I deal with
Resilience
Effectiveness
Choices
Mindset
Emotional Intelligence
Self Esteem and Confidence
Mindfulness and Awareness
Managing Change
Finding your true vocation
Effective and dynamic relationships at home at at work
Fees
Fees and packages are tailored made to meet personal needs. Do call me for an initial complementary consultation. Guide Price is £100 per session with packages of 6 recommended.
We can discuss what suits your needs to as to whether the coaching is:
Face to Face or By Skype or FaceTime
Further information
My clients describe my style as warm, positive, solution focused and encouraging. I provide a safe environment for you to explore your thoughts, feelings, challenges and dreams and go outside your comfort zone to discover what else might be possible and to achieve the transformation you really desire.
I am committed to working with you to deliver results and to empower you to live your life to the full and maximise your potential!
Please visit my website for more information:
Or give me a call on 077035 70541 or email me
Type of session
| | |
| --- | --- |
| Online life coaching: | Yes |
| Telephone life coaching: | Yes |
| Face to face life coaching: | Yes |
Practical details
| | |
| --- | --- |
| Sign language: | Unspecified |
| Other languages: | None |
Availability
Evenings, Fridays and Weekends