Family
Christmas Day Survival Guide
With 18 days to go until Christmas Day are you feeling rife with anticipation for your favourite day of the year, OR stressed and nearing a meltdown over the thought of overspending, cooking for five thousand and family feuding?
Despite Christmas forming the storybook picture of happiness and joy, it is also the time of year when accident and emergency departments are at their busiest and divorce lawyers and counsellors are preparing for January, their busiest month. Below are some helpful tips from the Guardians Dr Louisa Dillner which will help you on your way to stress-free festive bliss.
Limit your alcohol consumption
A hot toddy before bed, a mulled wine to warm you up, a sherry after dinner, some port to feature alongside your festive cheeses. It is so easy to get carried away with alcohol over Christmas, especially if you need a little dutch courage to get you through Christmas dinner with the in laws, but always remember the cliched 'you don't need to drink to have fun', because it is really true!
"The drinking is really key to whether you have a happy Christmas," warns Kathryn Hill of the Mental Health Foundation. "You need to pace yourself and drink in moderation."
Drink driving accidents see a huge increase over Christmas, so always make sure you are safe to drive. Measures in drinks which you'll have at a friends party will be different to those you receive at a pub so make sure you either pre-book a taxi or negotiate who's driving before you start drinking.
Be fire safe
The fire service is extremely busy over Christmas so insure you blow out candles, keep them away from children and ensure electrical appliances such as Christmas lights are switched off at night.
Share responsibility
Typically it is women who bear the brunt of Christmas in terms of shopping for presents, wrapping, decorating, cooking, hosting etc. Make sure that responsibilities are shared out, perhaps give the children presents to wrap or the table to lay etc.
Discuss finances
It may seem a little awkward and not in the festive spirit to split hairs over money but if you are going to a friend or family members for Christmas dinner, or are having people over to yours then discuss before hand who is paying for what so no one is left out of pocket.
Don't overspend
A study from the mental health charity Mind has found that half of us overspend at Christmas and one in five will have difficulty with their rent or mortgage repayments because of buying presents. To avoid this make sure you have a budget for your gifts and bear in mind that studies have shown that people prefer presents that mean something to them and not necessarily things that cost the earth.
Don't fight with your partner
As it stands, January is the month in which the highest number of couples contact a divorce lawyer, proving that for some, Christmas can really act as the tipping point. Ensure that you and your spouse are spending enough quality time together, and that doesn't mean Christmas shopping and wrapping presents.
For the original article and full list of tips visit the original article here.
Share this article with a friend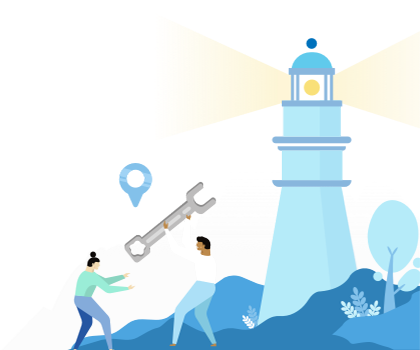 Find a coach dealing with Family