Family
Extreme Planning Syndrome
Extreme planning syndrome is the term used to describe a condition which see's individuals become obsessed with planning every aspect of their lives.
Psychologist and agony aunt Susan Qulliam believes this condition is a coping mechanism which helps people to deal with uncertainly and strain because they feel that planning gives them some element of control.
Unfortunately it is something which an increasing number of women are being drawn into after mapping out a simple life plan which eventually escalates into completely unattainable goals.
Clinical psychologist Helen Nightingale has said that though planning is a fantastic tool for fitting lots into a busy life and helping to maintain focus, the problem arises when women begin setting unrealistic and rigid deadlines which are impossible to reach. In addition to this she also points out that what you want when you are 22 may be very different to what you want when you are 32.
"If women refuse to budge on those goals and targets, they are potentially setting themselves up for a failure, or more importantly are often loosing site of how good their lives already are. It's important that women appreciate the lives they are already living rather than focussing on the future and putting pressure on themselves". She said.
Experts have said the best way to deal with an issue such as this is to be flexible.
"You need to allow yourself some spontaneity to enjoy your day to day life and must be prepared to change your plans at any point. That means changing your deadlines altering your goals or dropping them altogether". Says Nightingale.
There is no way of controlling every aspect of our lives and if we do attempt to do this it is likely that we will have a meltdown if anything changes unexpectedly.
The best thing we can do to try and combat this is to work out which of our goals are reliant on factors which are beyond our control and move our goal posts to put them within our reach.
Qulliam suggests that women who do find themselves over planning should get used to the feeling of not being in control. She says a great way to ease yourself into doing this is to have 'don't have to' days where you don't have to wake up early, you don't have to make the bed, you don't have to do the housework etc. Who knows you may even start to enjoy yourself!
Life coach Jessice Chivers also suggests giving something or doing something for someone else everyday. This way you will feel grateful for what you have and you could be scoring yourself brownie points! She also recommends that at the beginning of each week you sit down and write a list of things you're grateful for and love about your life right now. Developing a positive mindset will help you to achieve a lot more.
The original source for this article 'Are You Part Of The EPS Generation?' appeared in the November 2010 issue of Look Magazine (PP 70 – 71).
Share this article with a friend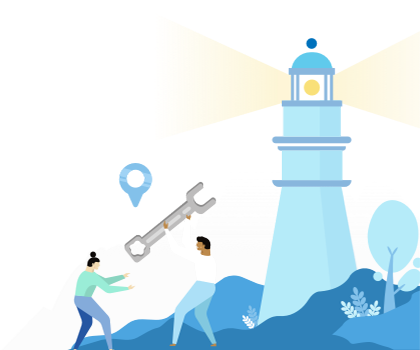 Find a coach dealing with Family