Types of coaching
Wellness coaching
What does it mean to be truly well? As the health and wellness sector continues to grow, more of us are realising that we don't have to put up with niggling concerns, ongoing issues or just surviving the day to day.
We want to thrive. We want to feel our very best so we can live our lives as fully as possible, showing up both for ourselves and others. It's no surprise then that many of us turn to the wellness sector to learn more about how we can feel better.
As helpful as this can be, it can also feel daunting to navigate. There are countless resources on the topic of wellness and knowing what's right for you and your individual circumstances isn't always easy. This is where wellness coaching can come in.
Here we'll explore what wellness coaching is, how a wellness coach can help and our tips for finding the right coach for you.
What is wellness coaching?
Many people seek coaching when they have a vision of where they want to be but aren't sure how to get there. In the context of wellness, this means getting the support, motivation and guidance to achieve any wellness goals you may have.
Through wellness coaching, you can assess where you are now and identify areas you'd like to focus on, changes you'd like to make and perhaps mindset shifts you'd like to work on. Together with your coach, you can then outline a plan of action to help you achieve your goals.
This individualised way of working means your plan will be tailored to you and your needs - something you can't always get through self-help resources. The plan should also be sustainable, meaning you'll be able to keep it up over time. Wellness isn't a box that can be ticked and ignored, it's something we need to constantly nurture and pay attention to.
Working with a wellness coach can give you clarity, motivation and the accountability you need to get started. It can feel intimidating to work on something as broad as 'wellness' and it can be easy to put it off. Having regular sessions with a coach can give you the boost you need to do the work and make the changes you need.
What's the difference between health coaching and wellness coaching?
Some coaches will use these terms interchangeably to describe the work they do and indeed, health and wellness coaching are similar in many ways. A difference that some note however is the holistic approach wellness coaching takes.
Health coaching tends to focus more so on physical outcomes, for example looking at weight management, improving fitness or overcoming illness/injury. Wellness coaches can support in these areas too, but there is often a wider focus, looking at your state of mind and how this affects your well-being.
A wellness coach may work with you to improve your overall mental health. Through their holistic approach, they'll be able to look at lifestyle changes you can make (for example more exercise and a better work/life balance) to support this.
Some wellness coaches also incorporate a spiritual element to their work, aiming to support mind, body and soul. This can help you feel more in tune with your higher purpose, adding another layer to the concept of wellness.
In this interview, we speak to holistic and transformational life coach Katie Bull to learn more about wellness coaching.
What can a wellness coach help with?
All coaches will have different approaches and wellness coaches may have different areas of expertise. In general though you can expect a wellness coach to support with:
lifestyle changes to improve overall well-being
physical health support
mental and emotional health support
Note: Unless they have additional training, wellness coaches aren't trained counsellors and may not be able to help with mental illness. Learn more about the differences between coaching and counselling to determine which approach may be right for you and speak to your doctor if you're in any doubt.
As well as the above, wellness coaches may be able to help with the following:
supporting a lifestyle change following a medical diagnosis (for example, diabetes)
helping you live well alongside chronic illness or disability
managing and reducing stress
coming back from burnout
finding/strengthening your spiritual connection
If you're unsure whether a wellness coach can help you, simply reach out and discuss this with them. If they're not the right fit, they may be able to recommend another approach that's right for you. If you are planning to start wellness coaching to support a mental or physical condition, it's helpful to inform your doctor to ensure there are no conflicting treatments taking place.
What to expect from wellness coaching
Like most forms of coaching, your journey will likely start with an initial consultation - sometimes called a 'clarity call'. Often offered for free, this discussion gives you the chance to talk about what you're hoping to gain from coaching and share your background information. Your coach will be able to talk more about what they offer in terms of services, how they can help and tell you more about the way they work. You'll get time to ask any questions you have so you can leave the call feeling clearer about your next steps.
If you do decide to go ahead with the coach you spoke to, you'll be able to set up your first session, payment and sign any agreements/contracts they may have.
When your coaching begins you'll go into more depth about your wellness journey, including your history, where you are now and where you'd like to get to. Then the real work begins as your coach uses techniques to help you identify how to make changes and encourage you to take small steps towards your goals.
The length of your coaching will depend on what your coach offers and your individual circumstances. Some coaches will have packages that include a set number of sessions and support, while others will work in a more bespoke way, according to your needs.
By the end of your time together you should feel as if you've made real progress towards your goals and confident that you know the next steps in your journey.
The five ways of well-being
The core pillars for holistic well-being
Finding the right wellness coach for you
If you're feeling ready to work with a wellness coach, here are some quick tips on finding the right coach for you:
Make a note of what you're seeking support with.
Consider how much investment you're able to provide (time-wise and money-wise).
Think about what qualities are important to you in a coach - are you looking for tough love or a more gentle approach? Do you want someone with a spiritual focus or a more pragmatic approach?
Learn more about a coach by reading their websites/following them on social media.
Check they have appropriate training and insurance.
Set up a clarity call and go with your gut.
All coaches listed on Life Coach Directory have been verified to ensure they have appropriate training and/or are a member of a professional body. We also encourage coaches to share plenty of information in their profiles so you can learn more about them before getting in touch. For more advice on finding a coach using Life Coach Directory, read our guidance.
Would you like to provide feedback on our content?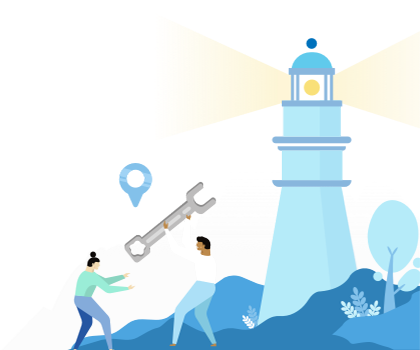 Find the right business or life coach for you