Health coaching
The core pillars for holistic well-being
In this article, I reflect on some core pillars for holistic well-being which I focus on both in my coaching practice and as part of my personal well-being practice. It's been a challenging year for each and every one of us in very different ways and has created unexpected change in many areas of our lives, impacting on our well-being. 
As I look back on this past year, I reflect, with gratitude, on what truly matters in life, the value of true connection, love and kindness and those simple yet potent resources that may have helped and supported us along the way, and contributed to our holistic well-being
The pillar of true connection
We're inherently social creatures who have a core need for meaningful connections in life; connections that feel grounded and wholesome, connections that promote our mental and emotional health, connections that deserve our time, energy and focus.
There is a myriad of different connections we can make in life, yet it's easy to overlook the quality and depth of a connection - how accepted, understood and supported we feel in relationship with another, the authenticity of the connection. Do you walk away from social interactions feeling a sense of resonance and nourishment or are you left with mixed feelings, uncertainty and an unsettled mind?
This year has been challenging to maintain any face to face contact in the way that we're accustomed to. But, as I reflect upon the past few months, I'm more aware of the value of true connection and the importance of maintaining contact in any way possible with those people who add positivity, peace of mind and good vibrations - our soul brothers and sisters.
The pillar of movement
For me, to move and connect with my body and the embodied process is a fundamental pillar of physical and mental well-being.
As most of us spend more and more time at home, we can easily get distracted and forget to move our bodies, especially during stressful times such as working towards deadlines. By taking that five minutes out to stretch and reset the nervous system, we can reduce stress and anxiety levels and, in turn, improve our mental well-being, focus and productivity.
The way we move can positively affect the way we think, feel and behave. This year may have triggered some painful and difficult emotions. The energy in motion (the emotion) can get trapped in our bodies, undermining our sense of balance and well-being.
By recognising, accepting and processing these emotions, moving them through and out of the body, we can start to let go, feeling more empowered, connected and present.
Whether it's through dance, running, yoga or embodied breath, the act of moving can release those anxieties, fears and uncertainties we may be holding at an embodied level. By listening to our embodied needs we're able to compassionately respond in a way that promotes holistic well-being.
The pillar of creativity 
We're all, by our nature, creative individuals. And, through the creative act of something we uniquely love, we can access that part of ourselves that may have been otherwise hidden, creating our own unique meaning around what might not yet be understood. Building our creative muscle can illuminate our inner lives and enrich our emotional world, providing us with pure joy, new perspectives, stimulation and experiences of connection.
By experimenting within the field of creativity, we can step into our natural flow and nourish our souls.
There is no prescribed way of being creative. In whatever way you wish to express your true self, without judgement, experiment and play with what instinctually feels aligned to your essence. 
As Jung quoted, "Only in our creative acts do we step forth into the light and see ourselves whole and complete". We can go beyond the intellect by creatively expressing our visions, ideas, shadow parts, instincts and feelings and open a window to a part of ourselves that may have otherwise remained firmly shut.
The pillar of meaning
This year has caused many of us to reflect on the meaning of our lives, what's really important to us and what gives us that sense of purpose and fulfilment. Finding meaning is personal to each individual, you may find meaning in the love of a child or spouse, you may find it in your career or perhaps in a voluntary role. 
In Victor Frankl's words, "The meaning of life is to give life meaning." It is our responsibility to create the meaning that aligns to our core self. What creates that sense of meaning for you in your life? Do you feel fulfilled in your work and personal life? Is there something missing in your life but you're not sure what it is? Are the choices you've made aligned to your true self and your core values?
To have a sense of purpose and meaning is one of the core pillars to happiness and holistic well-being, in addition to tapping into your creative flow, investing in meaningful connections and strengthening your mind and body connection.
Share this article with a friend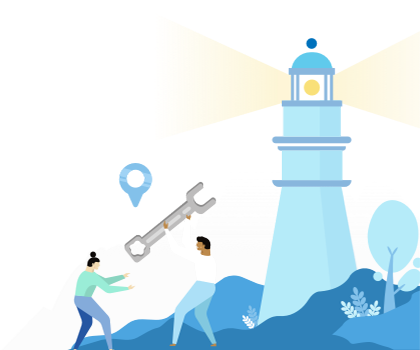 Find a coach dealing with Health coaching