Confidence
How to find a coach on Life Coach Directory
Whatever stage you're at with your life, choosing to see a life coach is a big decision. It can feel like a big investment to make – not only a monetary investment but one that requires your time and effort.
But, once you've decided to undertake coaching, how do you choose which professional to go with? There are so many factors that can affect our choice and, in unknown territory, it can feel a little overwhelming.
To help make the process easier, we'll walk you through how to use our search tool to find the right coach for you.
---
Before you start
Ask around for recommendations
While we shouldn't solely rely on someone else's experience (as everyone will have their own preferences when it comes to qualities of a professional), it can be a good method to help you find a coach.
Particularly if you know someone who has already tried coaching, ask them about their experience. What did they think of their coach and do they have any advice for you?
If they had a positive experience and would recommend their coach to you, you can use our site search (which you can find in our top toolbar) to find their name.
Decide on the important factors
Much like when looking for a new job or a new home, you need to decide on the factors that are essential, and which ones you can afford to compromise on.
Some questions to consider:
Do you have a budget?

Are you looking for someone that is close to home?

Or someone based near to where you work?

Would you prefer to work with a coach of a particular gender?

Is face to face coaching comfortable and/or convenient for you?

Would you prefer to receive coaching online or via the telephone?
These factors can affect your search criteria, so it's worth knowing exactly what you're looking for before you commence your search.
Searching for a coach
Search by location
To search for professionals in your area, select 'In person' and enter your location – your town or postcode. You can then use the distance filter to increase the search area, depending on how far you are able to travel.
Search for online coaching
Lots of coaches offer online and telephone coaching, taking distance out of the equation – in fact, we have over 1,000 professionals listed on our site who offer these remote services. To find a coach offering these services, use our online search.
Watch career and business coach Carly Ferguson discuss the benefits of online coaching.
Search by topic
Most people that start coaching have something, in particular, they are seeking help with, whether it's confidence, career, personal development, or something else.
If something specific is bothering you, or getting in the way of you achieving your goals, you can use our 'Types of coaching' drop-down menu to find a coach that can specifically help with that area.
Browse some profiles
We have hundreds of life coaches, business coaches and NLP practitioners listed, all with different approaches and expertise. If you click on a coach's name you can find out more about them, along with their contact details and fees. You'll notice some organisations are listed below the individual coaches too, some of which may also be able to offer you support.
Just as every coach is different, so is every profile on our website. Some coaches show their thought leadership through writing articles or hosting events, others may have video content. Get a feel for who they are and what they're passionate about – this can help you to decide if they're the right professional for you.
Key things to look out for
Our coaches list a lot of information on their profiles and it can be helpful to notice some of the extra features that can help you find what you're looking for.
Pay particular attention to the following whilst browsing coach profiles:
types of session available (face to face, online and telephone)
details of other languages spoken, including British Sign Language (BSL)
accessibility
availability
Within a coach's profile, you can find out more specific information about their qualifications and experience, as well as what they can help you with. They may provide more guidance about their areas of speciality and how long they have been helping clients within these areas.
Remember, if they have been working in the area that you are looking for help with for some time, they are likely to have built up a solid knowledge base of what is most likely to help you. Do bear in mind, however, although you may gravitate toward professionals who specialise in a particular area, it can be helpful to have a different perspective.
For instance, rather than looking for a coach who has walked the same path in life as you, what's perhaps more important is their ability to get you in the right mindset for success. So, it could be helpful to seek a coach who can help you see things from a different point of view. This can help to completely transform your life.
Start reaching out
Once you've narrowed down your choices to a few professionals who fit your criteria and who you get a good 'feel' for, the next step is to approach them. Simply click on the 'Message me' button at the top of their profile and fill in the form to tell the coach a little bit about you and what you're looking to achieve from coaching.
Or, feel free to give them a call. A good coach will make five or 10 minutes to chat with you about what you might need and to answer any questions you might have.
We hope you'll feel excited to start coaching as soon as you've found the right person. But, don't feel you have to make a decision right away; take your time to think things over if you need to.
Once you've chosen a coach
Make sure you have a connection with your coach before committing to more sessions
When searching for a coach, one element that is just as important as the above factors (if not more so), is trusting your gut instinct. Listen to your intuition and choose who you feel drawn to.
Your connection with this person is vital. It's important that you feel that your coach understands you personally and cares about your goals, so good rapport is key. Try to establish this on the phone or via email before your first appointment, if you can.
Part of ensuring you make a good connection is working out if their style of coaching will suit you. Each life coach will coach differently, based on their personality and training. Some coaches' sessions are very organised and structured while others are more open and free-flowing. Some coaches are warm and supportive while others can be more confronting and challenging. Ask your prospective coach how they would describe their style and then think about if that is the type of support you need at this point in your life to achieve your goals.
Do your own checks
Whichever coach you opt to see, remember that you can ask about their training and experience before your first session. This includes confirmation of their up-to-date professional body membership and professional insurance – as well as evidence of any relevant qualifications.
It's perfectly reasonable to ask for clarification if there's something you don't understand. This can give you peace of mind before you commence the coaching relationship.
Don't be disheartened if it's not right first time around
If the first professional you reach out to isn't quite right for you, please don't give up. There are many different branches of coaching, and each practitioner has their own life experiences and will often have different techniques and approaches. So, if you don't have success with one at first, it is always worth trying someone else.
Whilst going for coaching can be a big step into the unknown, it can bring you many benefits; feeling better about yourself, reduction in your stress levels, improved connection with your family and friends, improvement in your physical health, and a better understanding of your own thoughts and feelings – the benefits are endless.
Share this article with a friend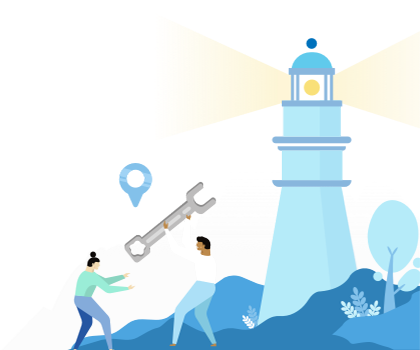 Find a coach dealing with Confidence