Coaching A-Z
ADHD
ADHD coaching can help those with ADHD feel less overwhelmed, improve organisational skills and work towards goals in a supported way.
What is ADHD?
Attention deficit hyperactivity disorder (ADHD) is a condition characterised by a number of behaviours including hyperactivity, restlessness, inattentiveness and impulsiveness. ADHD usually first presents in childhood and can continue through to adulthood.
ADHD is often mistaken for laziness and a lack of drive, but this couldn't be further from the truth. Finding a way to work with ADHD and challenge misconceptions can be a struggle, but ADHD coaching can help.
Those living with ADHD may find it difficult to inhibit their spontaneous responses. Common symptoms include:
Finding it hard to concentrate and sit still.
Being easily distracted and sometimes acting without thinking.
Showing extreme sensitivity to smell, sound and light.
Interrupting or blurting things out in conversation.
Related conditions in children
Children who are diagnosed with ADHD can also develop other conditions, though this is not always the case. Such conditions may include:
mental health struggles such as anxiety and depression
dyslexia - struggling with information processing
sleeping problems - inability to get to sleep, stay asleep or having irregular sleep patterns, often sleeping in the day
epilepsy - a brain condition causing frequent seizures
Related conditions in adults
Adults can experience other conditions alongside ADHD, including:
depression
bipolar disorder
obsessive-compulsive disorder
Visit the NHS ADHD hub for more medicinal information.
ADHD coaching looks to help manage the condition by breaking down seemingly momentous tasks into sizeable jobs to be taken one step at a time. You'll develop an understanding of the way you behave and learn how to manage symptoms associated with ADHD. It's a structured process to help people with the condition develop a new element of control, order and structure in their lives.
Coaches who can help with ADHD
---
Coaching for ADHD
Suitable for both children and adults living with ADHD, ADHD coaching is a supportive process, where you and your coach will work together to identify what you want to achieve. By developing a trusting partnership, coaches look to help their clients develop greater structure, focus and purpose in their lives.
Your coach will work with you to identify your own personal goals, develop strategies to help achieve these aspirations, as well as managing symptoms and learning how to thrive with the condition. With the help and guidance of your coach, you can develop the self-awareness, self-belief and motivation you need to reach your full potential.
Your coach will support you in recognising your behaviours and understand the impact ADHD has on your life.
"Coaching can support people with ADHD to work on their goals, stay on task, avoid procrastinating, reduce anxiety inducing behaviours and become more effective at organisation skills. It can also increase interpersonal skills and assertiveness, helping them 'get into the flow' with motivation and address low frustration tolerance."

- Life coach Sarah Clark
How can ADHD coaching help?
ADHD coaching can help in a variety of ways, teaching you to stay focused on your goals and manage stressful symptoms. While the methods used will depend on the coach and the client, common benefits include:
Goal development
Your coach will help you identify your goals and what you want to achieve from your sessions. You may learn how to manage expectations of your goals and how to break them into smaller, more manageable tasks. You'll start to recognise what obstacles may stand in your way and devise a structured plan for how to overcome them.
Time management
It is common for people with ADHD to struggle to concentrate or focus on tasks for long periods of time. Coaching can help you understand how long each task will take and how to prioritise. You'll learn how to manage difficult tasks and cope with emotions associated with these.
Organisation skills
ADHD coaching can help you understand the importance of organisation and how to manage your thought process when organising tasks. Your coach can help you restructure your environment, leading to a more productive space. You may also learn how to identify potential distractions and when to remove yourself from the situation.
Social skills
Your coach can help improve your social skills and how to manage in social situations. Together you will work to improve your confidence and understand that you can ask for help if you feel you need it and how to ask for it.
---
What happens in an ADHD coaching session?
Every coach is different and will have their own style of working so it's important you find the right coach for you. Coaches now offer a variety of ways to conduct sessions, which can be: face-to-face, over the phone or online (video calls or email) and it's common for sessions to last around an hour, although this will vary between clients.
The number of ADHD coaching sessions you have will depend on your goals and how the coach works. Your coach can advise their thoughts on the most suitable number of sessions for you.
When you have found a coach you feel comfortable with, you'll have an initial consultation. In this session you'll meet your coach and discuss what you hope to achieve from ADHD coaching.
Your coach will ask you questions to help them learn more about you, your condition and how you are currently managing it so they can get a good understanding. After discussing what you want to gain from your sessions, your coach will begin to develop a plan tailored for your objectives.
It's important to ask questions if you are unsure about any of the process: you may be given tasks to work on throughout the duration of your ADHD coaching and after they finish, so it's important for you to understand these tasks to progress.
Over time you will develop life skills and learn the tools that will help you reach your goals. You will learn how to improve concentration, stay motivated and overcome any obstacles that may appear along the journey.
---
Where can I find an ADHD coach?
If you're ready to start your journey, the next step is to find a coach that you feel comfortable with and can engage with. On Life Coach Directory, we have a proof policy to ensure all professionals listed with us have provided proof of qualifications and insurance or membership with a professional body.
We believe in the importance of finding a coach that resonates with you. To make this easier, we encourage our members to fill their profiles with plenty of information. This way you can learn more about the way they work and if they are the person to help you.
Would you like to provide feedback on our content?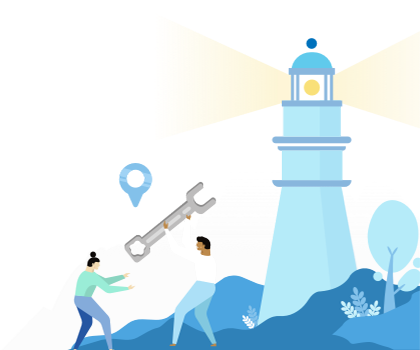 Find a life coach offering ADHD Coaching