Types of coaching
Dyslexia
All of us are uniquely different, and this includes the way we think, learn and see the world. Dyslexia is a learning difference that can impact our education, career and everyday lives. While there are certain characteristics of dyslexia, everyone will experience it differently and to varying degrees of severity.
Those with dyslexia will have it all their lives and may notice it running in their family. While the condition can lead to challenges, it doesn't need to hold anyone back from living a full and successful life. Many people will find strengths in areas such as creativity, problem-solving and story-telling.
Here we look at how dyslexia can affect people and how a dyslexia coach can help to improve self-esteem and encourage the exploration of new possibilities.
What is dyslexia?
Typically when people hear the word dyslexia, they think about people struggling to read and write. While this learning difference does primarily affect these functions, at its core it's about processing information. This means people with dyslexia can find it difficult to process information they see or hear and it can also affect organisational skills. All of this can have an impact on learning.
The British Dyslexia Association have adopted the Rose (2009) definition of dyslexia, and add the following:
"The British Dyslexia Association (BDA) acknowledges the visual and auditory processing difficulties that some individuals with dyslexia can experience, and points out that dyslexic readers can show a combination of abilities and difficulties that affect the learning process. Some also have strengths in other areas, such as design, problem-solving, creative skills, interactive skills and oral skills."
This video goes into more depth about dyslexia and how it affects people.
As we've learnt, dyslexia doesn't just affect reading and writing, and it can affect everyone differently. This can make it difficult to identify, but understanding the common signs can help you determine whether or not you (or your child) may have the condition.
To get a formal diagnosis, a diagnostic assessment needs to be carried out by a certified assessor. Some people find having a diagnosis useful as it helps them understand themselves better and get the support they need.
Helping to promote the fact that the way we think and process the world is just another difference between us as individuals, the term neurodiversity is being used more and more as an umbrella term encompassing all specific learning difficulties (SpLD). Dyslexia can be present alongside other neurological differences under this umbrella, including ADHD and autism, so these may also be investigated if signs are present.
How dyslexia can affect self-esteem and mental health
In a society that seems to praise sameness and conformity, standing out can be tough, especially when you're young. Feeling behind others can take its toll on your confidence and you may believe you're not smart or capable and this can have a lasting effect.
Having dyslexia can make certain things feel more difficult for you than other people. In environments like school and work, this can become highlighted - even by teachers and managers (especially if your dyslexia is undiagnosed).
For those with dyslexia, negative experiences from school can lodge themselves into the subconscious to become limiting self-beliefs which continue to have an impact long after leaving school. This is an area where coaching can really support. We'll get into this in more detail in the 'how can dyslexia coaching help?' section.
Learning difficulties can also lead to anxiety and depression, as this low self-esteem is left to fester. If your mental health has been affected by dyslexia, or you suspect your child's mental health has been affected, seeking support from a dyslexia aware counsellor can help develop coping mechanisms.
Dyslexia at work
If your confidence has been knocked and you had a bad experience at school, you may find it difficult to find a job best suited to your skills. For some with dyslexia, the application process in itself is enough to dissuade them from going for a job.
Building up your confidence and taking some time to consider your strengths and weaknesses can go a long way in helping you move forward in your career. You do not legally have to disclose your dyslexia to an employer, but if you think it may affect the job, or may simply be helpful for them to know, you can.
If you have dyslexia you may be more sensitive to workplace stress, especially if the work environment doesn't suit your needs. Telling your employer about your learning difference means they're legally required to make reasonable adjustments to make work more accessible to you. You may also be eligible to apply for an access to work grant which can pay certain elements of the adjustments required.
How can dyslexia coaching help?
There are different interventions that can be used to help those with dyslexia learn and these should be explored with doctors, teachers and experts in the field. A dyslexia coach typically supports shifting mindsets to be more positive, improving confidence and navigating challenges dyslexia can bring.
It can be easy to fall into a negative way of thinking if you're told you're doing things 'wrong' or aren't keeping up with your peers. You may blame your dyslexia and see it as a problem. A dyslexia coach can help you change your perception, seeing it as a difference and recognising the positives it brings to your life.
Helping you build confidence, coaching can uproot limiting self-beliefs you have about yourself and your abilities. This can then encourage you to set more ambitious goals for yourself and see the challenges dyslexia brings as obstacles to navigate rather than walls stopping you in your tracks.
If you're struggling at work, coaching can be an ideal support. Dyslexia aware coaches will understand and recognise the problems that may come up for you at work (like organising your time) and help you solve those problems in a way that suits you.
Working through any fears of failure you may have, the aim of coaching is to empower you to recognise your strengths and move forward, with nothing holding you back. If this sounds like something you'd like to explore, reach out to a dyslexia coach and learn what's possible.
Would you like to provide feedback on our content?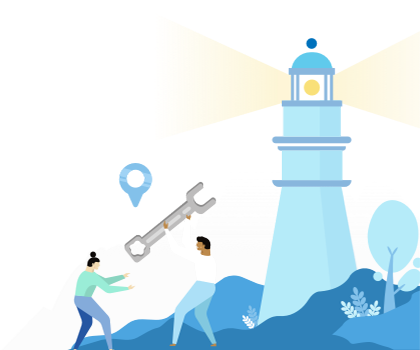 Find a life coach offering coaching for Dyslexia