Personal development
Why do vision board exercises work?
I am the biggest fan of using vision boards to attract the life that I want. Why? Because they work.
Last year I jumped on a train to the other side of London carrying my suitcase full of magazines, coloured card, felt tip pens… the lot. I knocked on my friend's door and said, "We are doing our vision board today", with a massive smile on my face.
We sat up for the whole night listening to music, cutting pieces out of the magazines, sectioning off the card for different areas of our lives, writing down what we wanted in life. It was a night to remember, laughing and talking about why we chose certain images and discussing our future.
I remember that we were both so proud of our work that we started taking pictures of our vision boards so that we could store the vision board on our phones. It was fun!
We both promised to put the vision board up in a place in our homes where we could see it daily. At first, each morning before work, I would sit in front of my vision board and look at the images and just visualise the images as if I was living them out at that very moment. I would close my eyes and meditate on those images, imagining how I would feel if what I saw in front of me became my reality.


Now a year later, I can say that most of those things have either come true or are quickly becoming my reality.
Why are vision board exercises important?
What you focus on you attract
Focusing on your vision board daily and meditating on the images and how they make you feel will send a strong vibration out to the universe - attracting situations in your life which reflect the feelings that you feel during the exercise.
Your mind responds stronger to visual stimulation
When you create a vision board and place it in a space where you see it often, you are actually doing short visualisation exercises often.
Visualisation is one of the most powerful mind exercises
When you are visualising, you are emitting a powerful frequency. Your brain will work tirelessly to achieve the messages that you feed your subconscious.
How can I make a vision board?
Be prepared - Get all of the things you would need to create your vision board - all the screenshots you've saved from Instagram, blogs or motivational quotes - and print them out. Collect all your magazines, if you don't have any go out and buy a variety – home, beauty, fashion, lifestyle. Collect pictures of images that make you happy or inspire a good feeling. Be sure to get your card or base for your vision board. Buy some glue and pins.
Set aside some time to do it - A couple of hours at least. Give yourself the breathing room to be creative.
Set the mood - Play some calming or inspiring music, light some candles, put on some comfortable clothes.
Think about what it is that you want to attract in your life or how you want your life to be - Think about the goals you have for the different areas of your life - home, self, relationship, friendship, experiences.
You should focus on how you feel and want to experience - Before sticking up those sexy shoes or designer bag, think about what the images represent and how it will make you feel having these items. For example, on my vision board, I have people like Rihanna and Tina Turner who represent my strength, me being a bold courageous fierce woman who is about herself - you get it.
For more creative ideas to inspire and motivate yourself, try these visual motivation techniques.
Share this article with a friend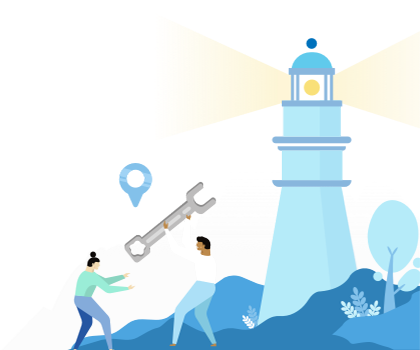 Find a coach dealing with Personal development