Personal development
What's holding you back?
Most of us want to live happy, successful and fulfilled lives. What this actually means is unique to each of us, depending on our personality, mindset, specific traits, skills and where we are in our journey at any given time. However, there are certain attributes that can greatly help and support this desire, things like confidence, positive outlook, high self-esteem, communication skills, overall good health and wellbeing, drive, motivation and commitment. Knowing this is half the battle, but it's not always easy to achieve these powerful states. Sometimes there are things that hold us back from achieving what we want and often we don't even realise they exist, let alone know what they are. 
It's not surprising that we can carry heavy burdens in our lives these days. We exist in a complicated, ever-changing world, where much is expected of us. Work is competitive, parenting is a challenge and being a child or young person is completely different from a few decades ago. Globalisation and digitalisation have introduced huge advantages on the one hand, but on the other, massive frustration, intrusions, heightened competitiveness and threats to our very existence. Throughout life, we develop mechanisms to cope and patterns by which we live, but sometimes it's these very things, buried deep in our psyche that can stop us from moving forward. 
Letting go of things that hold us back can revolutionise the way we see the world and move through it. To embark on this process, it's essential to put ourselves first, we need to feel safe, nurtured and entitled to spend time on getting to know ourselves better. It's not about getting rid of things it's about acknowledging, accepting and letting go, so that these things don't get in the way of moving forward. And, it doesn't  happen all at once, it's an ongoing process, which involves creating time and space to slow down and simplify.
Working with an NLP Practitioner & Life Coach is a great way to begin identifying things that could be holding you back. These patterns of behaviour can affect all aspects of your life - home, work, education, family, health and relationships. Using powerful techniques a Coach will be able to help you reveal what's going on for you and develop strategies to clear, let go and move towards what you want in life.
In the meantime try these tips, to manage some common things that could be holding you back from success: 
Slow down and simplify - this can be the pace of life and/or your surroundings (de-clutter).
Unplug - take time out from devices and other people, think, walk, garden, meditate, read - whatever brings some stillness.


The time is now - if you find yourself constantly waiting for the right time, recognise that it might never come, so do it - now!


Nurture yourself - good food, exercise, proper sleep and emotional support.


Plan - if you're always in a rush of disarray and nothing ever gets done, plan, it doesn't need to take forever, quick lists/reminders/doodles on a notice board, whatever works for you and stick to it


Be clear about what you want, can or cannot do and ensure others respect this.


Get to know yourself better - therein lies the answer, there are so many ways to do this, coaching, yoga, meditation, thinking, creative journaling or discussions with friends. 


Learn to take risks


Ascribe to the notion of baby steps - rather than thinking it all has to happen with immediate effect or it's not worth doing.


Positive change - realise that if you continue doing the same things, you'll get the same results!
Share this article with a friend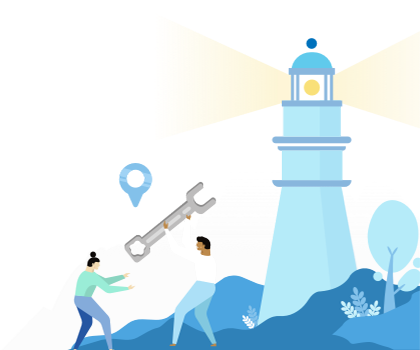 Find a coach dealing with Personal development