Career coaching
Thinking of a career change? Don't let fear hold you back
For many people, making the leap to their dream career is simply terrifying.
What if it doesn't work out? What if you can't pay the bills? What if you end up is a lot of debt? What if you end up unemployed? Surely the grass is always greener on the other side? You should just stay put. Be grateful. Life could be worse…
So if you're feeling 'blah' about work, or if you outright hate your job, it's time to re-evaluate the parameters of your personal and professional life.
Don't let your fears hold you back
If you're contemplating a career change you can't let those fears hold you back. They are justifiable, but only to an extent. There are ways to minimise the risks. It's natural to be uncertain, but even the worst case scenario isn't as bad as you think it will be.
Your fears aren't always as relevant as you believe - those mind monkeys love to trick us - and a career change could be the best decision you ever make.
You need to reframe your fears – what if you could have your dream job? What if you could live more comfortably? What if you could build a career to suit you, with the hours and pay you wanted? What if the grass on this side is dead and will never be green again?
Here are a few practical steps to soothe your fears:
Set aside some time to think, plan and reflect upon your career and future prospects.
Find a sounding board – a friend whose opinions you trust, a career change coach, a mentor, or a spiritual leader you can turn to in times of confusion.
Save a realistic buffer before you make the switch, to tide you over while you get on your feet.
Make sure you gain any new skills or experience required before you take the plunge – that way, you're starting from a strong position and you will have gained confidence in your abilities.
Make a phased plan: break it down into stages, create your own measures of success and don't feel pressured.
Share this article with a friend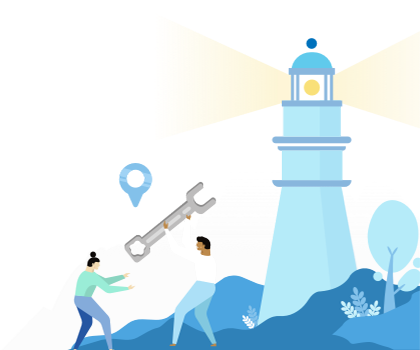 Find a coach dealing with Career coaching