Career coaching
Thinking about changing career?
Lots of us get fed up in our jobs, but what can we realistically do about it? Jumping into a new career, especially after 30, let alone 40 or 50, often seems plagued with risk and impossibilities. But finding a fulfilling and happy working life doesn't have to be an insurmountable challenge.
In this article, we'll explore three questions that can help you on your journey to a new relationship with work.
1. What's wrong with your working life now?
I mean, what's really wrong with it? It's very easy to just see the negative, annoying side of a situation when you're in it every day. It's often hard to ask the question "What can I do to make it better?", but it's well worth asking.
Answers might include a mindset shift – reframing the situations and people you find frustrating and approaching things in a different mode. Easier said than done, I agree. But, good coaching can help you find ways to change your attitude, de-stress your working life, and rebalance your reaction to it so you can start to feel if not joy, at least some pleasure and satisfaction in what you do.
2. Is it your job, or your occupation that is the problem?
Sometimes the sort of work we do is at least OK, but the people we do it for or with are the source of our discontent. Separating the situation for the occupation can mean it's just time to find a new job. As we age, that seems more daunting, but it's not impossible.
The key to success is to choose well when you 'interview' a possible employer. Think through everything you hate about work today, and do your best to ensure those things will not be true in your new role as well.
3. If you must change career, what would you want to be true after the change?
Understanding what has to be true will help you define the envelope inside which the possible solutions need to fit. Then it's good to think about skills, experience, training, and how you could make the transition. To make it a success, you need to give yourself the time to think it through, maybe with a partner or some sort of guide, and be really clear about the best solution for you.
---
Whatever your age, if work is getting you down, it's time to do something about it. What you do might depend on how you answer the points above. And you don't have to do all this on your own. Family and friends are a great resource, as is a coach.
The right coach for you will be a great 'thinking partner'; someone whose only goal is to support the development of your thinking, towards a conclusion that is right for you, and a viable action plan to plan and manage your transition.
I hope you found this useful, and I wish you every success in creating a much more satisfying working life for the future.
Share this article with a friend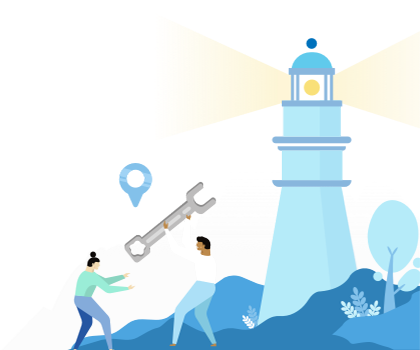 Find a coach dealing with Career coaching