Energy
Seasonal change, self-coaching and personal growth
I love seasonal change and how this serves as a reminder to us to assess our own needs, development and growth. I particularly love the transition from Autumn into Winter - warm fires, hot chocolate and blustery beach walks, yes please! It feels like the right time in the calendar to reflect on the past year and start to consider what we might like from the year ahead. What does this change of season mean for you? 
For me, the shorter days and dark evenings signify a time to get warm and cosy, and find some space to slow down a little after a busy summer. A slower pace allows us to recharge our batteries in preparation for the winter months.  Hopefully we can then approach the busy build up to the Christmas season with a sense of excitement, rather than exhaustion! As much as the festive season can be exciting and full of get-togethers and catching up with friends, it can sometimes feel draining and demanding (particularly for those introverts amongst us!).
Of course we aren't able to hibernate and hide from daily pressures, but we can create some room for early nights, reading, writing and take the opportunity to check-in with ourselves.
When was the last time we really took the time to focus inward and assess our energy levels? This is always a topic that comes up at this time of year in my coaching work, it's normal to feel tired going into autumn, especially with the darker hours creeping in. It is definitely worthwhile to recognise this and pay attention to how we can look after ourselves. This is also a lovely time to appreciate what we've achieved during the year up to this point, and allow ourselves to feel proud of what we're doing, of what we've accomplished. Taking a moment to reflect and remind ourselves of our progress provides an energy boost, it is an action of kindness to ourselves.
Perhaps you could consider a little bit of self-coaching to help you notice how you're feeling and if there are any adjustments you may like to make so that you're feeling tip top and ready for the new season. A few starter questions could be;
What am I most proud of so far this year? 
What have I learnt about myself this year? (Whether through a positive or a difficult experience)
Where are my energy levels right now? (Score these levels out of 10 and if the score is lower than you would like them to be, what can you do to increase them?)
How much time am I taking for myself? And does this feel like the right amount?
How much time do I give to those around me and is this enough or perhaps too much? 
What small change can I make today that supports my personal growth and well-being?
A little bit of self-coaching goes a long way to helping us identify any changes we'd like to make. Small steps add up to big change over time and the key is progress, not perfection! I hope this is helpful and cheers to a smooth transition into the Winter months ahead. 
Share this article with a friend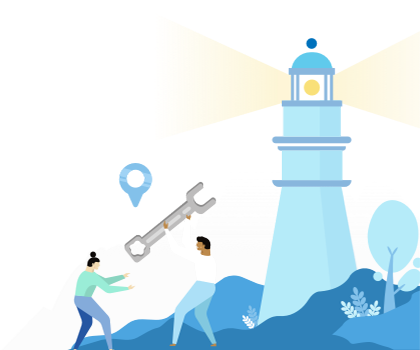 Find a coach dealing with Energy