Career coaching
Over 50 and Out of Work? The Importance of Networking Online
Once I met with a career woman over 50, finding herself unemployed and struggling to find her way back into the workplace. She felt her years of experience, proven success and professionalism seemed to count for very little in the current job market and her confidence had dropped dramatically.
The general economic climate and the austerity measures have certainly hit women particularly hard, as many were employed in the Public Services. In addition, women over 50 often talk about the frustrations of trying to get back into employment after either redundancy or an enforced break and feel that they are often being unfairly discriminated against due to their age. Many have been in a role for a long time and haven't had to apply for a job for many years, let alone write a CV or attend several interviews. As time goes by in their search for a job, their confidence may take a knock and they become desperate to know how to move forward. Their need to have an income has resulted in many setting themselves up as self-employed and using their skills this way. Many have been happy to take this route and are succeeding. However ,this is not an option for everyone, and many women would prefer to be employed. Being self-employed certainly has its advantages, like arranging to work when you want and being your own boss, but it can also be isolating as many self-employed individuals are working from home alone for long periods of time.

The traditional process of looking for job opportunities in the press and online may be one way of approaching the issue, but in today's climate it is so important to use the power of networking online to market yourself and your skills. LinkedIn is a great way of telling your peers, potential employers and recruiters about yourself, your skills and abilities. Many employers look on LinkedIn for suitable candidates before they ever advertise a position. It enables them to look for and target the right sort of candidate rather than having the expense of advertising. They can then easily make direct contact with anyone they are interested in.
In order to get the most out of LinkedIn try the following tips.
Spend time creating a well thought out and directed LinkedIn profile that demonstrates your experience, skills and leadership qualities backed up by demonstrating the impact you have had at work. Be clear about what you are looking for. By being specific you can drive traffic to your profile and be approached by those looking to recruit. 
Make sure you have a professional profile, and that it isn't compromised by potential employers finding you on Facebook where you might be seen in a different and not so professional light. "Google" yourself to make sure you are presenting yourself online in the way you want to be seen by others. 
Join relevant groups online and chat/forum sites in the area(s) you are looking to work in. Contribute to the forums and you may find you connect with individuals who may be able to help you. 
Follow people who are successful and ask them for help. Search for contacts, old and new, on LinkedIn and make the connection and ask about any opportunities. Reach out and ask for help and state what you are looking for. The clearer the message the easier it is for others to help you in your job search. 
Build a power network by offering to help others. If you help them they will return the favour.
Above all, believe in yourself and start taking action now.
Share this article with a friend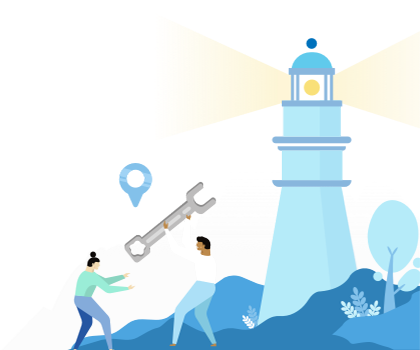 Find a coach dealing with Career coaching