Personal development
How to create a positive foundation for 2021
There is far less talk of new year's resolutions and setting goals as we tentatively step into 2021, wishfully hoping for the resumption of the normal ways of living that we were accustomed to. For many, the mindset may remain one of coping and survival, which is understandable. But maybe there is an opportunity to use our experiences of 2020 as a foundation to grow and evolve as individuals. 
 
As part of my work as a life coach and hypnotherapist, I help clients see that they have far more power over their well-being and happiness than they realise. Resilience is part of our design, we are built to ride the rollercoaster of life, but this innate power is not obvious to us.
6 ways to tap into your resilience
Here are six ways to tap into your innate resilience and navigate whatever life throws your way this coming year.
1. The power of reflection
Don't just consign 2020 as something to forget, take time to process and learn from your experience: What are you proudest of? What did you learn was most important to you? What surprised you? What did you find most difficult? What was the biggest obstacle or challenge that you overcame? What might have you done differently?
2. Cultivating a positive, open and curious mindset
In many areas of life, we are living on autopilot, reacting to external events based on our unconscious beliefs, fears and insecurities. Living from the past can drag us down and stop us from enjoying what life has to offer. Cultivate that inner child, embrace an open and curious and mindset and be willing to step into the unknown - what have you got to lose?
3. Using intention and commitment as motivation
Instead of setting external goals as a way to motivate yourself, use the power of intentional living as fuel, being 100% committed to whatever you are placing your focus on. For example, each day you can write down a few affirmations in a diary or on post-it notes based on who you want to be in the world, how you want to show up, what you are choosing. Then afterwards, reflect, did I show up the way I intended?
4. Cultivate great habits, systems and routines
Author James Clear, best-selling author of the book Atomic Habits says that the results we get in life are directly correlated to our daily habits and choices, with persistence, consistency and being willing to fail (and learn) the real drivers of success. What habits can you commit to that you know serve you well?
5. Gratitude and service to others as a way of life
Research has shown that when we practise gratitude and put service of others before our own gratification, we end up happier and healthier. So many people live inside their heads, overthinking and analysing. So turn that energy outwards: create a gratitude journal, find new ways to help and serve the community and those around you, commit to regular random acts of kindness, give without any expectation of anything in return. You will become happier.
6. Prioritise your well-being
A healthy diet, good hydration, daily exercise, finding space for some kind of personal practice like meditation, yoga or walking in nature are lifestyle choices that you have power over. And what can you cut out? Less screen time and aimlessly scrolling through social media are the quickest hacks for creating meaningful time for you.
 
I'll be running a workshop with my fellow coach, Emilie West, to help you establish a positive foundation for 2021 on 11th January 2021 from 5.30 - 7.00 pm. You can book your ticket via Eventbrite, using the code RRR50 for a 50% discount.
Share this article with a friend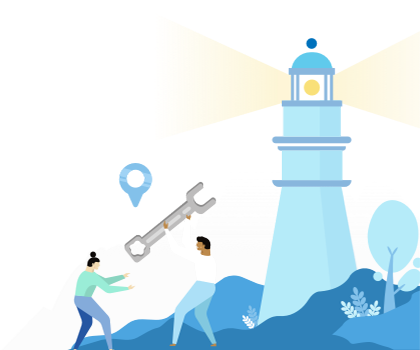 Find a coach dealing with Personal development