Career coaching
How not to miss a deadline
"I am one of those people who thrive on deadlines. Nothing brings on inspiration more readily than desperation". (Harry Shearer)
Losing track
Have you ever…
Lost track of deadline dates?
Caused yourself, and others, stress by nearly missing a deadline?
Missed out on an opportunity by missing the deadline?
Lack of planning and organisation is a major factor in stress – both work stress and indeed in life stress. There are so many demands on your time which may come from:
managers
colleagues
customers and clients
family
friends
the day to day administration of life.
Phone calls, faxes, emails, texts – all urge you to reply right away. No wonder it can be hard to keep track of the multiple deadlines such as for reports, meeting agendas, job applications, bills, membership renewals and so on.
Chaos and confusion
So what could cause you to miss a deadline?
It's helpful to be aware of what we cause ourselves and how much is caused by external factors. What do you recognise?
not having a good system of organisation   
having too many papers on your desk
not filing papers away when you're not working on them
finding a task overwhelming, parking it and then forgetting about it
not knowing where to start and so starting too late
not having a year planner or other recording system for deadlines
putting it off, again and again, until it's too late
other people's poor time management
other people asking you to complete tasks at the last minute.
How not to miss a deadline
So how can you keep track of it all and never miss a deadline?
Here are my top tips:
1. Be mindful of Parkinson's Law, the theory that we fill up all the time we have for a task. This does not mean you are working on the task all the time, but rather leave it until you are close to the required date. If you have a day to do a task, you'll do it by the end of the day; if you have a week to do a task, you'll finish it by the end of the week; similarly if you have a month, you'll take a month to deliver the same task.

2. Buy a year planner and put in your deadline date for each goal.

3. Choose your own deadline dates prior to the ones set for you and put them on your planner too. How long before will depend on the size of the task. If you're writing a 3 page report, you might finish 3 days before, leaving enough time to proof read, check with others if relevant and fine tune it with a clear head after a day away from it. If you're writing a book, your pre-deadline date might be one month before.

4. Mark out times on your planner to carry out your tasks working backwards from each goal date.

5. Put your year planner on a wall and look at it daily.
 
6. Use colour coding with a different colour for each goal date, pre-goal date and task times related to that goal. You can buy coloured sticky dots for planners in all good stationers.
7. Review the plan for each goal. Have you allowed enough time to work on the tasks to reach your goals? If not, factor in more time now.

8. Leave enough time for crisis management such as others not supplying information or documentation you need when you need it or things that go wrong like technological hiccups and other unwanted matters like going down with the 'flu.

9. Transfer regular goal dates at the end of one year to the next so you don't have to re-invent the wheel, such as car service and MOT, dental checks, insurance renewals, account and tax submissions, reporting processes or funding applications and more.

10. Then with one glance at your year planner, you can see all the pieces of the puzzle, how they fit together. You know exactly where you are. You can also decide what is feasible and what is not, what to keep and what may be wise to change, such as having too many demanding goals and tasks concurrently.
Having a visual system (a wall planner or electronic version) puts you in control of your work and your life, helps you make clear decisions and takes the stress out of trying to hold it all in your head. By focusing visually on your goals and demands, you are far more likely to achieve them.
Note: Harry Julius Shearer (born 1943) is an American actor, comedian, writer, musician, author, radio host and director. He is particularly known for his role in the Simpsons.
Share this article with a friend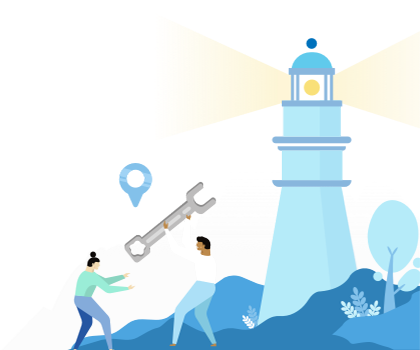 Find a coach dealing with Career coaching