Career coaching
Get that job!
New Year, new job! That's what you might be thinking. Perhaps you have had enough of you present job, you aren't really challenged, they don't appreciate you, you are bored and underpaid. Or perhaps you're stressed and want a better work/life balance. Whatever it is, these are all 'away from' sentiments. You are focusing on what's wrong with your current job and what you don't want. Instead you will get a much better result when you change the way you are thinking. Here are some tips to get you started:

1. Write down how you'd like to spend your day, your perfect day. What sort of things might you be doing? Who would you like to be working with? What sort of office? Where? Are you customer or client-facing? How much of your day would be spent at a computer or on the phone? Get a clear picture of you, doing the job you want to be doing. 

2. Imagine you're already doing it. What's good about it? What do you like most about this new job? What do you see as you visualise yourself in this job as if it's happening right now 

3. What are people saying about you? What are your new colleagues saying? What's your boss saying? What about your family? What conversations are you having? 

4. How do you look? Are you smiling? Do you seem happy and satisfied with life? How would someone know to look at you in this new job that you are enjoying it? 

5. Write down your key strengths and what you have to offer ready to include in your covering letter for the job you want. 

You may even find that once you've focused on what you do want, that you can make changes in your current workplace to get it. If not, you now have a clear plan for what you want.
Share this article with a friend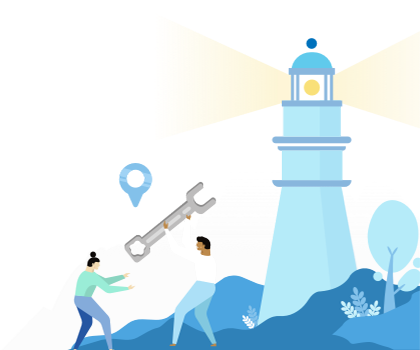 Find a coach dealing with Career coaching